Welcome back to another instalment in our Vaping 101 series, designed to help new vapers get to grips with all things vaping, whether that's choosing the right e-liquid strength or decoding vaping jargon.

You can catch up on any of our former Vaping 101 posts here:
A Beginner's Guide to Sub-Ohm Vaping
Today's post is going to focus on the differences between cartomisers, clearomisers and atomisers. You might have heard these three terms being referenced, or be familiar with the umbrella term 'vaping tanks'. However, there are differences between these three types of tanks, though they all function as the 'engine' of your vaping device, which is why choosing the right one for your needs is so important.
Before we delve into the differences, let's quickly go over what these three types of tanks are, and what they have in common. Taking things back to basics, your tank is the part of your device that you attach to a battery to convert your e liquid into vapour form. They all work on the same basic principle: the e-liquid is heated until it reaches the correct temperature to vaporise.
First up, let's look at cartomisers.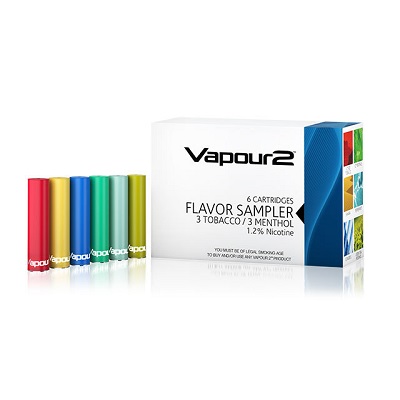 Cartomisers (Cartridges)
Also known as carts or cartridges, if you're a new vaper you'll probably start with a cartomiser. These traditionally take the form of a pre-filled flavour cartridge, which is why they're so popular with beginners. They're easy to use: simply enjoy until the flavour starts to weaken and then discard for a new one when you're done. While this might not be the most cost-effective way to vape, it's certainly the most convenient.
Even if you move onto clearomisers and atomisers after you've been vaping for a while, we always recommend keeping a box or so of your favourite cartomisers on hand in case you're caught short without e-liquid or won't have time to refill your tank on the go.
At V2 we offer a few different cartomiser options, most notable are our Vapour 2 Classic Cartridges . These easy to use pre-filled cartridges come in packs of of five, all the way up to eighty cartridges. If you have a favourite flavour then these multipacks are great value for money, saving you up to 25% over purchasing packs individually.
Our Classic Cartridges are available in all twelve of our Platinum E-Liquid flavours and in strengths 0%, 0.8%, 1.2% and 1.8%. If you're not sure what your favourite flavour is, or you just like some variety throughout the day, our Classic Cartridge Sampler Pack will give you six different flavours to try. Prices start from £12.99.
If you're a fan of cartomisers but want to be able to refill them with your favourite e liquid then you're in luck, as we also stock V2 Cigs Blank Cartridges , with each unfilled cartomiser designed to be refilled up to five times. These blanks are available in packs of five or 40, depending on your preference.
Clearomisers
Clearomisers (also known as refillable tanks) are what vapers often graduate up to after starting with cartomisers. With that said, some vapers prefer to stick with cartomisers throughout their vaping journey, while some might jump straight to a clearomiser, or even an atomiser. Remember, it's all down to your personal preference.
Clearomisers are a transparent tank that typically hold between 1.5 - 3ml of e-liquid, though EU customers should note that the largest tank size available under the new TPD legislation is 2ml. This capacity size means you'll have to refill your tank less often, making it a convenient option for those who like to vape on the go and don't always have time to fill up throughout the day.
The clear tank allows you to keep an eye on the amount of e-liquid you have left, meaning you'll never be caught out and run out of e-liquid partway through the day.
Here at V2 we have multiple clearomiser options as part of our current line up. Let's start with the most popular: our EX Blanks. Consistently one of our best-selling and most highly reviewed products, our EX Blanks come in a pack of three, with each clearomiser able to be refilled between 15-20 times before it needs to be replaced.
To see more clearomisers we have on offer, check out our full range of blank cartridges .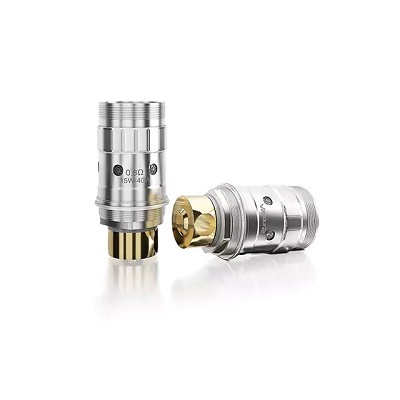 Coils & Atomisers
Finally, we want to talk about atomisers. These are the most complicated tanks to get to grips with, which is why they tend to be used most commonly by veteran vapers. There are three main types of atomisers: ready to use, rebuildable and single-use.
Atomisers usually have the smallest capacity of any e liquid tank and they're used for a type of vaping called 'dripping', which we discuss in more detail here.
When you see vapers discussing atomisers, dipping and DIY builds, it's almost certain they're talking about rebuildable atomisers. If you want to learn more about rebuildable atomisers and fancy trying your hand at creating your own RBA, we'd recommend doing your research and speaking to a couple of experienced vapers before you start.
Our current atomiser line up consists of our XEO Atomisers and a range of Vape Coils. The Voopoo TTP Coil three pack is designed to be used with the Voopoo Argus XT and Voopoo Argus MT vape kits.
These are low resistance sub-ohm coils from the Smok RPM range. They are suitable for those who like direct-to-lung vaping. Expect amazing clouds and flavour hand in hand with your Smok Nord 5 kit.
*
Now we've laid out the pros and cons of cartomisers, clearomisers and atomisers it's time to shop your favourites! You can find our full range of tanks here , and don't forget we're on hand to answer any queries you have, whether they're related to tanks or another area of vaping. Don't be shy!