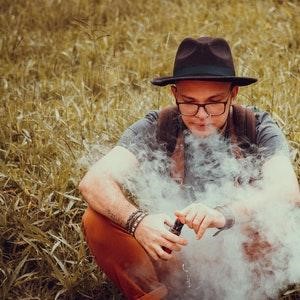 Quitting smoking and switching to vaping can seem like quite a daunting task, especially if you're unfamiliar with vaping devices and e-liquids. Depending on how many cigarettes you used to smoke per day, your body will expect a certain amount of nicotine per day and it can make quitting smoking even harder if you don't get the right amount. Fortunately, there are plenty of tobacco e-liquid options available, both with and without nicotine, from a variety of brands and manufacturers to suit your needs. From different tobacco flavours to nicotine strengths, we have plenty of choices to make quitting smoking as easy as it can be, here at V2 Cigs.
The experience of vaping is very different from smoking and finding the right combination of equipment can be tricky at first. Choosing a device that you're most comfortable with is the first step. Most beginners start off with a vape pen or vape pod device to get to grips with the controls, whereas more experienced users who know what they want from their vape, will opt for a vape mod that offers more customisation options.
The next step after finding a suitable device is finding the right e-liquid to get started with. Those who are used to smoking cigarettes may enjoy the taste of tobacco and would like their e-liquid to taste the same. Others may prefer the sweeter taste of fruit flavoured liquids and look for something which provides a different flavour experience to smoking. Whichever flavours you opt for, you can still experiment with different nicotine strengths to find the one for you.
The Benefits of Tobacco E-Liquids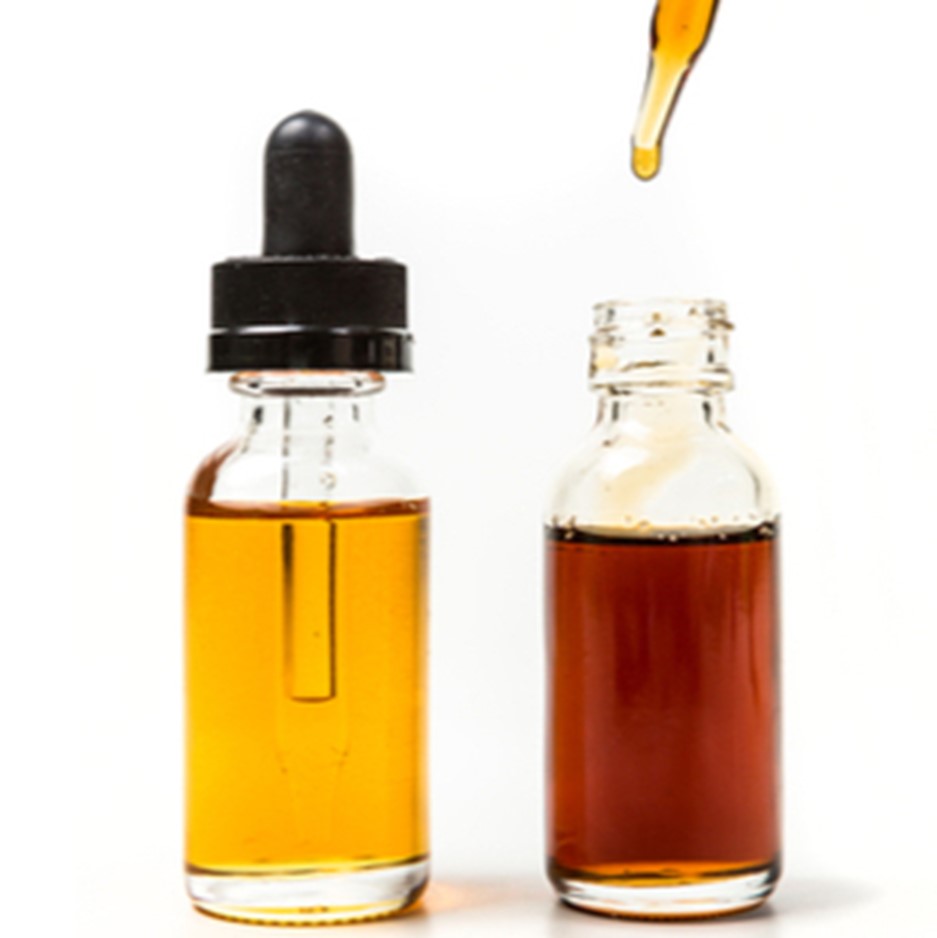 There are plenty of benefits to using tobacco e-liquids, especially for those who would consider themselves a tobacco lover but want to give up smoking cigarettes. The taste of cigarette tobacco can be replicated in e-liquid form, giving users the same flavour experience but from a far less harmful outlet. The important thing to remember when choosing your vape juice is that the ingredients can vary between brands and not all e-liquids will contain nicotine. This can be a huge benefit for those who want to lower their nicotine intake but still want the same taste of tobacco when vaping. These types of e-liquids can still be mixed with nicotine if you wish, allowing you more control over the amount of nicotine you're consuming.
The variety of products available when choosing from a range of tobacco e-liquids is higher than ever, making it easy to find tobacco flavours and nicotine levels which suit you. When choosing your juice, you'll always be able to see on the bottle how much nicotine it contains which will help you gauge what kind of experience you can expect from the liquid. Those with a high nicotine level will likely produce a hit that is harsher on your throat than juices with a lower nicotine level, depending on the settings of your vape. E-liquids with a 0% nicotine content will produce a much smoother throat hit and are more suitable for use with a sub-ohm device.
Tobacco vape juice flavour and quality can vary depending on the manufacturer. Some may specialise in sweet tobacco flavours while others may produce liquids with a more rich tobacco flavour. Exploring these different flavours is all part of the vaping journey and the benefits of vaping instead of smoking. Even if you love the straight tobacco flavour, that doesn't mean you can only get the taste from cigarettes. That popular tobacco flavour can be recreated perfectly in high-quality juices and offer an intense flavour that resembles a complex blend of different tobaccos.
Sweet, fruity e-liquids aren't for everyone and if you've been smoking for several years, the thought of inhaling large clouds of grape-flavoured vapour may put you off the idea of switching to a vape. With juices that offer the taste of deluxe tobacco, they can be a great alternative or starting point on your journey to exploring more flavours. The more comfortable you become with vaping and the less you begin to think about the smoking experience, the more likely you will be to branch out and choose different liquids as your vaping style adapts.
Tobacco E-Liquids at V2 Cigs
E-liquid isn't a 'one size fits all' product and it never will be, especially not with the rapidly growing choices available. The variety of liquids on offer allows vapers to select a liquid that suits their flavour needs, nicotine content preference and their level of vaping. Diving beneath the flavour of the juice, the actual composition and formula of the e-liquid you choose can play a huge role in the vaping experience you have as well. For example, if you're a beginner you may be looking for a high nicotine content liquid with flavours that provide an authentic tobacco taste, whereas an experienced user may opt for low nicotine content with a much sweeter vapour to suit their evolved style.

The huge range of e-liquids available opens the doors for far more customisation in terms of fine-tuning the vaping experience. The options we have available at V2 Cigs contain only the finest ingredients from the best e-liquid manufacturers, so you know you're getting a high-quality product. We've picked out a few of our best tobacco e-juices which will allow you to enjoy the flavour of tobacco without harm from cigarettes.
Sahara Tobacco Platinum E-Liquid
Enjoy a sweet-bitter flavour with this Sahara tobacco e-liquid which has been produced with a rich middle-eastern blend. The mature tobacco overtones make it perfect for those who love the flavour of Turkish tobacco. With every draw, you can enjoy a bittersweet flavour that is both light and soft. Tobacco lovers will appreciate the distinct flavour while benefiting from the high-quality ingredients which eradicates any nasty aftertaste.
Available in the different strengths of 0%, 0.6%, 1.2% and 1.8%, you can choose the one which suits you. If you choose a 50ml bundle, you can also enjoy bulk savings and benefit from great value on these quality products.
Congress Tobacco Platinum E-Liquid
This e-liquid has the flavour of refined Virginian tobacco and provides a milder cigarette taste. The flavour offers a light tobacco note with the first draw and an enjoyably smooth finish. As a premium e-liquid, this juice only uses the finest pharma-grade ingredients and top quality food colouring to ensure there is no nasty tobacco flavour. This great value tobacco e-juice comes in a 10ml bottle, or in 30ml and 50ml bottles which will allow you to save a percentage of the overall cost.
The realistic tobacco flavour is perfect for those who know exactly what type of flavour they're looking for from their vaping experience. The bottle features a thin needle-like dispenser to make filling up your device extremely easy and prevent spillages.
Red Tobacco Platinum E-Liquid
As our premium bestseller, this Red Tobacco e-liquid delivers a rich tobacco flavour that accurately resembles a real cigarette. Perfect for helping smokers quit, this high-quality e-liquid is a great choice for those looking to enjoy an authentic vaping experience. Only the best quality food flavourings have been used to create this tobacco vape juice with a strong flavour profile. The quality of ingredients also ensures this product is entirely safe to use and won't leave you with any nasty aftertaste.
Electronic cigarettes are the perfect substitute for a real cigarette and with tobacco juices such as this one, you don't have to compromise on any other parts of the smoking experience. Enjoy the deluxe tobacco flavour whilst knowing that you're damaging your health far less when you choose Red tobacco e-liquid.
Gold Tobacco Platinum E-Liquid
This juice is the perfect choice for vapers who enjoy a sweet tobacco flavour with a mature taste that resembles gourmet tobacco blends. The ingredients suit those that enjoy a strong cigar flavour with a robust profile. Just like every other e-liquid we stock, Gold is also made using high-quality ingredients and flavourings which contribute massively to the overall flavour. Available in different sized bundles, you can save up to £2.50 when you choose a 50ml bundle.
The strong and robust flavour is ideal for those who have been a smoker for a long time and have become accustomed to the finer tastes in various blends of tobacco. Those with experience in these flavours will appreciate the realistic tobacco taste and high quality.
Tobacco E-Liquid at V2 Cigs
At V2 Cigs, we pride ourselves on being able to offer vapers a huge selection of products, from various devices to different e-liquids. We also understand the vaping community meaning we're able to provide products that we know our customers will enjoy and would never sell anything of poor quality. This also allows us to cater to the trends and specific needs of vapers who are looking for a certain product or component for their device.
Our diverse e-liquid selection allows us to offer a variety of flavours from different brands to help you find the perfect juice to suit you. With options for users at all different levels of vaping and with different styles, we've got something for everyone. In the case of those who enjoy the taste of straight tobacco, we've got plenty of options with e-liquids that deliver the taste of a blend of tobaccos or a single deluxe tobacco flavour. Explore our selection on our website or if you have any questions about either tobacco e-liquids or your vaping experience, don't hesitate to get in touch. You can call us on +44 (0)1733 555 555 or email us team@buyv2cigs.co.uk and one of our team will respond as soon as possible.