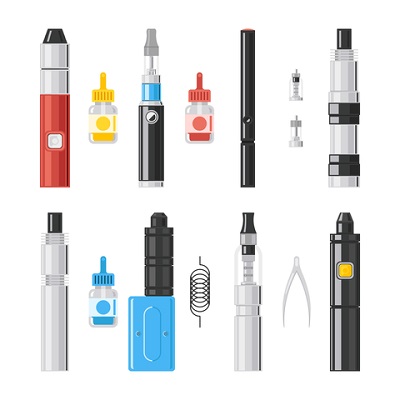 Of all the decisions to make when you first try vaping, choosing your starter kit is the most difficult. There are so many different options available that it can feel overwhelming and leave you feeling a little lost.
In today's post we're going to take things back to basics and go over some of the main questions you need to ask yourself before you purchase your first V2 starter kit. While we hope this post will give you all the information you need, if you have any other questions after reading please don't hesitate to get in touch with our expert customer service team.
Before You Start
First of all, let's take a look at five simple questions to ask yourself before you get started. If it helps, jot your answers down on a piece of paper so you can refer back to them when choosing your kit:
How often will you be vaping?
What nicotine strength will suit your needs?
Will you be vaping at work, at home, on the go, or both?
What is your budget? Do you want to start small or go for the highest quality?
What type of accessories will you want to add on?
It's important to know the answer to these questions before you start browsing the list of starter kits available, as each of our e cigarette starter kits has been designed to cater to a specific type of vaper's needs. We want you to choose the best e cig and best e liquid for your vaping habits, so it's well worth taking the time to consider your wants and needs before making your first purchase.
ECig Starter Kit Range
All the V2 Cigs UK e cig starter kits come with the basics you need to get started: a battery, a charger and some e-liquid. Aside from the three basic components mentioned previously, each of our kits is different as it's important to us to meet your individual vaping needs. Some of our kits feature longer-lasting batteries, some come with a variety of different e liquid flavours and some come with handy on-the-go accessories, like carry cases.
Our starter kits are split into three main ranges: Classic, EX and VERTX. Each range is made up of multiple kits that offer different features, benefits and price points and our hope is that each new vaper can find the perfect fit from our choice of sixteen starter kits.
Classic Cartridge ECig Starter Kit
As the name suggests, this range is the perfect choice for a new vaper who wants to keep it simple and start with the basics. There are five choices here, starting with the V2 Classic Starter Kit: our introductory kit that bundles together an automatic battery, six flavour sampler kit and an express charger. This kit comes in at £19.99.
EX Cartridge ECig Starter Kit
The EX Series Starter Kit takes things to the next level and delivers a high quality vaping experience with an entry level price point. This introductory kit includes a sampler pack of six flavour cartridges (three tobacco-inspired flavours, three menthol), along with an EX Battery (you choose between automatic and manual) and express charger. This kit comes in at £38.75.
As you can see, at V2 we strive you provide new vapers with a plethora of choices to suit every vaping style and budget. We hope today's post has given you plenty of insight into our starter kit range but please feel free to contact us with any additional queries.