Selecting the right flavour is vital to decide whether your attempt to quit smoking is successful or not. And with every individual, that will differ because we all have a mixture of preferences and requirements.
For beginner vapers, it's all about picking the right flavour profile that suits their journey and previous smoking habits. The type of vape kit chosen, the e-liquid nicotine strength and whether you have a sweet tooth all contribute to the final decision.
Better yet, if smokers get help choosing the e-cigarette vape juice flavour, the chance of quitting is higher than if they didn't get assistance, as recent studies show.
Therefore, below we highlight the different flavour profiles and the type of vaper that typically opts for that section, with a few examples of the best vape flavours for each category, so you know which is the right choice for you as a beginner.
Which Category Do You Fall Into?
In studies, such as this recent survey on flavour preferences, scientists generally split e-cigarette users into four groups; smokers, never users, dual users, and exclusive vapers (which is not the point of the smoking cessation tool).
Which category a person falls into can depend on factors such as social influence, knowledge of vaping, or reason for starting vaping (I.e. health, finances etc).
The 2022 online study highlights that the 'availability of different flavours was reported to be the most attractive product characteristic of e-cigarettes by all user groups' but that the results still reflect how there are different preferences as a beginner and even further along in the journey as habits begin to form.
Best Tobacco Flavours for Beginners
Among the four groups of never-users, smokers, dual users and exclusive vapers, tobacco is most popular among smokers looking to switch. Interestingly, fruit flavours are preferred to tobacco among never users.
The reason for high interest among smokers is familiarity. Below we show a few flavours that vapers find popular in 2023 vape kits.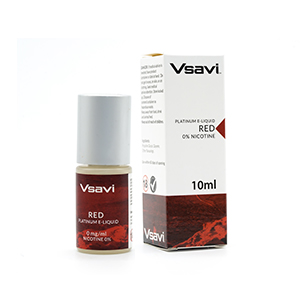 Smokers seeking a similar sensation in terms of throat hit, rich tobacco flavours and smoothness should try Red Platinum from premium e-liquid brand Vsavi. It's a 10ml refillable e-liquid for your pod kit or vape pen, which has received multiple highly rated reviews on our site for ticking all of the boxes above.
For smokers who find other nicotine replacement therapies challenging to help replicate the habit of cigarettes, red platinum produces the same hand-to-mouth action with minimal cloud production, and yet keeps the same great flavour.
Vsavi also produces a wide range of tobacco flavours such as Sahara, which combines Turkish tobacco flavours with French cigarettes.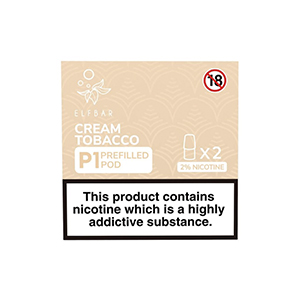 Industry trends are showing vapers who initially tried disposables as an entry into vaping wants something more sustainable and affordable with a prefilled pod kit.
The Elf Bar Mate 500 is a prime example of that as popular brand Elf Bar ramps up their production of reusable vape kits.
Their cream tobacco range of pods delivers fantastic smooth tobacco flavours to help the transition from smoking, with something effortless in the form of a pod with 2ml of e-liquid.
Another fine example of a familiar flavour for tobacco fanatics is Congress from Vsavi, which flies off the shelf because of its subtle textures and ability to provide an e-liquid that eases the transition from cigarettes.
Utilising famous Virginian tobacco notes, it replicates popular cigarette brands to produce a vape juice close to the sensation of smoking but acts as a better alternative for the health of beginners switching to vaping.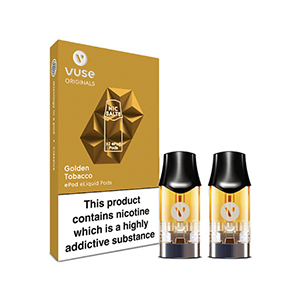 Prefilled pods are becoming more and more popular with tobacco smokers who want to quit, and plan to save money by switching to vaping but still want similar flavours.
Well-known brand Vuse provides easy-to-replace pods in tobacco flavours like Golden Tobacco that deliver consistency at an affordable price.
Best Menthol Flavours for Beginners
Menthol is an interesting one. Despite the ban in 2020 on menthol cigarettes throughout the UK population of roughly seven million smokers, a study highlighted that many were still finding ways to access menthol cigarettes (perhaps through the black market).
For the high number of people who preferred to use that flavour, it's also interesting to highlight they show a lower dependency than cigarette smokers with tobacco flavours.
So, it's great that millions can turn to e-cigarettes in their quest to reduce their nicotine levels, in the form of menthol vaping, with the top flavours highlighted below for this year.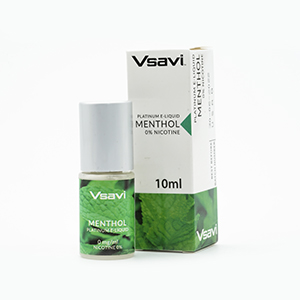 Vsavi strikes again with some top flavours that help replicate the sensation of smoking. Vsavi Platinum menthol has a higher propylene glycol (PG) content than vegetable glycerine (VG) for a stronger throat hit.
While both contain a nice cooling effect, the 100% VG arctic menthol is a wicked blend of spearmint and peppermint with a serious cooling sensation. Plus, it's perfect for those who may have allergies to PG ingredients.
Ideal for high cloud performance and less nicotine, many turn to arctic menthol as they drop down the nicotine levels!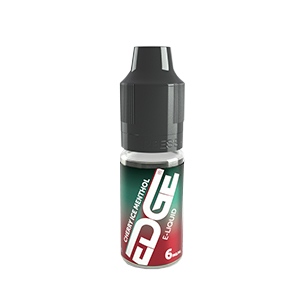 If you want something with more of a fruity kick but still providing that cooling effect, Edge do a nice menthol flavour combined with sweet cherry notes. It creates a gentle vaping experience that gives a kick at the end but still keeps the consistency of flavour throughout.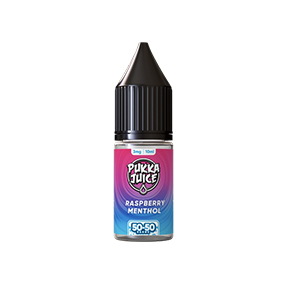 Pukka Juice is known for its eclectic mix of flavours on show, but raspberry menthol is less wild and more conservative.
It blends sweet and subtle raspberry flavours with a generous sensation at the end when you exhale that will remind you of smoking cigarettes. Not too overpowering in flavour but still hits the sweet spot.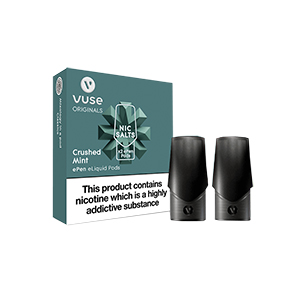 Last for menthol flavours, we have crushed mint from Vuse, who as we mentioned earlier created some popular collections of flavours for those who like to vape with pods.
They are easy to install, give a good MTL vape and this flavour in particular gives a nice throat hit with mildly sweet flavours from the mint as you would come to expect.
Best Fruity Flavours for Beginners
Sweet and tempting fruity flavours are an intriguing choice for all types of vapers. It could be those who fancy a change from the tobacco taste (or lack of) via cigarettes, want something sweeter than menthol or in recent times disposable vapes, which are tempting for those who have never smoked before.
They're even in fact often selected by vapers who start at higher nicotine levels with tobacco vape e-liquids, and then when dropping the nicotine levels switch to fruit flavours.
Below we list a few key examples of 2023 that are popular.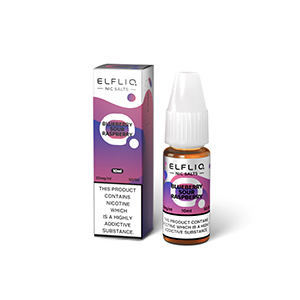 In 2023 Elf Bar reacted to the demand for refillable e-liquids that taste just like their disposable ranges with the much-sought-after Elfiq collection.
One of the top fruity flavours with the smoothest throat hit has to be their blue sour raspberry, which is sweet with a hint of tangy raspberries.
Available in a 20mg nic salt strength, it's one not to miss out on!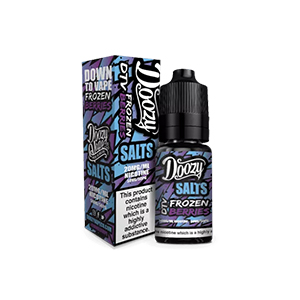 Exciting manufacturers Doozy Vape has created the Salts range to delight those who prefer smoother nic salts with a lower PH level over traditional freebase nicotine vaping, which delivers a stronger throat hit and kick like high-strength cigarettes.
The Doozy Salts frozen berries flavours are punchy and packed with different berry flavours, as well as menthol for a gentle cooling sensation.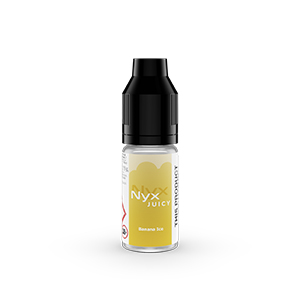 Another sweet sensation is banana ice from Nyx, which delivers popular disposable flavours in 10ml format.
There are 14 different flavours to pick from, such as green apple and kiwi passion fruit guava (which is a big favourite among disposable vape brands), but the pick of the bunch from us has to be banana ice.
It delivers exactly as expected and is one of the best banana flavours in vape juice we have tested to date. You can try the Nyx flavours in 10mg and 20mg nic salt strengths, which is handy!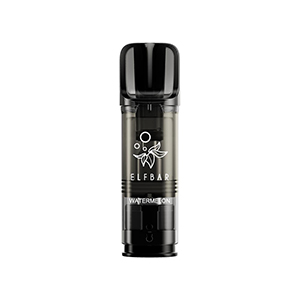 Last up we have another hit flavour from Elf Bar with their new Elfa Pro device, which delivers amazing flavour thanks to their QUAQ mesh coil technology.
The top pick has to be watermelon, which is proving to be a real crowd favourite with e-liquid fans, especially during those summer months at concerts and outdoor parties!