Maintaining your vape can help your device maximise its performance while adding true value for money. But with so many makes and models available, it can be a struggle to change out your heating coil. So, when should you think about changing your coil and how do you go about doing it?
What is a Vape Coil?
Your device's coil is used to create the vapour clouds from your chosen e-liquid. Held within your device's atomiser, these are wired directly to your battery and are activated when you turn your vape on. The coil quickly heats (depending on the gauge and resistance of the coil wire type) and vaporises your e-liquid, allowing you to draw it into your lungs and use your device. If your device has variable wattage settings like the majority of quality vape mods, you can increase the heat of the coils and the amount of cloud produced but at a price - causing them to burn out faster than normal.
You have lots of different coil material types, such as Kanthal or stainless steel - with standard wiring, Clapton coils or mesh design, which boosts the flavour, longevity of your coils and ideal for Sub-Ohm vaping. You can read more about it here if you prefer to vape at a lower resistance for larger clouds. Coils come in all shapes and sizes depending on the device you choose.
What the coils are made of also matters, with the most widely used materials providing different qualities for each vape. For instance, stainless steel has a very quick ramp-up time while Kanthal is popular for its availability and excellent for coil building, which some advanced vapers prefer to do. For an overview of everything you could hope to learn about coils, check out our comprehensive coil guide.
Should You Change Your Coil Often?
Coils are not designed to last forever. Just like your phone needs charging and updating for optimisation, so does your vape mod or pod. New fresh coils will have an improved taste, cloud production and overall better performance. Typically, A vape coil does not last long, roughly between one and four weeks depending on how often you inhale your favourite e-liquids and what your level of nicotine dependence is. It's advised to change your coil often to avoid the issues listed below.
What Happens if You Don't Change Your Vape Coil?
For starters, you could get a burnt taste from your coil once it reaches it passes the point of no return. This is one of the most common issues among vapers and a shock to new vapers in particular. Not priming your coil or using one coil too much through 'chain vaping' are the most likely reasons for this. Vaping at too high a wattage can not only drink your e-liquid much quicker but also cause the burn out of your coils in seconds so be wary. It can happen to anyone but best to avoid it, so make sure soon as you see any sign of this to change your coil promptly.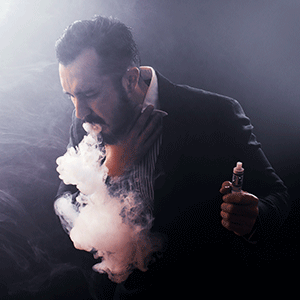 Essentially, you have to treat your coils with care and attention to prolong them. If any issues such as e-liquid in the centre of the coil occur, you could even cause a reaction that creates a popping or spitting sound, which is not nice at all. You may even hear a gurgling if a coil is overused. Therefore, a similar rule applies - swap your coil before it damages your device. That's certainly the worst-case scenario which should be avoided at all costs! Other reasons include:
Using a mixture of e-liquids with the same coil can mean a dark substance soaking your coil - gunk essentially, which could create an odd taste
E-liquid may leak in your device due to too much in the tank of your vape pen, pod or mod. Again switch the coils often to prevent this from happening
When it becomes difficult to inhale - fresh coils are much easier to vape
How to Know When to Change the Coil
Above all else, you will just get a general sign that something is not quite right with your vape. It could be any number of reasons but it's usually associated with an overused coil that needs swapping. No matter what device you choose, your coil will eventually wear out through regular use and require replacement.
Usually, common sense prevails - when you use a lot of e-liquid throughout the day, this can harm your coils. Therefore, coils need to change frequently to manage this if you are Sub-Ohm vaping and want to use less vape juice. Especially if you're 'cloud chasing' or seeking intense flavours from 100% VG e-liquids.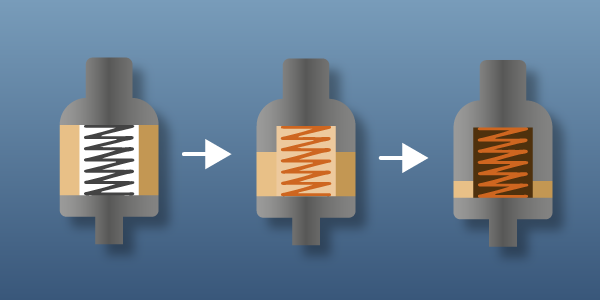 The coil you choose and the resistance it can be vaped at also matters. Always check you are setting your vape mod to the correct wattage, especially if using nic salts, which should always be vaped mouth to lung at a higher resistance above one Ohm.
For beginners, it may seem a daunting process after not needing to do anything as a smoker. However, rest assured that the process is simple enough, whichever device you like to vape from.
How to Change the Coil on Your Vape
Luckily, changing your coil is easy to do. Considering the number of options at your disposal, it's hard not to find a DTL Sub-Ohm or MTL coil you like. Whether you vape mouth to lung (MTL) or direct to lung (DTL), coils are either switched manually by unscrewing or simply pulling out the old coil and replacing it with a new one (unless you use a starter kit with a pre-installed coil inside the cartridge). Here are our four simple steps to swap out your coil quickly and safely:
1. Disassemble your vape: Depending on how your device is put together, you will need to access your coil – something that can be different for a top or bottom fill tank. This will involve detaching the tank or mouthpiece from the device battery as per your vape's instructions.
For example with the popular XEO Void, you unscrew the mouthpiece anti-clockwise, holding the base. You then push down on the connected childproof ring (an excellent feature for additional safety), twisting slightly then holding the mouthpiece and turning the coil anti-clockwise to remove the old coil. We would recommend putting down paper or other absorbent material as - if the vape has recently been used - there may still be some e-liquid present. Make sure that you empty your tank thoroughly too.
2. Remove the coil: Once you can see the coil on the device, carefully unscrew it counter-clockwise. Remember, if you haven't changed your coil for a while there is a high chance that it will be covered with residue, so try to cover your hands by using a cloth or paper towel to avoid getting your fingers dirty.
3. Add your new coil: Once you've picked up your coil, make sure that you add a few drops of e-liquid to it. This will help prevent burning when the device is first turned on and force you to use another replacement. Take a minute to let this absorb into your device then screw it directly into your vape, leaving a firm seal but not excessively tight.
4. Test your vape: When the coil has been added, fill your tank with an e-liquid of your choice and leave for ten minutes. Following the correct priming, carry out a test to make sure that it has been reassembled correctly and works as needed. If there are new issues such as leakage or continued burning, carefully carry out the process again to resolve the issue. If you want to learn more about our range of vape products, you can check out our current selection of coils or our regularly updated blog for information. If you have specific questions that you can't find answers to online, you can get in touch with us directly and let our team know exactly what you need for the best vaping experience possible.
Best Devices for Easy Coil Replacement
1) XEO VOID
This is by far one of the easiest vape devices we have ever come across for straight swap coil changing - waving goodbye to unnecessary fuss. Whether you want to vape at low resistance with a Sub-Ohm coil of 0.6Ohms or just at the threshold of MTL vaping with a one Ohm coil, the VOID ticks every box needed for beginners or experienced vapers. Check out this video on our V2 Cigs Youtube channel to see how you can switch between styles with the XEO VOID effortlessly.
2) Innokin Kroma-R
This powerful vape mod, which fires up in a rapid 0.03 seconds is not just easy to vape but provides no issues when you need to switch the coil because of the Innokin Zlide Tank. Capable of vaping direct to lung or mouth to lung, six to 80 watts of power means you can alter the cloud production and flavour based on preference. Here's a list of things you need to do to change your coil efficiently: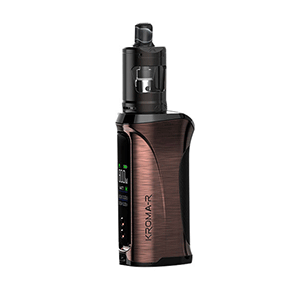 Unscrew the airflow control ring at the base of the tank
Simply grab the threading and lightly pull out the coil from the tank (keep some tissue nearby in case any excess liquid decides to spill out)
Get your new coil (remembering you don't need to prime on this occasion) and pushing between the two grooves, lining up with the coil
Finally, screw the airflow ring back on till it's firmly in place and proceed to add your e-liquid into the tank
3) SMOK Nord 4
The SMOK Nord 4 is a fantastic compact device that can be used by vapers of all levels. The adjustable airflow and sleek design pair perfectly to provide not just a stylish handheld device but a practical one too. It is compatible with RPM coils (0.16Ohm - DTL) and RPM2 coils (0.4Ohm - MTL). With both versions, the coil is attached to the base of each pod with duck mouthpieces for comfortable vaping.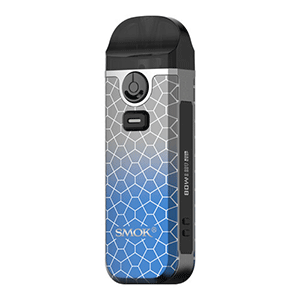 First, you take the pod when you've finished the e-liquid off the top of the Nord 4. It's held magnetically and should easily be removed with a little persuasion. Next, you will see the coil inside the pod, again lined up by grooves. Take this out and get your new coil. Following the same process, add the new coil back into the correct RPM pod and magnetically fit it back on the top of your SMOK Nord.
4) Innokin Proton Plex Kit
Last on the list is the popular Innokin Proton Plex kit - just what you need if you love enhanced flavour and voluminous clouds of vapour. Because of the triple mesh coils made from Kanthal, the Plexus innovation creates plenty of satisfaction when vaped at a low Sub-Ohm resistance of 0.13 Ohms. Innokin has also stated that the coils last longer due to the reduced chances of hot spots thanks to the larger surface area.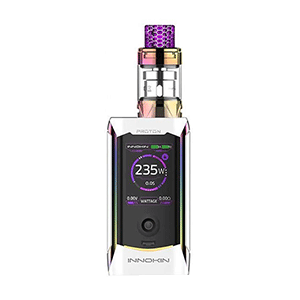 To swap these coils, simply hold the glass tank casing, unscrew the base anti-clockwise, then unscrew the coil from the base in the same motion. Later add some drops of e-liquid on the wicking holes from your new coil. Next, screw the new coil back into the base in a clockwise fashion, making sure it's secure at the last turn. Screw back into the glass body of the tank and there you go, ready to fill with your chosen e-liquid and vape!