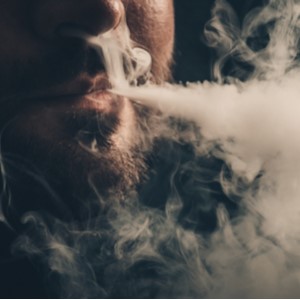 For those of you new to vaping, it can sometimes seem like a whole new world when you delve into it! Hearing terms like vape pens, pods, mods, shortfills, nic salts, nic shots, grinders, VG, PG and more thrown around when you're new to vaping can seem like a whole new language to learn, and can be pretty intimidating for new vapers. However, despite the way it might seem for newbies, it's pretty easy to get your head around it once you know what you're looking for. In this post, we'll talk about a couple of acronyms that get beginners and more advanced vapers alike a bit confused - MTL and DTL. MTL and DTL stand for mouth-to-lung and direct-to-lung, respectively, and they refer to different inhaling techniques that vapers can use, depending on the e-liquid and device they use, and on personal preference.
Mouth-To-Lung vs Direct-To-Lung Vaping - What Is The Difference?
Whether you vape MTL or DTL can have a big impact on your overall vape experience, so it's important to know the difference between them. Whichever you choose is completely up to personal preference, and some people like to vape both ways! Whatever your preference, at V2 Cigs, we have a wide variety of vape devices and e-liquids to make sure you get the optimum experience from your vape.
What is MTL Vaping?
MTL or mouth-to-lung vaping is when you inhale from your vape, taking the vapour into your mouth for a moment. Then you inhale it into the lungs. This is the style of vaping that is most similar to that of smoking, which is why it is popular with ex-smokers and new vapers who aren't used to the wide, direct inhale that is involved in DTL vaping. MTL vaping also provides that distinctive "throat hit" that any ex-smoker will be familiar with. This is a warm, tingling feeling in the back of the throat that many smokers enjoy, though it can become too intense for some when used with certain types of e-liquid, or when vaped direct-to-lung.
How to Vape Mouth to Lung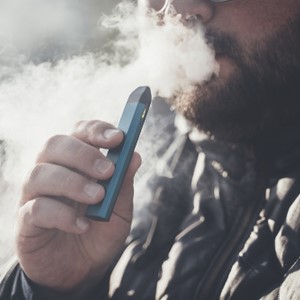 When vaping MTL, you should make sure you have a compatible device. Most beginner vape pens will be optimised for mouth-to-lung vaping, but if you have a more advanced device, you should make sure that you're running your vape on low wattage, ideally under 20 watts. You should use this in conjunction with a higher resistance coil, generally of around 1.2 ohms or higher. This will ensure you get the best possible experience from your mouth to lung vape.
When you're looking for an e-liquid or vape juice to use with your mouth-to-lung vape, you'll want to make sure you have an even PG/VG mix, or a PG-heavy formula. PG, or propylene glycol, is the substance in e-liquids that creates that distinctive "throat hit" sensation, so the more intense you prefer your throat hit, the higher PG concentration you should choose. However, too high and it may make you feel unwell or provide too harsh a hit, so it's best to start out with a 50/50 mix, and you can adapt your vape experience from there, once you're more comfortable vaping mouth-to-lung. PG is also an excellent flavour carrier, one of the reasons that mouth-to-lung vaping is a better choice for so-called "flavour chasers". Mouth-to-lung vaping is also the preference of many ex-smokers as it allows for a more intense delivery of nicotine. Higher nicotine concentrations can be used when mouth-to-lung vaping, making it easier to satisfy your cravings effectively. This excellent delivery method allows you to gradually reduce your nicotine consumption over time, without struggling so much with cravings.
What is DTL Vaping?
Direct-to-lung is a little bit more complex, which is why it's more popular with intermediate and advanced vapers. Direct-to-lung vaping involves taking the vapour directly into the lungs, without stopping to hold it in the mouth. DTL vaping is often considered more satisfying, as the vapour is going directly to the lung, so more is consumed. You also get a more intense nicotine rush when vaping DTL, and the "throat hit" sensation is increased dramatically. For this reason, high-PG and high-nicotine content e-liquids are generally inadvisable when vaping direct to lung, as these also increase the throat hit intensity. When combined with direct-to-lung vaping, this can make the throat hit very uncomfortable and, in some cases, unbearable. Most direct-to-lung vapers will use a very low nicotine e-liquid (0.6% or 0.2% strength) or even a nicotine-free liquid for this reason.
How to Vape Direct to Lung
Some people describe the sensation of direct-to-lung vaping as simply taking a deep breath in with your lips pursed. Then, simply exhale and watch the classic vapour clouds float away! This style of vaping can be a strange sensation for new vapers, but it's one you'll soon get used to.
When you're DTL vaping, you want to make sure you're getting as much air into each inhale as you can, to prevent your inhale from becoming too concentrated, to the point of being unpleasant. When DTL vaping, it's a good idea to open any adjustable airflow mechanisms as far as they go to help increase airflow. You should also make sure that you're using a low PG, low-nicotine e-liquid to make sure you're getting a smooth vape without any discomfort.
Another important consideration to take into account when vaping direct-to-lung is your coil. Inside every vape tank are coils, which are heated by the battery in your vape, which in turn heats the e-liquid, turning it into vapour. Coils come with different resistances - the amount of electrical current running through it. Coil resistance is usually measured in ohms, which is where the term Sub-Ohm vaping comes from (vaping with a resistance of less than one ohm). If you use a high resistance coil, you need less power from your vape, though less vapour will be produced, making them popular with MTL vapers and beginners. Low resistance coils, including Sub-Ohm coils, are perfect for direct-to-lung vaping, as they create the high volumes of vapour you need, though they do require significantly more battery power than high-resistance coils, which is why Sub-Ohming is often restricted to more advanced and high-end vape devices.
E-Liquids for MTL and DTL Vaping
Whether you're just starting out on your journey into the world of vaping or are well-versed in your favourite vape styles, the e-liquid you choose is just as important as your device, and can make or break your vape experience! There is such a wide variety of choice on the market today when it comes to e-liquids, which is why at V2 Cigs we have curated a range of some of the nation's best-loved, high-quality and great-value e-liquids to help you make the right choice for the way you like to vape. There are certain features on e-liquid strength, flavour, composition and more that will impact on the way you vape and how much you enjoy vaping mouth-to-lung or direct-to-lung.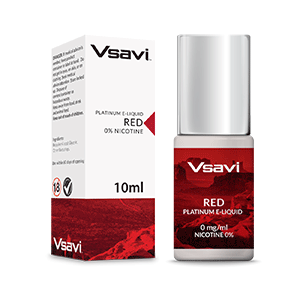 When you're mouth-to-lung vaping, there are certain things that you can make sure your e-liquid has to make sure you get the best possible experience, as well as some things you should probably avoid. The main thing you should be looking for in an e-liquid for mouth-to-lung vaping is a higher-PG formula. This is important because not only does PG act as an excellent flavour carrier, it also provides the signature throat hit sensation you're looking for when mouth-to-lung vaping. One advantage of MTL is that you can also choose a higher concentration of nicotine, as it won't impact negatively on your experience like with direct-to-lung vaping.
Direct-to-lung vaping, on the other hand, requires pretty much the opposite in every aspect of your e-liquid. High and even 100% VG e-liquids are ideal for this style of vaping, as PG will create too much of a burn in the throat as the vapour is directly inhaled. You also want a much lower nicotine concentration when looking for e-liquids to vape directly to the lungs. As you consume more e-liquid when DTL vaping, a lower concentration ensures you can vape more comfortably, and that you don't inhale dangerously high amounts of nicotine.
With the wide range of e-liquids available at V2 Cigs, plus the expertise of our team always on your side to help you pick the perfect products, it couldn't be easier to find your next favourite e-liquid, no matter what your preferred vaping style.
Which Vape Style is Right for You?
It all comes down to personal preference which vape style is right for you, however, if you're struggling to decide, there are a few important factors to take into consideration.
If you're a beginner vaper or using vaping to quit smoking, we'd highly recommend starting out by mouth-to-lung vaping. This is because it is the style of vaping that is most similar to the physical sensation of smoking a cigarette - you have to suck in to inhale (with a tighter draw than DTL vaping), you'll get a stronger and more intense nicotine rush for the amount you vape, and you'll get a more manageable and pleasurable throat hit sensation, which also emulates the experience of cigarette smoking effectively. These factors, combined with the wide variety of delicious, authentic tobacco flavours available, makes mouth-to-lung vaping the best choice for the majority of new vapers and those using vaping as a nicotine replacement therapy to help them quit smoking. For these users, direct lung vaping can be quite intense and can make you cough if you're not used to it.
However, it's not just new vapers who prefer mouth to lung vaping. There are many users who find that they get more flavour from their vape when they vape mouth to lung rather than direct to lung. As you hold the vapour in your mouth, rather than sending it straight to the lungs, you have more time to taste and absorb the flavour of the e-liquid when vaping mouth-to-lung. There is also less air added to each inhale when you vape mouth-to-lung, which may intensify the flavour as it isn't diluted. If excellent and authentic flavour is important to you as part of your vape experience, then mouth-to-lung might be the better vape style.
Mouth-to-lung vaping is also generally considered to be a bit more economical than direct to lung vaping, for a couple of reasons. Firstly, almost all devices that have mouth-to-lung capabilities and are optimised for this kind of vaping are more affordable than their direct-to-lung counterparts. Of course, there are always exceptions to the rule, but generally, it is much easier to find an affordable vape device that offers mouth-to-lung vaping, than one that offers direct to lung vaping, another treason this style is more popular with beginners. In order to create the thick vapour clouds characteristic of direct-to-lung vaping, more e-liquid needs to be used, which means it is consumed much more quickly than when vaping mouth-to-lung. This means that direct-to-lung vapers will have to buy more e-liquid, more often than direct-to-lung vapers.
If those signature, big, fluffy vapour clouds are important to you, however, there's no better option than direct to lung vaping. This style allows you to create thick, dense clouds with a sweet flavour and intense rush. If the experience of inhaling MTL isn't intense enough, direct to lung vaping can be a way to increase your intake without you needing to vape more. DTL is also a better technique to use when Sub-Ohm vaping. Sub-Ohming is a form of vaping that uses low resistance coils to create thick, satisfying vapour clouds, and the increased airflow that comes along with direct-to-lung vaping is ideal for this. DTL vaping is also more satisfying for many vapers, as you are physically consuming more e-liquid.
The Best MTL Vape Devices
Fortunately for a lot of new and beginner vapers, many mouth-to-lung optimised devices are particularly affordable, and you can get some excellent, durable and surprisingly high-performance options for a very reasonable price.
One of the best kits for new vapers is the Vapour2 Classic Starter Kit, which comes equipped with everything you need to get started vaping straight away. This is a compact device perfectly shaped to effectively emulate a traditional tobacco cigarette, making mouth-to-lung vaping the obvious choice with this device. In this kit, you'll receive the Vapour2 Classic device, which is a small, discrete "cig-a-like" that gives you the same experience as smoking a cigarette, without the harmful toxins. The device offers a 250mAh battery (which will last for around 200 puffs) and easily fits in pockets, handbags, gloveboxes and desk drawers! In this kit, you'll also get up to 4 of the Vapour2 Classic cartridges in one of four exciting flavour profiles - Tobacco, Menthol, Fruity or Sweet. These cartridges contain a 50/50 PG/VG composition, ideal for first-time mouth-to-lung vapers, and are available in 0%, 0.2%, 0.6%, 1.2% and 1.8% nicotine concentrations, to help quell those pesky cravings whenever they appear. You'll also get a lightning-fast USB charging cable with this kit.
For a similarly effective, efficient and affordable device with just a little more power and flair, the Vapour2 EX Series Standard Pack is perfect. The EX device comes in smart metallic packaging, keeping it safe from bumps and scrapes, and also comes in one of five stylish colourways - brushed steel, opal, rose gold, blue pearl and matte black. The EX Series device is slightly longer and heavier than its Standard range counterpart at 98mm long but it's still a very portable device and has been designed to be carried and knocked about a little in bags and pockets. However, this slightly larger case houses a more powerful 280mAh battery, which will last you around 225 puffs per full charge, and a small LED device that tells you when it's time to recharge. This pack also comes with two devices so you'll never be caught without your vape when you need it most. Available in both automatic (draw-activated) and manual (button-activated) modes, this is a great device for both beginners and more experienced vapers alike. You'll also get a five-pack of the EX series e-liquid cartridges in one of four flavours - V2 Red Tobacco, Sahara, Congress and Menthol. Like the classic range of cartridges, these come with a 50/50 PG/VG mix e-liquids, available on 0%, 0.6%, 1.2% and 1.8% nicotine strength. These cartridges are also leak-proof and give you a small window so you can easily see when you need to refill!
A great compromise for those of you who like to vape MTL but also have the choice of DTL, without venturing into the large, heavier devices that you get when looking at vape mods is something like the Smok Nord 2, a powerful pod kit that gives you versatility, convenience and style without compromising on performance. This device utilises a simple button-activated mechanism to create thick, fluffy vapour clouds and delicious, flavourful vapour. This is a larger and flatter device than a traditional vape pen or pod kit, which is ergonomic and comfortable to use, allowing you to utilise an exceptionally powerful 1100mAh battery. This device comes with two different coils, one 1.4-Ohm regular coil, perfect for mouth-to-lung vaping and a strong throat hit, and one 0.6 Ohm mesh coil, ideal for Sub-Ohm and direct to lung vaping with soft, fluffy clouds of vapour. If you want flexibility in your vape experience, or to upgrade quickly and easily, this might well be the perfect device for you!
Our Favourite DTL Vapes
When it comes to high-end vapes, many will have both MTL and DTL capabilities, however, there are several features that make these products perfect for direct-to-lung vaping.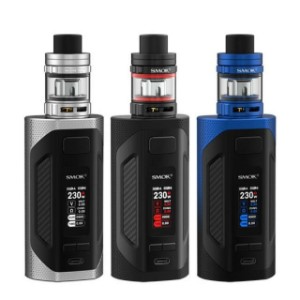 The SMOK Rigel is one of the most popular devices in the UK, and for good reason. If you're looking for a classic mod vape, this device is a brilliant all-rounder, perfect for use with all kinds of e-liquids due to its versatility and excellent capacity to Sub-Ohm vape, as well as its stylish appearance. This device comes with a smart 0.96 inch TFT screen display which gives you quick and easy access to a wide variety of settings and stats to monitor; including voltage, wattage, battery life, coil resistance and the estimated number of puffs left. The SMOK Rigel, for all of its brilliant customisation options, is also very easy to use for both new users and vape veterans, due to its preset wattage mode. Known as Watt mode, this setting provides you with a starting point for both MTL and DTL vaping. Watt mode is perfect for direct-to-lung vapers, as it amps up the power to a maximum of 230W, which when combined with the TFV9 Tank and V9 Meshed 0.15Ω Coil included as part of your kit, gives you excellent vapour production, strong airflow and brilliant power output. If you're looking for high-quality, consistency and enviable cloud production from your vape, this is one of the best devices to do it with. As well as having brilliant power, versatility and production, there's no denying the smart, sleek appearance of the SMOK Rigel, another reason for its enduring popularity!
Another fantastic option for direct-to-lung vapers is the Innokin Kroma-R Zlide Kit, which offers a brilliant range of power and resistance options. It fires in a rapid 0.03 seconds so you don't have to wait long at all for your vape to get going, and has a resistance range of 0.05-3.5ohms, making it an ideal choice for Sub-Ohm vapers vaping direct-to-lung. The LED screen on this device means you can quickly, clearly and easily adapt settings such as wattage, resistance, voltage, battery output and vape time cutoff, as well as battery life indicators, and how many puffs are left before you'll need to recharge, so you never get caught without it ready to go!
To find out more about MTL and DTL vaping, or to find the perfect vape products for you, get in touch with our experienced team of vape experts who will be happy to point you in the right direction! Or, take a look for yourself at the excellent range of exciting vape products we offer for both mouth-to-lung and direct-to-lung vapers at V2 Cigs.