From navigating PG/VG ratios in your vape juice to choosing between an e-cigarette, box mod or vape pod - there is much to consider before you start vaping. A key element of any device is the vape coil, which acts as the heating mechanism to turn your e-liquid into vapour.
To understand its purpose, how long they last and the scientific reasoning behind it, we have created a comprehensive guide simplified for easy vaping that will not just help beginners but all levels of vaping in the UK. That way, you can decide which coil is right for you to get the nicotine and inhalation method just right, whether that's inhaling nicotine mouth to lung (MTL) similar to smoking, direct to lung (DTL) for predominantly advanced Sub-Ohm vapers or even a restricted direct lung inhale (RDL), which creates a little less airflow than DTL.
Vape Coils Explained
Vape coils are a fundamental element in your e-cigarette - without them, you wouldn't be able to vape. They are responsible for heating your e-liquid and turning it into a vaporised state, ready for you to inhale. You can get different types of vape coils for vaping but most are made from standard wire that is traditionally wrapped in a spiral shape around the wicking material that absorbs the e-liquid. However, you can also get mesh-styled coil wrapping, but more on that further into our guide.
The wire for the coil can be made from various conductive, heat-resistant materials, which is important depending on the ramp-up time you seek from your coil to get the best performance. Both the coil and wicking material are part of the atomiser head found in your e-liquid tank. This is then:
Attached to your e-cigarette battery
Next, once the battery is engaged and switched on, the coil will heat the wicking material, which should be primed before use
The battery-powered coils finally create a heat source, which in turn warms the e-liquid to create vapour, travelling through your tank chimney ready for you to vape and inhale
It's not uncommon for experienced and advanced vapers to create their very own coil setups. However, that involves sourcing and buying all your materials, including any wires and tools to wick manually, as well as the maintenance and cleaning of vape coils to keep them as fresh as possible. This is good if you know how to test and get the correct power from your vape. For those who want an easy vaping experience with minimal fuss, buying replacement coils is the quickest and safest method.
Regardless of which route you take, it helps to understand Ohm's law for measuring current and voltage, as well as the correct resistance from your vape coil.
Understanding Ohm's Law and Resistance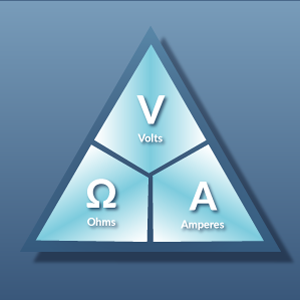 You may have noticed that vape coils feature an Ohm number on the side of each accessory purchased. An Ohm measures the electrical resistance of your vape coil used in your vape mod or pod against the voltage and amperage (Amps). The calculations below show how to work out the voltage, amperage or resistance for your device.
V (Volts) = I (Amperage) x R (Resistance)
R (Resistance) = V (Volts) ÷ I (Amperage)
I (Amperage) = V (Volts) ÷ R (Resistance)
A high resistance coil requires less power and amps, which is ideal for discreet and less harsh MTL vaping, creating more of a throat hit alongside a generous amount of nicotine intake.
Meanwhile, not as much battery is needed either because the wattage is lower. In addition, there are increased carcinogens released in comparison to a lower resistance coil, meaning it's much less harmful, so that's something to consider before selecting your vape coil. You want to get the right vaping technique with the correct coil. For example, if you are wanting to vape RDL, make sure it's a lower resistance coil otherwise you might start coughing from the irritation it can cause to your throat with less airflow.
In contrast, vapers who love to create huge clouds will usually choose a Sub-Ohm device and low resistance coil. To achieve a lower resistance, you need to use more power in your vape mod or pod/mod. The risk with doing this is you can burn your wick or coil if you vape at too high a temperature. Alternatively, you can up the thickness of the coil wire to produce more vapour. Coupled with adjustable airflow, which is what most Sub-Ohm vapers seek for a lighter vape, a low resistance coil can produce some excellent results if managed well.
Essentially, it's all about finding the right balance and ensuring your coil resistance matches the correct wattage, viscosity of your e-liquid and the inhalation technique. Let's explore the advantages of each technique - mouth to lung, an airy direct to lung and a restrictive direct lung hit, highlighting what they bring to the table so you can get just the right amount of airflow from your coil:
High Resistance Coil Advantages (MTL)
Sub-Ohm Resistance Coil Advantages (DTL)
Improved flavour and cloud size
Heats your e-liquid at a faster speed
Better suited for direct to lung vaping
Sub-Ohm Restrictive Direct to Lung Coil Advantages (RDL)
The throat hit of MTL but the lovely flavour you get from DTL vaping
Not as intense airflow from the coil as you would get from a Sub-Ohm DTL vape
Easier switch from MTL vaping before jumping up to DTL - works well as a naturally progressive transition
Different Coil Types
To understand the function of a coil in a vape device, you have to go back to basics. Different types of vape coil wire have their own set of properties and resistance levels that creates variety and innovation in the vaping industry. At the beginning of your vaping journey or simply because you don't have the time, buying ready-made coils is much more straightforward. But which material do you go for and why?
With so many options these days, you're spoilt for choice! Coil types can range from stainless steel which is more accessible to Kanthal which is the most affordable material. Those who love to Sub-Ohm vape and seek maximum flavour plus enhanced cloud production would opt for mesh coils, which are becoming increasingly popular with vapers of all levels. This is due to the net design helping to prevent 'hot spots', which you can sometimes find with other standard vape coils. It's a testament to the manufacturers of coils for Sub-Ohm and MTL vaping from popular brands such as Smok and Innokin that they can continue to reinvent the wheel for not just the UK but vapers worldwide.
How Long Does a Vape Coil Last?
The life of your coil largely depends on how often you vape and the equipment you have. You'll know through intuition when it's time to swap your coil for a new one. As well the amount of e-liquid you vape a day and the power you choose to vape at, this essentially comes down to the stage of your vaping journey you're at.
1) Heavy smokers: Weekly
The coil will become less effective faster because you'll use more e-liquid and typically desire a greater amount of nicotine. The aim should be to reduce your nicotine intake gradually till you eventually become nicotine-free, starting with nic salts for a smoother vape. Next, you level off by vaping shortfills with a high VG (typically 70/30 VG-PG) content to have greater control over what they vape in their e-liquid. Eventually, you'll reach the goal of giving up smoking and vaping completely after dropping down to 0% nicotine.
2) Daily vaping - fewer puffs: 2 weeks
Hands up who vape daily but only hits the fire button a few times a day to get the nicotine they require? You're halfway there to quitting completely but still used to the pattern of vaping to replace smoking.
The good news - consistent vaping at a reduced frequency throughout the day does not gunk up the coils with e-liquid as intensely unless you vape at a very high wattage. This group represents a large portion of vaping, with coils needing to be swapped every fortnight.
3) Casual vaper: 3-4 weeks
Whether you just vape socially or only on occasion where your nicotine cravings are creeping back, you can make your vape coils last longer with proper maintenance.
Whichever category you fall into, it's always best to stay stocked up on coils so you do not run out - meaning waiting longer for delivery.
Can You Vape With a Burnt Coil?
While it's technically possible, the longer you continue to vape with a burnt coil, the nastier your e-liquid will taste. In some cases, your device may even stop completely, which is something you'll want to avoid. Another sign you need to change your device urgently is your device (usually vape mod) may start gurgling, popping and spitting in your mouth and face. It's unpleasant but avoidable if you know how to fix it.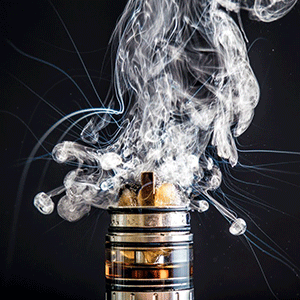 Gradually as the coil continues to burn, you will begin to lose the flavour that consistently arrives when you inhale on a fresh coil, that works together with the e-liquid to produce great flavour. Overall, it will feel like a completely different experience as your device will create less vapour alongside an increasingly bad taste. There are a few simple ways to ensure this doesn't happen, including priming your coil before use and recognising you may be 'chain vaping' too much. To learn more about these causes and how to prime your coil effectively, read here.
How to Change Your Coil
When that burnt taste begins to creep up on you or you're simply beginning to lose flavour, it's time to change your coils - read here to know how to change your coils with ease. If you use a simple e-cigarette starter kit that does not require a coil change like the V2 standard battery or EX series, simply swap the prefilled cartridge which already contains a built-in coil.
With a more advanced vape pen like the XEO VOID Vaporizer, where the process of changing your coils is perfect for beginners, or an advanced Sub-Ohm vape mod with adjustable settings like the Innokin Proton Plex or Smok Rigel, you'll be able to purchase replacement coils for your vape that simply screw into the bottom of your mesh or standard coil e-liquid tank, where your used coil once was.
How Many Coils Do You Need?
Due to the various shapes and sizes of vape devices created, choosing a coil that is compatible with your device is key. If you select a coil that doesn't fit together with your vape mod tank or vape pod, you will find it difficult to vape correctly and achieve maximum performance.
If you didn't know already, some vape coils are available as single-coil, dual-coil and even quad coils. What's best for you depends on personal preference. A single vape coil will use less battery than a quad coil because there is less wire to heat up. It's easier to use, more discreet and an experience closer to smoking if you've just switched. With multiple more coils and thicker wick, this will enhance the flavour produced and create larger clouds. We leave that decision up to you but like always, with any questions head over to our contact page and reach out to one of the V2 Cigs team for any assistance or recommendations. If your heart desires additional knowledge to soak up about topics other than coils, head over to our handy 101 guides where we give you the lowdown on everything you could need or want to know about vaping.