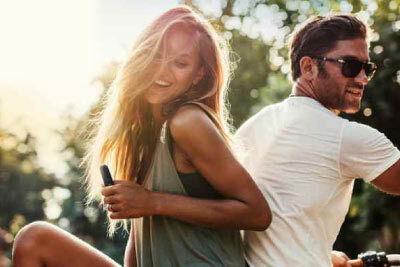 Update: The RipTide RipStick is no longer available in the UK but here is the pick of the bunch for pod vape kits that offer a mouth to lung vape with the same familiarity in 2022.
What springs to mind when you think of Riptide or RipStick? With the former, more than likely crashing waves from strong currents. Regarding the latter, it's a cross between a skateboard and a snowboard. In the world of vaping, where smokers often turn to e-cigarettes as an alternative, the RipTide RipStick is an interesting proposition. Think of it as a metaphor - even if you fall off your surfboard on the wave or the ripstick on the pavement, it's about getting back up, dusting yourself down and persisting until you reach your goal. It's the same with quitting smoking. If you're seeking a simplistic device that's easy to use and allows you to reach your goal, look no further than the RipStick vape starter kit.
The positive aspect regarding vaping and a key difference for many that join the community is the versatility you get from so many different devices. Whether you want a high nicotine content, more power from your vape or a mixture of flavours, MTL and Direct to Lung (DTL) devices deliver, depending on the personal preference. Vaping caters to all and doesn't sit on a pedestal of repetitiveness like smoking cigarettes provides. With this RipStick RipTide review, we take a look at all the key details and specifications the pod offers vapers. While it's tailored more towards Mouth to Lung vaping for MTL enthusiasts, rest assured the RipStick has a tight automatic draw that could still work for mild Direct to Lung vaping. This is essentially because of the mouthpiece size. While a DTL vape generally has a wider mouthpiece, the MTL favoured RipStick restricts the amount of vaping you can inhale in one go, creating the tighter draw, reducing cloud production and closely mimicking the technique you would use to inhale cigarette smoke.
Prefilled/Disposable vs Refillable Pods
Vapers typically fall into three categories. Beginners are looking to smoothly transition from cigarettes to electronic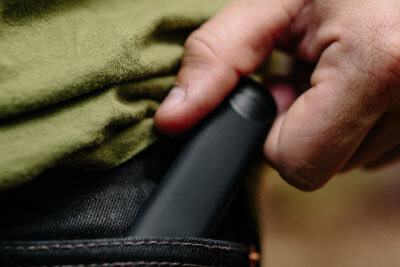 cigarettes, with minimal fuss and a straightforward device in their hand. Next, you have the regular vaper's, who do so because they can get the nicotine fix, or enjoy casual vaping as and when needed. Finally, you have the vaping enthusiasts, who enjoy being part of a community with a like-minded passion. They like the idea of control you can't get with cigarette smoking. You can top up with e-liquids of your choosing, mixing the required level of nicotine, in addition to building your own devices (RDA) with different coils and atomisers.
Today we focus on pod devices, which are typically used by the first category. Also, intermediate and experienced vaper's like them as a secondary device. A simple back up that's compact - fitting in the pocket or bag with ease. You can get different types of pod devices that cater to varied needs. If you want to add your own e-liquid, topping up yourself after finishing, a refillable pod is the way to go. Alternatively, you can go for prefilled vape pods, which remove any concerns and minimise effort. What's easier than just throwing away your prefilled pod when you are done and popping in another? That's exactly what you can do with the RipTide RipStick, which is available in six different flavours in pod bundles. The RipStick vape starter kit is ideal for beginners because you get three pods of your choosing, as well as the device and a USB-C charger.
What's in the Box?
With the starter kit, you get everything needed neatly packaged in one box. Just when you thought vaping was super technical or too complicated in comparison to smoking cigarettes, the RipStick sent a rippling wave affect through the vaping community.

Difference Between the RipStick and Vape Pods?
The RipStick will be much easier to use, especially for beginners, because it's an all-in-one kit that doesn't require vaping knowledge. You don't need to know about temperature control or variable wattage mods. Or a necessity to change your coils and maintain your device due to the structure of the RipStick. A simple design that's more affordable, easier on the eye and practical than prefilled pods sold in the UK such as Juul Pods or Vuse Pods. These are typically more expensive and bigger devices that carry less e-liquid. With the prefilled pods you can use then chuck away when you're done, look no further than the 1.4ml RipStick pods.
The RipStick is a small and discreet vape pod that's great for stealth vaping. At only 93mm in length and 23g, it's light and convenient for holding in the hand and vaping. Much more compact than a Juul Pod, which is traditionally longer. In contrast, vape mods are generally chunky vapes that require bigger batteries to power the more intense wattage capabilities. Some range up to 230W, which is great for huge clouds of vapour but not ideal for beginners and former smokers. With more technically capable devices, you can adjust the wattage and temperature on certain devices using a well lit LED screen. This is not the case with the RipStick, with some former smokers liking the addition of a puff counter for instance.
When you consider all the alterations you can make, it helps to optimise your vaping experience. However, initially the different terminology and buttons on your device could be misleading or confusing. To stick with an affordable device, the RipStick is tough to beat for a starter device because of its practicality.
Is the RipStick Easy to Use?
Assembling the device is simple enough. Just remove the plastic cap from the pod and insert using the magnetic strips into your RipStick. It slots in easily and holds firmly, thanks to the magnets. You'll have more than enough per pod to last at least a week depending on how you vape. We recommend charging fully before your first use. On a full charge, it could last from half a day to 24 hours plus depending on whether you chain vape or not. Alternatively, because of the affordable price, you could even invest in two devices and just use one while charging the other. Although it doesn't have a screen display, the RipTide logo lights blue when vaping commences (which is an automatic draw) and turns red when low on battery.
In terms of use, it's very close to a cigarette based on how you use it. The biggest surprise is how lightweight this device feels. Fantastic for carrying around and vaping on the go. Plus, it's really simple to use. There is no requirement to press any buttons to fire this device. Just inhale through the mouth tip and away you go. Created with a smooth rubber texture, it's comfortable to hold. Removing the empty pod is easy, meaning you can change flavours when you like and not have to mess about filling up with e-liquid. This is ideal for smokers looking to adjust comfortably during a transition period. Like many modern devices, each RipStick is equipped with a USB-C for charging, so it's fast and can be plugged into any desktop or laptop. It's important to note that you can not charge this device while vaping, which is a minor issue but albeit more of a personal preference for chain vapers or heavy smokers.
How Does it Vape?
This is predominantly an MTL device and handy for the change over between cigarettes and vaping. E-cigarettes are adjustable to the vaper's needs, so it depends on the inhalation you want from your device. With the RipStick, it's not a super tight mouth to lung draw, but neither is it a direct to lung experience either. It can feel super tight if you try Direct to Lung repeatedly. For those seeking an MTL draw that's not too tight and not too loose either, the RipStick will be ideal. With not too much vapour when you inhale and the NicTech design, it's a smooth experience thanks to the removal of Benzoic Acid. Also, the flavours are quite intense, with the tropical and mint the best options.
So many find it difficult and certainly a challenge to give up smoking. Even though they know about the risks, smokers continue to inhale from cigarettes because it's a familiar addiction, becoming second nature. This is where the RipStick comes in. Not only do you sidestep the thousands of dangerous chemicals found in cigarettes. Thanks to RipTide's efforts removing any impurities plus offering the same nicotine hit without tobacco, you get a similar draw at 12mg/ml and 20mg/ml strengths.
Advantages of RipStick Pre Filled Pods
Tobacco and Benzoic free
Four fruit flavour pod choices (Berry Crunch, Tropical, Blue Raspberry, Mango)
Two classic flavours - Bright Leaf Tobacco and Mint
Simple design, compact size, quick and long-lasting charge (500mAh battery)
Swap your pods easily and efficiently
Disadvantages of RipStick Pods
No battery level indicator when fully charged
Small USB-C cable
Verdict
For discreet vaping, the RipTide RipStick vaping starter kit is a great choice for any beginner. Simple to use, compact and easy to hold - creating that sharp MTL throat hit many smokers crave, it's an ideal transitional device.
Available in six different flavours, there are options for most cravings. Whether you have a sweet tooth or want a strong taste. Meanwhile, intermediate and advanced vaper's may crave a little more features such as adjustable wattage or temperature control. The battery life could be an issue for frequent vapers, especially new to the community who want a high level of nicotine similar to smoking. You might need to carry the charger around with you during the day depending on the amount you vape. Nevertheless, it could still work as a handy secondary device when less vapour is required.
When you want to switch from smoking to vaping, an easy transition is key, so you don't revert to your old ways. The RipStick with interchangeable magnetic pods is a suitable initial alternative. Nice and quiet, very lightweight, with a smooth draw in multiple flavours. Once you get used to this device and want a step up, in terms of wattage, power and vapour production, the XEO Void is a nice upgrade.