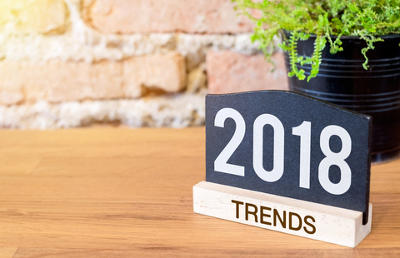 At the beginning of each year we like to look ahead to the next twelve months and put predictions in place for the vaping trends we think we'll be seeing over the year. By monitoring the biggest emerging stories of the past year, community attitudes and habits, as well as legislation and media attention, we've come up with five vaping trends we think we'll be seeing a lot more of throughout 2018.
Before we get into this year's predictions, if you want to catch up on last year's vaping predictions to can take a look. How do you think we did? We reckon we were pretty accurate, if we do say so yourselves!
We should note that we don't typically like vaping to be associated with 'trends', as we think of it as a longterm lifestyle switch rather than a flash in the pan trend but we hope you understand our use of the phrase throughout today's post.
Now, onto predicting the vaping trends of 2018:
Heat-not-Burn
The first trend we'll be looking out for this year is an increase in the amount of heat-not-burn devices on the market, as well as a rise in the amount of conversations taking place about this form of vaping.
Heat-not-burn technology has been around for a while now but it's only just starting to come to the forefront of the vaping industry. 2017 was the year that heat-not-burn started to gain traction but we believe 2018 is the year the technology will truly come into its own.
If you're interested in learning more about heat-not-burn our own heat-not-burn capable vaporiser is the PRO Series 7 (which has a loose leaf cartride and an e-liquid tank which can be swapped around)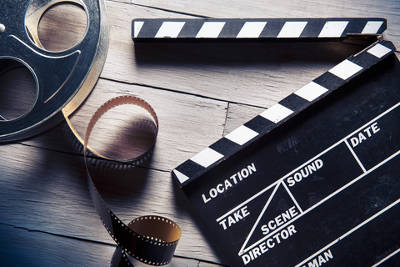 Vaping on the Big Screen
This trend has been steadily growing in momentum for a few years now (in fact, we already blogged about some of the major movie vaping moments of recent years) and we think 2018 is the year we'll see vaping featured in TV and film in a big way.
As an offshoot of this, will 2018 be the year that more celebrities come out to endorse e-cigarettes and discuss their experience of switching to vaping? We see so many household names regularly using e-cigarettes so we hope a few will see the opportunity they have to educate others about vaping and harm reduction. We'll keep our fingers crossed!
Vaping Campaigns
Last year's Stoptober campaign was one of the most successful ever, and it's also the first year vaping was included (coincidence?). In light of this success, MPs encouraged the government to consider a year round vaping campaign in a bid to assist in Britain's plan to be smoke free by 2040.
We hope this was just the beginning of conversations about formally highlighting vaping in harm reduction campaigns, and we looking forward to seeing the UK government get behind vaping in 2018.
Vaping Documentaries
2016 was a big year for vaping and harm reduction documentaries, with projects like A Billion Lives and Beyond the Cloud coming to life. Things quietened down in 2017 but we hope to see more thoughtful and well-researched vaping documentaries coming to fruition throughout this year.
We don't know of any that are in the pipelines so please do give us a shout on Facebook or Twitter if there are any on your radar as we'd love to follow their progress.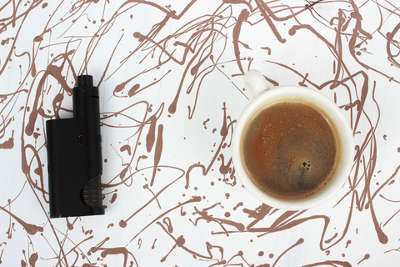 Mindful Vaping
We deliberated over what to call this last prediction but settled on mindful vaping; a term that covers responsible vaping and takes etiquette and general common sense into account.
Unfairly or not, vapers are often held to higher standards than non-vapers and in the past the media has tried to undermine the entire community because of the actions of an irresponsible few.
We spoke a lot about responsible vaping in 2017, as did other online vaping publications, and even the mainstream media shared their guides to vaping etiquette.
We hope 2018 is the year the stealth vaping in no-vape areas comes to an end and every vaper takes a responsible approach to where, when and how they vape.
*
We'd love to know what you think about our vaping trend predictions for 2018 and whether or not you agree with us. Do you think a key trend is missing from the list? If so, be sure to let us know on Facebook or Twitter as we'd love to hear your thoughts.