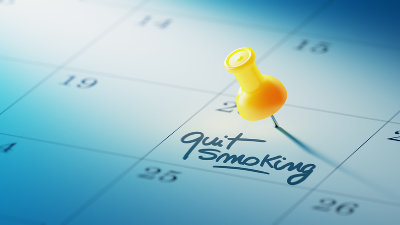 Remember when smoking was second nature to Britons? It really wasn't that long ago that we prided ourselves on having the very best tobacco products. Through the years, tobacco always plays a role in the western world, and certainly in England. As the realisation of just how bad smoking is set in, things have begun to change. We've come a long way from those days, but our biggest change is still ahead of us.
We're talking about an era where Britain is simply smoke-free. Generally, it's thought that if under 5% of the population is smoking, then you can consider the country smoke free. This is the aim of many countries in the western world, but this is especially so here in England. We've seen a push like nowhere else to move society over to vaping. Vaping was even recently featured in the UK Tobacco Control Plan.
That's why it isn't entirely surprising to hear about a new study that points to 2040 as the year when smoking ceases to be an issue in Britain. It contends that as people quit entirely or switch to vaping, the number of smokers in England will drop below 5% in 23 years. The study, which was conducted by Frontier Economics Research and paid for by several Big Tobacco brands, also asserts that this goal can be reached even earlier. If 219,000 people managing to quit or switch each year, then the date for a smoke-free Britain would be moved up to 2029.
Making Smoke-Free a Reality
This lofty goal isn't unrealistic, but it does mean we have to keep working at it. Here we surprisingly have a partner with some tobacco companies. "We want a smoke-free country as soon as possible - 2040 is too long to wait," is what Peter Nixon, the managing director of Philip Morris Limited, was quoted as saying. That's a very strong statement from a company that was never in the business of creating a smoke-free world.
Yet, as we've touched on before, Philip Morris sees the end of cigarettes already. They know the future and there is no denying it. The future is in vapour and it is as clear as day. It's even more of a certainty that Britain will continue to lead the world when it comes to taking on smoking. People like MP Steve Brine, the Minister for Public Health, will help ensure this. "Our vision is to create a smoke free generation. Smoking continues to kill hundreds of people a day in England, and we know the harms fall hardest on some of the poorest and most vulnerable people in our society," says Brine.
Tobacco-related illnesses are still among the leading causes of death in Britain. That means this war is far from over. The good thing is that the tide is turning. This next generation will not know smoking like the previous one did. It will grow up with smoking not being the glamourous pastime it once was. It will also grow up with viable alternatives such as vaping. A new generation of Britons will demand that their country be free of smoke. They're already doing that, and their insistence that this become a reality will only grow stronger. It's why we'd like to think that 2040 is rather late in the game. We're optimistic that 2029 is closer to the year when Britain will finally do away with the scourge of tobacco. It's a fight that we are dedicated to winning too, and studies such as this one only gives us more fuel to keep on with the charge. Britain will free itself of smoking; of this we are certain.