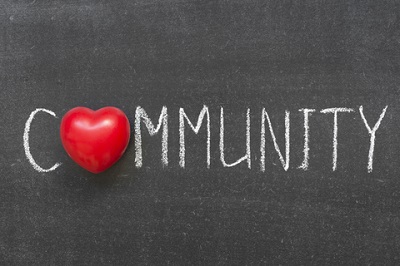 As we head closer to the final weeks of the year it's the ideal time to reflect and take stock of the year so far, as well as thinking about improvements for the year ahead. With this in mind, let's take a look at something we should all strive towards: how to be a responsible vaper.
Vaping etiquette has been a big discussion point this year. In fact, we wrote a blog post all about it. While etiquette definitely makes up part of becoming a responsible vaper, there are other elements we want to discuss today.
Be a Role Model
Remember that the magnifying glass is on the vaping community and we're held to much higher standards than might be fair. While media attitudes towards vaping are changing, we still urge all vapers to be mindful and act as a good role model within the community.
This ties in strongly with vaping etiquette ( catch up on our guide here) but remember to always ask before you vape, respect other people's wishes and never vape in places where it's prohibited, however stealthy you think your device might be.
Care For Your Equipment
This is more about your responsibility to yourself rather than your wider responsibility as a vaper but you must, must, must remember to care for your equipment. Vaping can be an investment and you want your equipment to last as long as possible with any performance problems. Reliability obviously comes down partially to the build of the device but the way you treat your equipment also comes into play here.
Be honest, how often do you clean your equipment? And we mean really clean it, not just wipe the mouthpiece on the inside of your sleeve. Keeping your vaping goodies clean is imperative, particularly if you vape high VG e-liquid that will clog up your tank faster than PG liquids (though you'll still need to clean your equipment if you use PG e-liquid).
If you need to give yourself more motivation to clean your collection then why not treat yourself to a dedicated vape cleaning kit like our
Educate Others
While spending time in online spaces you might run into conversations that are anti-vaping or spreading misinformation about e-cigarettes. Rather than getting frustrated or defensive, take this as an opportunity to educate.
Use researched facts and well-reasoned arguments to help somebody learn something - whether they become interested in vaping or not isn't the point here, it's about correcting misinformation in a polite, friendly way.
The same thing goes for those who might approach you in public if they see you vaping. It's easy to get defensive and worry you're about to be criticised but most people are just curious. Some might not have ever seen somebody vaping before and might just want to ask you a few questions about the futuristic-looking device in your hand!
Fact Check News
In today's world where anybody, with any agenda, can start an online publication and publish whatever type of news they see fit with little to no repercussions, it's more important than ever to fact check news stories before you buy into what they're saying. This is particularly key if you like to share your findings on your own website or social media - always check the validity of your source before you press 'publish'.
Yes, it does take extra time but knowing you're consuming research and data from a reliable, trustworthy source is well worth the extra five minutes of Googling! Key things to look out for are the affiliation of the author, the team behind any research and any agenda the publication might be pushing. What is the goal of their publication? Delivering well-written news articles or grabbing attention at whatever cost?
Our top tips? Be discerning and consume your news from a variety of sources. You'll soon start to build up a list of trustworthy places to get your daily or weekly vaping news from - and this is a point that definitely goes beyond vaping.
Encourage, Don't Patronise
Following on from our point about education, if you're an active member of the vaping community it's likely that you'll be approached by a new vaper who has questions or is seeking advice on anything from which device they should use or which e-liquid flavour they might prefer.
It might seem like some questions you see online have obvious answers and you can't remember a time when you didn't know the ins and outs of vaping but remember to be encouraging to new vapers, not patronising. If somebody wants to stick to a cigalike with prefilled cartridges and you prefer a high end mod with artisanal e-liquid then don't be that person who belittles them online (unfortunately we do see this happening on social media from time to time!).
Everybody is on their own journey and has their own set of preferences and circumstances - and that's the joy of a diverse community! There's space for all vapers in the community and this is the attitude we'd love to see being perpetuated by both brands and vapers.
*
There we go, folks, five simple rules you can work into your daily life to help you become a more responsible vaper. We want to urge you to not only become more responsible in the community as a whole, but also to yourself. Vaping can do so much good, so we want to help you make sure you're getting the most you can out of your vaping journey.
Remember, you can always catch up with us and share your thoughts over on Facebook or Twitter, or get in touch with our team of vaping experts if you have any queries about vaping or our devices.