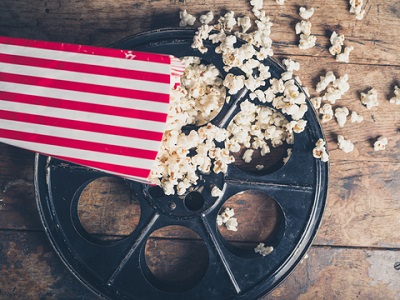 First thing's first, this might be the only blog post we ever have to issue a spoiler warning in!
As we're discussing the various references to vaping that have popped up in TV and film over the years please be mindful that you don't accidentally come across (very mild) spoilers for any entries you haven't yet watched. Just in case, here's a quick list of what we'll be referencing throughout this post:
Baby Driver
Maps to the Stars
Drive Hard
The Lazarus Effect
The Tourist
True Detective
Humans
American Gods
Eastenders
Trigger Happy TV
Metal Gear Solid V
Spoiler warning done, let's get started!
Today we're taking a look at vaping in TV and film, starting all the way back in 2010 up until the recently released Baby Driver that came out just this year. Scenes featuring vaping have become more common as time has gone on, as stars like Leonardo DiCaprio and Katherine Heigl (who, ironically, do not feature on this list) have become more and more vocal about their own vaping journeys.
As you would expect, with the way the media presents vaping there are both positive and negative interpretations of vaping on the big screen, with vaping occasionally being the butt of (admittedly, often amusing!) jokes (Trigger Happy TV, we're looking at you). Expected joking aside, we're delighted to see vaping being included on the big screen without any announcement or fanfare, just as an element of the character's habits and personality.
It's interesting to see how the presentation of vaping has changed since its first outing in The Tourist, back in 2010. Here we saw Johnny Depp's character explain how e-cigarettes work and what exactly they are - it was as educational for the viewer as the character he was speaking to. It was an early time for e-cigarettes, both on screen and off screen, so education was paramount.
The eagle-eyed among you might have spotted more references than we have on our list, but below you'll find a collection of e-cigarette references in TV and film. Did you spot these first time around or did any pass you by? A few of these are a little 'blink and you'll miss'!
On the Silver Screen: Films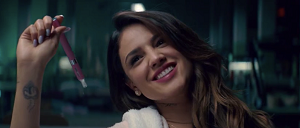 Baby Driver
The 2017 smash hit has multiple references to vaping, including Eiza Gonzalez' character's baby pink e-cigarette.
Maps to the Stars
If you haven't heard of Maps to the Stars it's because, well, it didn't get the greatest of reviews! That said, John Cusack has three films under his belt that all feature his characters vaping, so we wanted to include at least a couple of them on our list.
Drive Hard
The second John Cusack film on our list (and coincidentally, the second that focuses on drivers), we spot his character blowing clouds within the opening minutes of the film.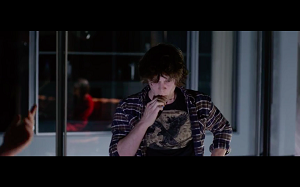 The Lazarus Effect
We wouldn't say 2015 horror The Lazarus Effect has the most positive presentation of vaping on the big screen - those of you who have seen the flick will know what we mean! For the rest of you, we'll keep it as a, er, lovely surprise.
The Tourist
As we mentioned earlier, The Tourist has one of the earliest references to vaping on the big screen, way back in 2010.
On the Box: TV Shows
True Detective
While the general consensus is that the second season of True Detective didn't shine as brightly as the first season, one of the main conversations that cropped up time and time again was Rachel McAdams' character vaping on screen. Her partner, played by Colin Farrell, didn't quite approve…
Humans
D.S. Peter Drummond (played by Neil Maskell, who also featured in the gone-too-soon Utopia) is often spotted using a vape pen throughout both seasons of Channel 4's Humans.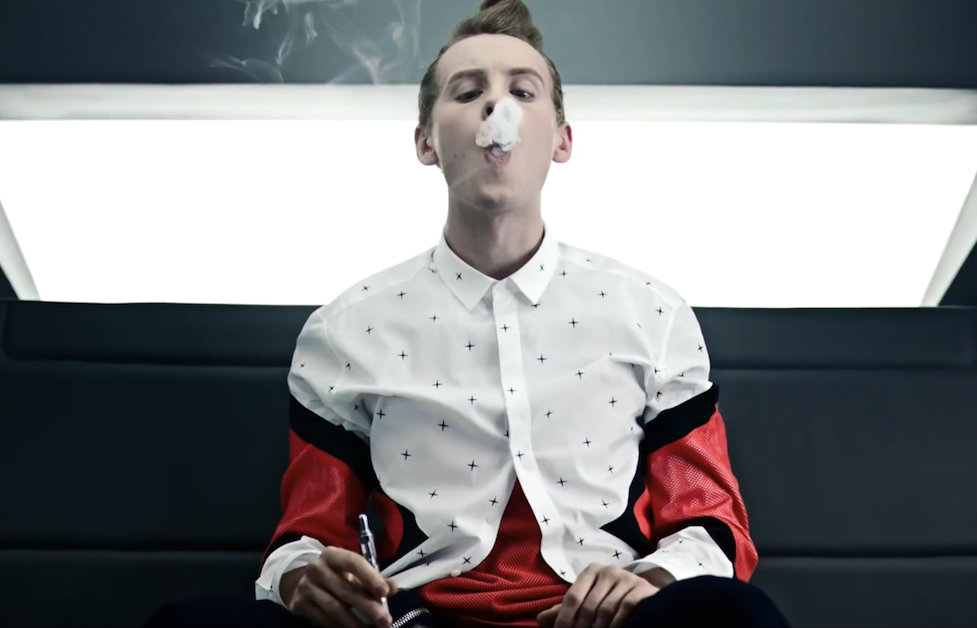 American Gods
One of the most recent entries on our list, American Gods debuted earlier in 2017 and tells the story of the old gods and new gods in modern day America. One of the aforementioned new gods, Technical Boy, the embodiment of the internet, social media and online culture, is often presented vaping on 'synthetic toad skin' and showing off some pretty impressive vape tricks.
Eastenders
One of TV's most famous smokers, Dot Cotton, made the switch to vaping all the way back in 2013, making her a relatively early adopter of e-cigarettes. In fact, June Brown (the actress behind Dot) herself switched a few years ahead of her television counterpart.
Trigger Happy TV
As if you'd expect vaping to be safe from Dom Joly's rebooted sketch show. To watch the funny sketch for yourself head to 1m42 here.
Bonus Round: Video Games
We've got one last entry on our list that shows vaping is becoming a firm fixture on both the big and small screen. After being incorporated into TV and film, it's now reached its next destination - video games.
Metal Gear Solid V: The Phantom Pain
The series' protagonist, Snake, has always been a smoker but recently switched to vaping for the series' latest release, giving players access to the 'Phantom Cigar' device.
*
We're interested to follow cinema's attitudes towards e-cigarettes in the coming months and years, so keep your eyes peeled and see if you can spot any references to vaping during your next visit to the cinema. If so, don't forget to let us know on Twitter @v2cigsuk!