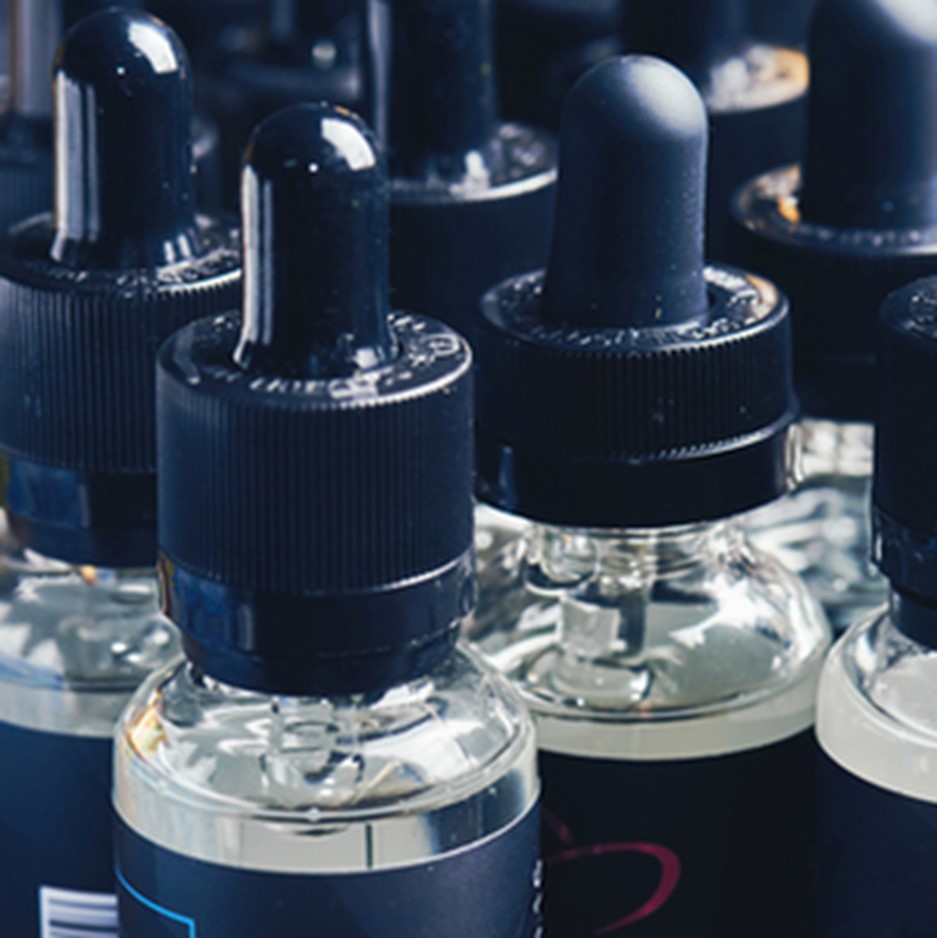 One of the most enjoyable parts of the vaping experience is experimenting with different vape juice flavours and enjoying a pleasant taste with every puff. It's one of the factors that makes vaping more pleasant than smoking cigarettes and therefore makes it easier for smokers to quit. But it's unlikely that the first vape flavour you ever try will be your last, as most people are always looking for new flavours.
Treating your taste buds to delicious flavours makes vaping more enjoyable and getting the most out of your liquid is something every vaper wants. But, sometimes, certain factors can mean that your e-liquid doesn't taste as strong as you might have hoped. This may be down to the brand of e-liquid you've chosen or an issue with your device. To help you get the most out of your vape juice, we've come up with a list of things to try to get the most flavour possible with every puff.
E-Liquid Flavours
The first thing to decide when choosing an e-liquid is the type of flavour you want and how strong you would like the flavour profile to be. For example, if you like subtle flavours, a liquid with vanilla or creamy tastes will provide you with a light flavour. If you're looking for something stronger, there are plenty of fruit-flavoured options or minty options to satisfy your taste buds. These flavours will offer a more intense flavour experience and if you're using a high resistance coil, you're likely to get a better flavour balance since typically, high resistance coils don't provide as much flavour - this is because a high-resistance coil can't vaporise as much e-liquid at once.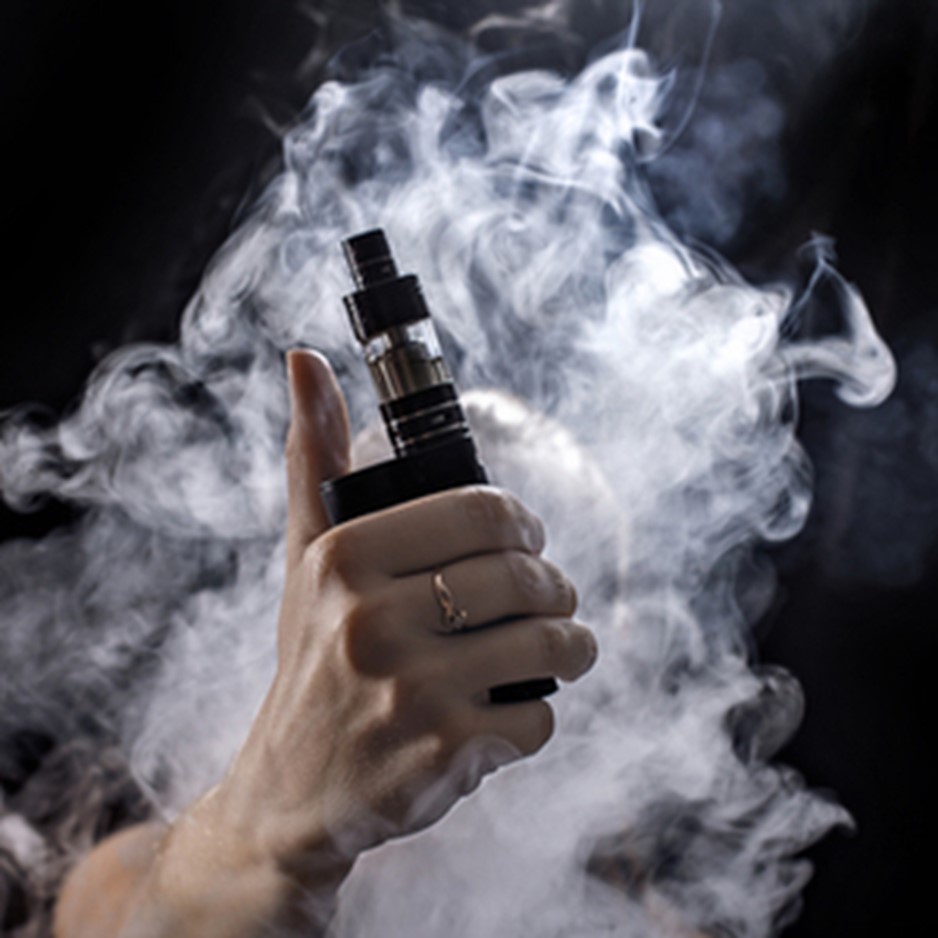 As your vaping style develops over time the way you enjoy vape juice flavours will change. You may begin by choosing a tobacco flavour that resembles the taste of cigarettes to help you quit, however, the more time you spend vaping, the more likely you are to veer away from this and into different flavour profiles. The type and flavour of juice you choose will also change as you begin to experiment with different devices, such as a Sub-Ohm vaping device which is typically associated with experienced users. Due to the low resistance coil in a Sub-Ohm vape, you're able to vaporise much more liquid than a high resistance coil and get much more flavour as a result. That means that if you're looking for a flavour-rich vaping experience, a Sub-Ohm vaping device is your best option.
If you progress to using a Sub-Ohm vape, your choice of flavour will likely change too. For example, if you've been using a strong flavour to get the best flavour profile from a high-resistance vape, you may find the taste is too strong when using a low resistance vape device. Finding that sweet spot between a taste you enjoy and one that's not too strong is key, especially for keen cloud chasers who are going to be inhaling large amounts of vapour. Fruity flavours such as grape and cherry or refreshing cola are a great choice for vapers who value the taste of their vape juice but don't want to compromise on cloud production.
At V2 Cigs, we offer the following flavours, among many others in our curated range of e-liquids:
Get the Most From Your Liquid
One of the most important things to remember when choosing your e-liquid is the VG/PG ratios and how this will affect the flavour. Juices with a higher VG level will produce larger clouds but a less intense flavour, just as high PG juices will produce stronger flavour but smaller clouds. With a higher PG liquid or with a ratio of at least 50%, you'll get a much better throat hit and flavour than a liquid which is 80% VG and 20% PG, for example. Finding the right ratio of e-liquid is the first step and will allow you to accurately adjust the settings on your device to get the results you want.
Liquids with a higher PG ratio don't vaporise as easily as liquid with a high VG ratio, which means you'll need to increase the temperature that your device heats to. With this comes its own obstacles as your device will heat up much quicker meaning it's much easier for it to overheat quickly and damage your coil. This makes cloud chasing difficult as you're unable to draw for as long before the device gets too hot. This is something as a vaper you'll need to learn how to balance, to find that flavour-to-cloud sweet spot.
Checking your device regularly is another good piece of advice we would give, as it's possible there are issues with a component, such as the coil, that may cause loss of flavour. As the coil is such a delicate part of the device which can easily be burnt out, it's important to change this regularly as a fresh coil will provide the best flavour profile. This piece of advice is especially important if you vape a lot or use a high VG liquid as you will need to change your coil weekly. If you use a high PG liquid or vape more intermittently, your device could probably last up to a month without a coil change.
Another important piece of device maintenance you can do is ensure the tank is clean - this will help you get the cleanest and strongest flavour profile from your Liquid. If you haven't cleaned your tank for a while and have used different liquids, it is likely that residue from the juices will mix and give you inaccurate flavours. The best way to clean your tank is by dismantling your device and removing the tank so that you can properly rinse it in warm water. Using a cotton bud to wipe around the inside of the tank will help you get rid of any excess residue. Once you've cleaned it you should leave it to fully dry out before reattaching to your device.
Be careful where you store your vape juice as the wrong environment can cause it to break down over time. Keeping them out of direct light and heat will help the liquids last longer and retain their full flavour. Keeping your liquids in a cupboard or drawer is a much better option than the windowsill if you want your juice to last. You should also shake the bottle of e-liquid and give it a chance to breathe a little before filling up your tank. Following these steps will give you the best chance to get a strong flavour from your juices for the best vape experience.
Adjusting your device settings may also change the strength of the flavour in your e-liquid. If you're used to vaping with a large amount of airflow, this could essentially be diluting the strength of the taste from the liquid, so reducing the amount of airflow and experimenting with other settings such as temperature could enhance the favour. Another thing you should make sure of is that you're hydrated - vaping can dehydrate you and dry out your mouth. Excessive vaping can cause vaper's tongue, which results in complete loss of taste. Taking a break from your vape and rehydrating should help get rid of vaper's tongue and ensure you can enjoy the full flavour of your e-liquid.
E-Liquids From V2 Cigs
At V2 Cigs, we only stock the best, high-quality e-liquids to ensure you always get the best vape flavour possible. We also have a large range of juice to choose from to prevent flavour fatigue and make sure you have plenty of options to experiment with. Whether you're a beginner or an experienced user, we like to think we have something for everyone, at every stage of their vaping journey. Even for those who have just quit smoking and are looking for an e-liquid with a flavour that resembles the taste of cigarettes, we have tobacco flavoured options too.
Our stock doesn't stop there either, we also have a range of devices to accommodate users of different experience levels. Whether you're after a beginner kit or a vape mod with a lot of customisation options, we've got you covered. We also have vape pods that are discreet and compact making them perfect for using on the go. Our diverse range means that you can have a vape device and e-liquid for almost every occasion - why just settle for one?
Whether you're just getting started or are a seasoned vaper who is looking to get more from their vape juice to enhance their vape experience, you can get in touch and ask us any questions you have. Simply call us on +44 (0)1733 555 555 or email us at team@buyv2cigs.co.uk and send us your queries. We also have some great information about different aspects of vaping on our blog, which may answer any questions you have, or teach you something new! At V2 Cigs we like to be close to our customers and always love to hear what you think, so why not leave a review? - they can also help other customers when they're searching for new products.