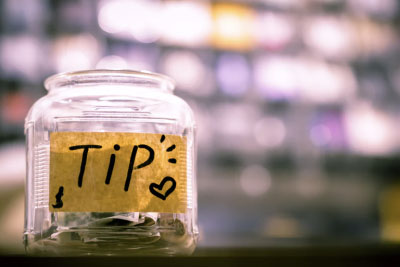 Thought vaping was more expensive than smoking? That's where you might be wrong. We give you the breakdown cost of vaping e-cigarettes so you can make your own mind up. There must a reason why over three million Brits have called quits on cigarettes and are now vaping.
How much money does it cost to start vaping?
If you're still sitting on the fence as to whether you're going to stop smoking and start vaping, worried that vaping is more expensive than smoking, then you may be in for a shock.
Compared to the fairly finite range of branded cigarettes available to you at your local shop, the variety of devices and accessories available to vapers can be overwhelming. The 3 main vaporizer devices that you may come across are; cigalikes, vape pens and box mods. You may well have friends that you see frequently vaping away on complicated looking devices however in the first instance we would always recommend keeping it simple. This will prove to be the most affordable way to start vaping and forms a great introduction for you and your body to become accustomed to the way of the vape.
Commonly regarded, as one of the best introductory kits on the market is Vapour2's Starter Pack. At a cost of £19.99, your kit will come complete with everything you need to start vaping including; a standard re-chargeable automatic e-cig battery, your choice of up to 6 different flavoured e-liquid cartridges, and a USB charger to recharge your e-cig when it needs it. With each e liquid cartridge comparable to almost 20 cigarettes this starter pack will provide you with the equivalent of over 100 cigarettes for under £20. Sounds like we're already winning, doesn't it?
How You Can Make A Bigger Saving
If you're satisfied with your vaping experience and have found a flavour you've fallen in love with why not bulk buy your cartridges and save even more money? Packs of 80 Vapour2 Classic Cartridges (the equivalent of almost 1600 cigarettes) will cost £128.95 compared to the cost of a pack of 5 cartridges that will cost £10.75.
There are, of course, more expensive devices that you might like to invest in later down the line, but it's important to get your vaping feet and learn about what works for you.
How much money will I actually save?
Depending on your habit you'll be used to spending £10 on a deck of cigarettes every few days. If you smoke a pack of 20 every day, you're likely to spend in excess of £3,500 every year. Smoke 10 a day and you'll be spending just under £2000. Sounds like a lot of money doesn't it?
The aforementioned cost of vaping means that you could save almost two-thirds of the money you would have typically spent on tobacco cigarettes. We'll just help you pick your jaw up from the floor, shall we?
Set Goals: Save Money And Stay Smoke-Free
Now that you've seen how much money you can save by vaping, why not set some goals to help you stay smoke-free? With potentially thousands of pounds to play with at the end of the year, start squirrelling the money that you would have otherwise have spent on cigarettes and do something special. Holiday in the aldives? Yes, please!