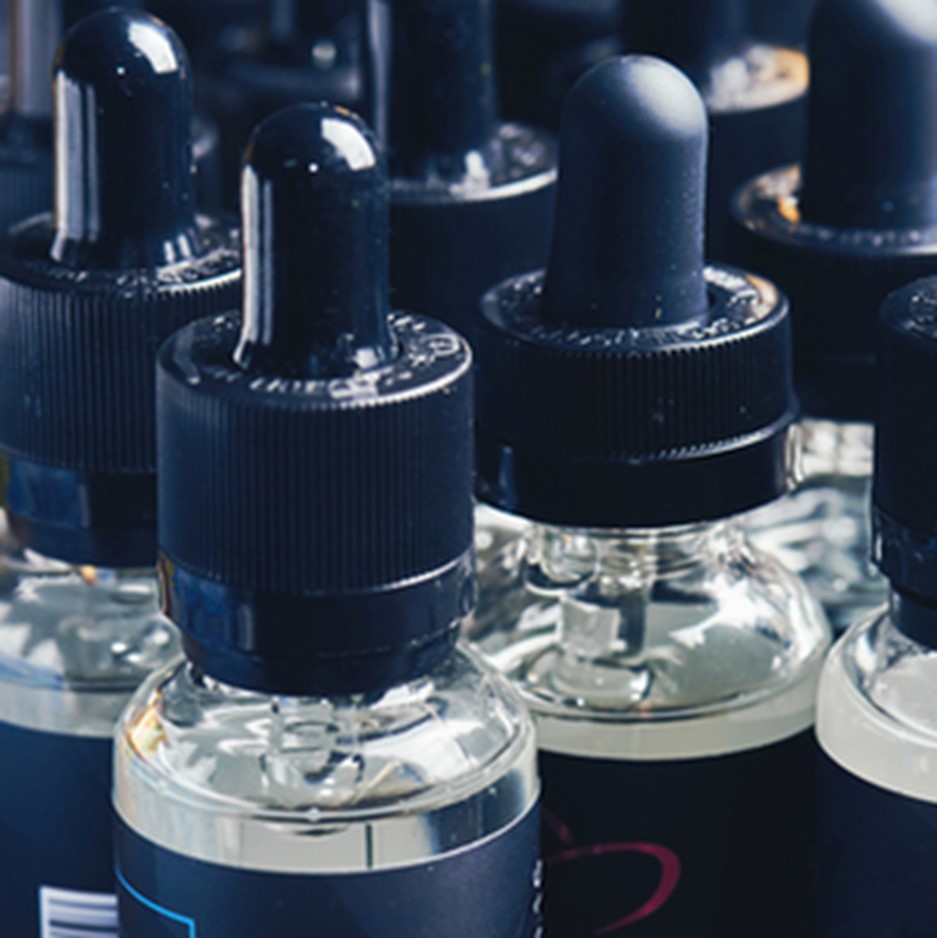 There's a great deal of interest in going organic these days. We're sure this idea isn't new to you, because so many Britons are already very much into buying organic. Last year the sale of organic food and drink rose another 6% in the UK, to reach a new milestone of £2.2bn in sales. That's a record, and it is likely to keep trending in this way judging by the enthusiasm toward organic products. That's why it also isn't a surprise to hear more and more about organic e-liquid.
When people ask us about organic e-liquid, the first thing they usually want to know is what makes it organic in the first place. True, you do consume e-liquid, but you don't actually eat it or drink it, which is what most are used to when they hear the term organic. So, can e-liquid really be organic and what does that actually mean? It starts very early in differentiating from the majority of e-liquid that uses a base containing propylene glycol (PG), and those that use one only containing vegetable glycerin (VG). PG is synthetic, so by definition it can't be an organic product anyway.
It's important to remember that just because PG is synthetic, that doesn't mean it's dangerous. You probably already have used a product with PG, as it is in found in makeup, shampoo, topical medical products, baby wipes and even asthma inhalers. That being said, it still could never be organic. VG can be, as it is sourced from vegetables. Obviously those can be organic, if grown under the proper conditions and receive that certification. So in that case, if you're vaping with a 100% VG base, your e-liquid definitely can be organic. The question we are left with is: should it matter?
Should Organic Matter To You?
This question is a lot harder to answer, because there are so many personal elements involved. It's actually more of a 2-pronged question, because really what you need to understand is if you need PG in your life. There are instances when vaping VG only e-liquid makes sense, but that's not a foregone conclusion for the majority of vapers. If you have an allergy to PG, then it's a no brainer that VG-only is your best option. If you don't, then it's a choice of experience.
If you're really into creating huge clouds of vapour, then VG-only e-liquid could work for you. However, having PG in your e-liquid typically will get you a better throat hit and often it will allow for flavours to shine through better than VG-only. This is why a majority of vapers will opt for a mix of PG and VG, to get the best of both worlds in a way. If you've decided VG-only is for you, rest assured there are some great options. The VSAVI 100% VG e-liquid is organic and of a very high quality. It's why we offer it for purchase on our site.
So if you've answered the first question by saying that yes, you want to opt for VG, then the organic question is next. In that case, there really isn't a reason to not purchase organic e-liquid. We know there is premium quality e-liquid that is organic, like VSAVI, so you won't be losing on quality. If anything, you'll be gaining by purchasing a product that has been produced 100% organically.
However, if you like what you're vaping already, and it has PG in it, there isn't really a reason to change simply for organic. In the case of e-liquid, it's a plus but not the defining reason for which e-liquid to choose. Always purchase a top-quality e-liquid that you enjoy and use. The entire point of vaping is to give you a viable alternative that you like, so don't weigh yourself down with the organic thing if you weren't already heading in the direction of VG-only. If you have any other questions before making an e-liquid purchase, feel free to reach out to our customer service and we'll be happy to help!