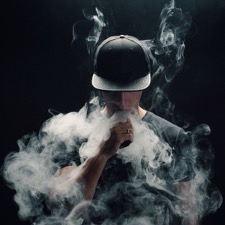 One of the great things about vaping is that you can adapt it to suit your personal style, preference and needs really easily! Whether you're a brand new vaper or an experienced hobbyist, it's easy to vape in a way that is genuinely satisfying to you. Vaping is something that many vapers and ex-smokers actively enjoy, rather than something they do just to sate their nicotine cravings, as is often the case with other nicotine replacement products like gum or nicotine patches. With so many e-liquid flavours and formulas, as well as the sheer number of different vape devices and accessories available on the market, we're very confident when we say that there is a vape there for everyone!
When it comes to vaping styles, there are two main kinds - Mouth-To-Lung (MTL), and Direct-To-Lung (DTL). MTL vaping tends to be most popular with new vapers and those using vaping to help them quit smoking, as it is the most similar style to cigarette smoking.
Mouth to Lung and Direct to Lung Vaping Styles
Mouth to lung vaping, the vaping style that is very similar to that of smoking, which is why ex-smokers and fresh vapers who are not used to the direct inhalation involved in DTL vaping tend to prefer vaping mouth-to-lung. MTL vaping also offers vapers the distinctive "throat hit" that will be familiar to any ex-smoker. This is a slightly rough, tingling sensation that many smokers enjoy in the back of the throat. However, when used with some types of e-liquid, or when vaped directly into the lungs, it can become too painful for others.
Direct-to-lung vaping is a little bit more complex than mouth-to-lung, which is why it tends to be popular with more experienced vapers. When you vape direct-to-lung, you take the vapour directly into the lungs, without holding it in the mouth. DTL vaping is considered by seasoned vapers to be more satisfying, as the vapour is going directly to the lungs meaning more e-liquid is consumed per puff. You also get a more intense nicotine rush when vaping DTL, and the "throat hit" sensation is far more intense, which is why low and 0% nicotine e-liquids are recommended for vaping DTL.
Best Mouth-to-Lung Vape Tanks
To help you get the very most out of your vape experience, you need to make sure you're using the right products for your personal vape style. When it comes to Mouth to Lung vaping, the vape tank you use is very important to your overall experience. The tank of your vape is the chamber where the e-liquid is stored and then heated by the vape coil.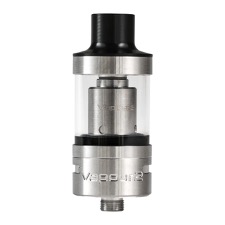 The Innokin Zlide Tank is a simple and classic design which is made with MTL and new vapers in mind. With both MTL and DTL capabilities, the Innokin Zlide tank is compatible with the Innokin Plexus and Innokin Zenith range, as well as the TRINITY Vaporiser kit from V2. In line with TPD regulations, the Zlide tanks have a max capacity of 2ml of e-liquid, and are only 22mm in diameter for a smart, sleek look that doesn't take up too much space or weigh you down. The pyrex glass tank itself is removable, allowing you to clean or replace it easily when you need to, as well as providing easy access to replace coil heads when you need to. The kit comes with one 0.48Ω (ohm) Plex 3D coil for sub-ohm and direct to lung vaping, as well as a 1.6Ω (ohm) coil that is perfect for mouth-to-lung vapers!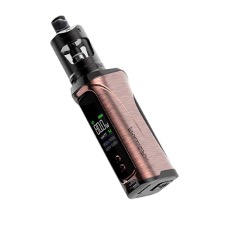 With this kit you'll get:
The Innokin Zlide tank
One 0.48Ω Plex 3D coil, which comes pre-installed
One 1.6Ω coil which you can replace as and when you want to
One spare mouthpiece
A pack of spare O-rings and seals
An in-depth user guide to get you started.
This tank is great for upgrading your existing gear, and adding new capabilities to your current vape. However, if you're looking for a new vape device, or are starting your vape journey for the first time, there are plenty of devices that come with vape tanks that are perfectly optimised for a great Mouth-to-Lung vape.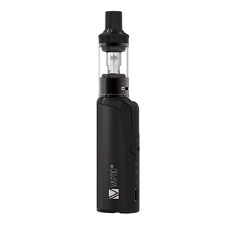 The Vaptio Cosmo Vape Kit, for example, has a vape tank comes fully loaded with two coils, one 1.6Ω for MTL vaping and one 0.7Ω, perfect for sub-ohming. This device is great for new vapers, as it is sleek, compact and easy to use, without having too many screens, setting or features to overwhelm less experienced users. With three pre-set power levels and a hefty 1500mAh battery, this vape is perfect for mouth-to-lung vapers. It also comes with an adjustable airflow mechanism, which allows you to switch between vaping styles quickly and easily, so is great for vapers who want to try something new, or simply prefer to have the choice between vaping MTL or DTL at their fingertips!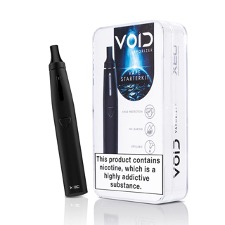 Another device popular with beginners and advanced vapers is the XEO Void, and it's easy to see why! This is one of the most versatile and stylish devices on the market today, with great power behind it, an exciting range of colours and both MTL and DTL capabilities. While it has excellent power, features and engineering behind it, the XEO Void also very neat and sleek, as it is a vape pen style device, making it perfectly portable, wherever and whenever you need it! The XEO Void comes with two coils - one 0.6Ω and one 1.0Ω, for a balanced, versatile vape experience every time.
Of course, if this all this talk of battery power, coils, tanks and ohms sounds a bit intimidating, don't worry! There are also a lot of mouth-to-lung vapes with tanks and batteries that are completely integrated with the casing, so you don't have to pick out any extra parts or finding the best mouth-to-lung tank for yourself!
What you Need to Know Before Mouth-to-Lung Vaping
You should make sure you have a compatible system when you vape mouth to lung. The majority of beginner devices and vape pens will already be optimised for this style of vaping, but if you have a more advanced vape device like a box mod, you'll need to make sure you have certain settings in place. For a great MTL experience, you should make sure that your vape is operating at a lower wattage, preferably below 20 watts. You should also use a higher resistance coil, normally of about 1.2 ohms or higher for the best mouth-to-lung vape. If you're not quite sure about the resistance of your vape coils, check out our guide to vape coils here.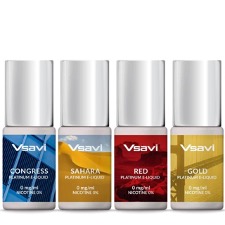 For the best possible experience when you're using a mouth-to-lung vape, you also want to make sure you're using the best e-liquids for the job! As MTL vaping is similar to cigarette smoking, you'll want to choose an e-liquid that emulates this. There are lots of authentic tobacco flavours available for a truly realistic experience, but of course, the flavour you choose is completely up to you! However, you should make sure that you're using an e-liquid with the right concentration of PG and VG. PG, or Propylene Glycol, is the substance in your vape that carried your flavourings and nicotine, but also creates the characteristic "throat hit" sensation that most smokers will be very familiar with. Stronger PG formulas will have a stronger throat hit, as will high-nicotine e-liquids, so if that's an important part of your vaping experience, a high PG liquid might be the best choice for you. Of course, if you're a new vaper and not sure what the right kind of e-liquid is for you, start out with a 50/50 PG/VG mix, or something close to it, for a balanced experience.
Mouth to lung vaping also tends to give you a more intense nicotine rush, making it easier to sate nicotine cravings for new vapers or vapers using their e-cigarettes to quit smoking, which is another reason this vaping style is so popular among new and beginner vapers. High-nicotine e-liquids are great for mouth-to-lung vaping, as they further enhance the "throat hit" sensation caused by the PG in your e-liquid formula. However, as MTL vaping is so effective at delivering nicotine to the body, you should be careful not to choose a concentration that is too high. If you try mouth to lung vaping and find you're feeling unwell, dizzy or faint afterwards, you should stop vaping that e-liquid and try one with a slightly lower concentration. The great thing about vaping, and vaping mouth to lung, in particular, is that it is easy to reduce your nicotine intake by simply switching to a less concentrated e-liquid, rather than having to cut down on how much you vape, as is the case with traditional tobacco cigarettes.
To find out more about different vaping styles, find the best mouth-to-lung vape tank for you or to take your first step into the world of vaping, please feel free to get in touch with our experienced support team who will be able to advise you on lots of different questions and concerns. Or, simply take a look at the fantastic range of products on our website!