There are so many different options available to smokers looking to kick their habit, and vaping is one that has really come into its own in the last few years. Smoking is, as we all know, incredibly detrimental to your health, as well as the heath of those around you through passive smoking, and around 7 in 10 current smokers report wanting to quit, so there's certainly plenty of demand foreffective quitting aids.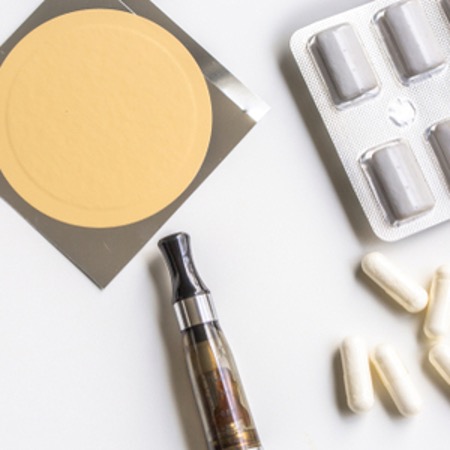 Traditional nicotine replacement therapies like nicotine gum, patches, lozenges have all been used in the past to help smokers quit by providing a dose of nicotine to reduce withdrawal symptoms. In recent years, vaping and e-cigarettes have joined the roster as an incredibly effective method to help you quit smoking. In a recent study of 900 smokers trying to quit, 9.9% of those using products like nicotine patches and gum were smoke-free in one year, while those who used e-cigarettes to help them kick their habit were almost twice as likely to quit - 18% of participants using vaping were completely smoke-free at the end of the study.

E-cigarettes are not completely without risk, however, and are considered to have more potential for harm than traditional nicotine replacements, however, experts estimate that vaping is at least 95% less harmful than smoking cigarettes, and its effectiveness in helping smokers quit for good speaks for itself
Why is Vaping Better than Other Nicotine Replacement Therapies?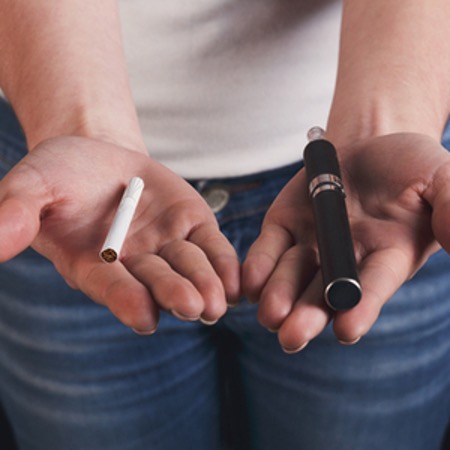 Vaping is almost twice as effective as other nicotine replacement therapies as it not only helps you curb your nicotine cravings and withdrawal symptoms, but also to help you manage the physical cravings that are formed over the course of a long-term smoking habit. Simply having something to do with your hands can make a huge difference when it comes to helping you stay away from cigarettes, which is a need that e-cigarettes fulfil very effectively when compared to other nicotine replacements like gum, patches or lozenges. Vaping also gives you the same "throat hit" sensation that many smokers will be familiar with. This rough feeling at the back of the throat can be increased with a higher-nicotine or higher-PG e-liquid formula, or decreased if it's a bit too much by reducing the amount of nicotine or the PG concentration of your vape juice.

Vaping also allows you to closely manage your nicotine intake, which many other nicotine replacement therapies do not. Most e-liquids are available in a variety of different nicotine strengths, while patches, sprays and other alternatives are only available in the standard dosage. The Vapour2 range of Platinum e-liquids comes in 0%, 0.6%, 1.2% and 1.8% nicotine strengths, so whether you're a heavy smoker looking to switch to vaping full time, or a mixed user looking to decrease your cigarette consumption, there is an e-liquid that will suit your needs perfectly.
What is the Best E-Cigarette to Quit Smoking?
With the e-cigarette market becoming more and more competitive every day, it can be hard to find a vape that is simple to use, gives you a quality vape experience and is affordable for the beginner vaper. Many smokers like to start with a "cig-a-like" device, which is a vape that has been designed to emulate the experience of smoking cigarettes as much as possible. For new E cigarette users, these kind of devices are a great option as they mean very little disruption to your daily routine and leave you satisfied after every puff.
Starter Kits
E-cigarette starter kits are a great way to buy your first vape, as it saves you a whole lot of time, effort and money. In most starter kits, and particularly for beginner devices, you'll get your e-cigarette device, as well as a small selection of compatible e-liquids or cartridges to put your own vape juice in. You'll also get a charger for your vape and any other accessories you need to start vapingstraight away!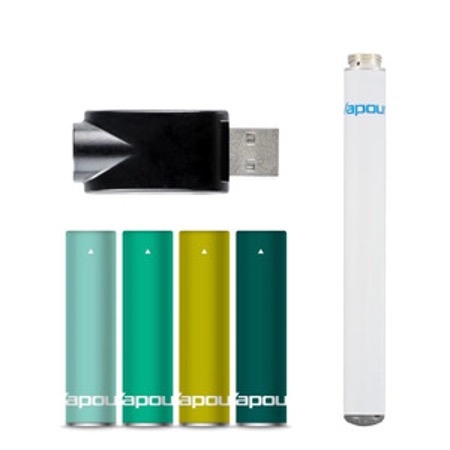 One of our favourite kits for beginners looking to quit smoking with e-cigarettes is the Vapour2 Classic Starter Kit, which is a really effective "cig-a-like" device. It's incredibly small, discreet and lightweight, and the coloured e-liquid capsules that simply screw on and off really help make this device look and feel as similar to a tobacco cigarette as possible! This kit also comes with up to four Vapour2 platinum e-liquid cartridges, pre-filled for your convenience. You can choose from four exciting and delicious flavour profiles along with your starter device - Tobacco (which comes with 4 cartridges), Menthol (4 cartridges), Sweet (3 cartridges) or Fruity (3 cartridges), so whether you're after an authentic selection of toasted tobacco flavours or looking for something to satisfy your sweet tooth, the Vapour2 range has something for everyone! Despite its small size, the Vapour2 Classic e-cig is also surprisingly powerful. Available with either button-activated firing (where you press to activate the vape), or automatic firing (where the device is activated when you inhale), the standard battery will last you around 200 puffs before you need to recharge.
For beginners looking to invest a bit more to start with, a device like the XEO VOID is a great option. This is a little heavier than the Vapour2 range, and doesn't have the same "cig-a-like" appearance, but its compact casing and stylish appearance give it an appeal all of its own. With a high-performance 1500mAh battery, this device is durable long-lasting and comes in a wide variety of stylish colourways. Perfect for a beginner who'll want to upgrade their vape in the future, this device lets you use your own e-liquid, so you're not restricted by compatible cartridges like some other entry-level devices. A great investment for smokers looking to quit, the XEO VOID is powerful and smart, while also being surprisingly beginner-friendly and simple to use.
E-cigarettes can be a fantastic aid to help you quit smoking. To find out more, take a look at our range of starter kits or get in touch with our experienced customer service team who will be able to assist you in choosing the perfect vape to help you become smoke-free for good!