Vapers can now get cheaper Life Insurance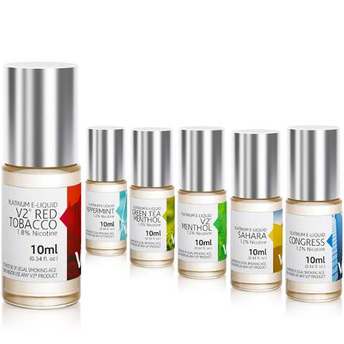 There has been a lot of debate in the insurance industry about whether or not e cigarette smokers are 'real' smokers or not. We all know that smoking is bad for your health, that isn't in debate, but there is still a lot of uncertainty about how good e-cigarettes are when compared to traditional cigarettes.
When it comes to insurance, insurers are always cautious of anything that affects someone's health. Smoking is a big deal when it comes to insurance. You could be fit as a fiddle, but if you smoke, insurers will automatically increase your premiums (often around double the amount).

Cheaper insurance premiums for e-cig users
One insurer has made big strides in changing the way vaping and e-cigs are viewed when it comes to insurance. They see that e-cigarettes do not contain all the rubbish that you get with traditional tobacco products, and are a much healthier option, as far as current research suggests.
The appeal for fair premiums for e-cig users is certainly going in the right direction, and it is now possible to arrange Life Insurance (and critical illness cover) at very near to non-smoker rates!
What is a smoker?
Most insurers class someone as a smoker if they have used any of the following products, in the last 12 months:
Pipe tobacco
Cigarettes
E-Cigarettes
Cigars
Nicotine gum and patches
Tobacco use for cannabis smoking
Snuff or chewing tobacco
What about e-cigs?
Many insurers still class vapers, who are using nicotine based e-cigarettes, as smokers. There is the belief that the use of any nicotine, makes you more likely to progress towards using tobacco based products.
But, there are some forward-thinking insurers who are looking to step away from this view.
The price difference
Insurance premiums are calculated by a number of factors including your age, smoker status, BMI, health, family medical history, occupation, hobbies and travel. It's not possible to give a one price fits all answer, so here is a basic example to show you the difference.
A 32 year old office administrator looking for £150,000 Life Insurance or Critical Illness Cover, over 25 years, could access the following premiums:
| | | |
| --- | --- | --- |
| Insurance | E-cig Rates | Smoker Rates |
| Life Insurance | £8.74pm | £13.92pm |
| Life Insurance and Critical Illness Cover | £42.32pm | £69.82pm |
The saving that vapers could make by switching to a policy that classes them as a non-smoker (or close to), can be huge. *
What can you do to protect your dependents?
V2Cigs have recently partnered with Cura Special Risks Bureau* who specialise in providing life cover for e-cigarette users. You can request a quote from them here: https://v2cigs.providercomparison.co.uk/
*Please note that other factors are taken into account such as age, heath and lifestyle so before cancelling any existing cover you should discuss with an adviser first.
Special Risks Bureau is a trading style of Cura Financial Services Ltd, which is authorised and regulated by the Financial Conduct Authority.