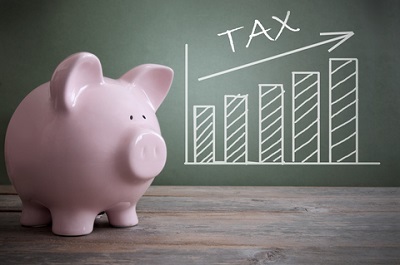 Switching to vaping can be a fantastic way to save money - just check out our savings comparison chart for an idea of how using V2 products could save you up to £2000 a year. However, when your wishlist gets a little too long and the postman is ringing your doorbell just a little too often with new vaping goodies those savings can start to diminish!
To help you enjoy vaping without breaking the bank, today we're going to share a few ways you can keep your e-cigarette experience budget-friendly.
Save by Switching
First of all, making the change to vaping is already saving you plenty of money. As we referenced above, depending on your previous and current habits it's possible to save up to £2000 a year. Click on the link we posted above to find out exactly how much you can save by switching to V2 products.
There's an App for That
Earlier this year we blogged about our favourite vaping apps and using them in your daily life is a great way to save money. A spending log will keep your budget under control, a savings calculator will help you track how much you've saved and there are even apps out there that alert you to sales and discounts, so you can always bag yourself a bargain.
Battery Care
We all want our equipment to perform well and last as long as possible, so make sure you're keeping your battery in tip top condition so it won't need to be replaced frequently. The most important tip for battery care is to remove it when filling your tank with e-liquid; any stray drops of e-liquid that might leak into the battery if you accidentally overfill the tank can have a detrimental effect and shorten your battery's life span.
Shop the Sales
We like to treat our customers to sales throughout the year, so it pays to keep an eye on your favourite products on our website and snap them up when they're on offer. If you spot your favourite e-liquid in the sale, why not pick up a couple of extra bottles to add to your stash so you're never caught short? It can also work out more cost-effective to purchase your e-liquids in bulk so do consider purchasing sample packs instead of individual bottles if it works out cheaper for you.
Sign up to Vaping Good News
Are you signed up to our monthly newsletter? If not, head onto our home page to sign up today. You'll receive an email newsletter packed full of all the latest vaping news, tips and V2 product information, so it's a great read if you want to stay up to date with the world of vaping. We also run a referral scheme, so if you refer a friend to Vaping Good News you'll receive a handy discount code you can use on V2 merchandise.
Become a V2 Cigs UK Affiliate
Join the V2Cigs UK affiliate program. You will get a link that you can share with your friends and colleagues. If they order using your link you will earn commission on each sale.
*
So there you have it, six simple ways you can save money with vaping. We hope some of these tips are helpful to you and we'd love to hear if you have budget-friendly tips of your own, so do get in touch on Facebook or Twitter.