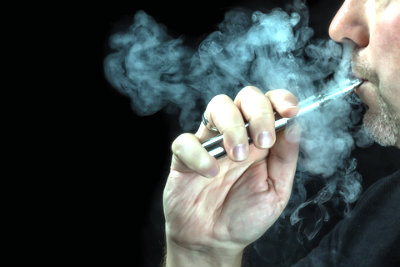 June was a big month for the vaping community, with the introduction of the TPD giving us all a new set of regulations to get used to. We've made all the relevant adjustments and have had some really interesting, thought-provoking discussions with you on social media about the TPD and how it's going to impact the way you vape.
House of Lords Vape Vote
In a similar vein, the big story of the month was the #LordsVapeVote, which saw thousands of vapers and brands (over 50,000, in fact!) sign a petition to overturn Article 20 of the TPD. Unfortunately the motion wasn't to be discussed in the House of Lords but the power of the vaping community was felt throughout the country.
So what else have we all been talking about this month? Here are a few of June's biggest vaping stories:
- Vapers shared their stories about what being a vaper means to them
- Vaper Expo UK announced that it will be returning to the Birmingham NEC this October
- Doctors slammed a study that linked e-cigarettes to teenage smoking
- Academics at the University of Buffalo call for a rethink in the way America is dealing with electronic cigarettes
We had some big news of our own as well, with our redesigned site coming with a brand new blog that features weekly posts about all things vaping. This month's entries included:
- A new look for V2 Cigs , where we discussed all the changes made in our redesign
- Politics and activism in the vaping community , where we discussed the recent rise of activism amongst vapers
- Five YouTube channels all vapers should subscribe to , where we shared our top five vaping channels on YouTube
So what do we have planned for next month? We can't share all of our secrets but stay tuned to find out all about the UK's best vaping communities, as well as our top tips to get the most out of your e-liquid.
To keep the conversation going, don't forget to stop by and say hi on Facebook or Twitter.