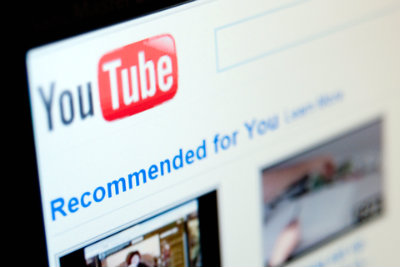 One of the things we love most about the vaping community is seeing how creative you all are when it comes to creating vaping-themed content. Whether it's on social media, blogs or YouTube, we love reading your reviews and hearing what you think about developments in the world of vaping. To celebrate one of the mediums that spawns particularly creative content, today we want to share five international YouTube channels that we think all vapers should subscribe to:
With videos that range from product reviews to tips and tricks to get the most out of your vaping, Candi McCann's channel is regularly updated with fresh content. It's her vlogs that we love the most though!
2. GrimmGreen
Ask anyone in the vaping community for their top YouTubers and GrimmGreen will feature on every list. An early adopter of vaping, Nick is extremely knowledgeable and creates engaging videos that are accessible to every vaper, whether you're a veteran or just starting out. Plus, his weekly vlogs are a great way to find out what's happening in the world of vaping.
3. VapinGreek
VapinGreek's #smokefreeradio videos are a fantastic way to digest all the latest vaping news in one go. Plus, they're uploaded once a week so you won't find your subscriber box overflowing with videos to catch up on.
One of the most consistent uploaders on our list, IndoorSmokers always has something new to watch when you're in the mood to kick back and enjoy a vaping video. We particularly enjoy his vapemail videos - even if they do have us green with envy!
5. Vape Capitol
Aiming to 'bring the stories of the vape world directly to you', Vape Capitol share everything from product reviews to videos on vaping tricks. Where they were shine, though, is in their live broadcasts and round ups from vaping competitions across the US.
That's all for today guys - we hope you have fun losing hours to the vaping side of YouTube! We'll be featuring a list of our favourite UK vape channels soon, so don't forget to tweet your recommendations to @v2cigsuk.