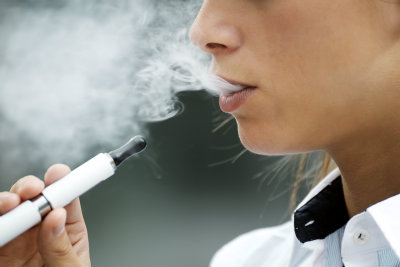 In 2016, the politics and activism surrounding vaping have come to the forefront of the community in a way they never have before. Brands, bloggers and consumers are using their voice to educate and inform the public about the potential benefits of vaping, and with the EU referendum on the horizon, politics and vaping have never been more entwined.
Just like any new product that makes waves in the industry and has the potential to upset the norm, vaping has been attracting headlines since its inception - unfortunately, not only because of the unparalleled health benefits it offers.
When it comes to educating the public, some of the most important tools the vaping community has in its arsenal are the numerous reports, studies and endorsements from leading medical experts who all agree that vaping is, without doubt, an incredible thing that could save millions and millions of lives. Just this year we've seen BBC documentaries, senior politicians and the Royal College of Physicians all come out in favour of vaping. It's not only household names who are engaging in vaping activism, however, it's members of the vaping community who are really making the wheels turn.
The biggest example of community activism is, of course, the vaping petition that was created in the lead up to the TPD, requesting that the House of Lords back Lord Callanan's motion to scale back e-cigarette regulations. At the time of writing the petition has over 50,000 signatures and is growing every day.
It's always heartening to see those in a prominent position use their platform to spread awareness and do good, and the vaping community is full of brands, influencers and consumers who are doing their best to engage in important conversations and bring major issues to the public consciousness. One such example is John Summers, who runs the GlosVaper blog. He blogs extensively about vaping activism and legislation and has documented his correspondence with local MPs about the issues surrounding vaping.
It's not only the UK that's getting involved either! NOT Blowing Smoke are a US-based vaping advocacy agency who work to refute incorrect claims in the media; the same team are also behind the No More Casualties campaign. In the world of film-making, both A Billion Lives and Vape Wave are international productions that have 2016 release dates and aim to highlight the life-changing impact vaping can have.