There is an awful lot of information out there about the safety of vaping, the health risks of cigarette smoking and ways to help you quit. With the vast majority of those looking to quit smoking doing so for health reasons, it's clear that health and safety are important to our customers. One of the biggest questions we get is about the safety of vaping - is it better for you than smoking?
The answer is clear - yes! In a study by Public Health England, it was found that vaping is 95% safer for your health than smoking, making it an excellent method to use to quit. Of course, vaping is not without its own complications and health risks, but it is clear that vaping is better for you than smoking.
Health Risks of Smoking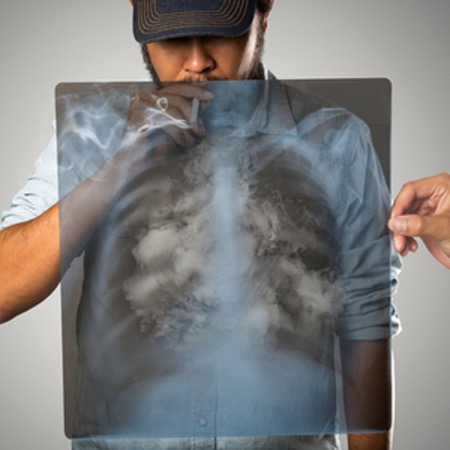 The health risks of smoking have been documented for a long time. Since as early as the 1920s, there have been anti-smoking campaigns designed to help people quit and improve their overall health. In the 1950s, scientists first recognised the now clear relationship between smoking and several different cancers, leading to an overall decline in the developed world. However, it wasn't until the 1980s when widespread political and legal action started to change the way the tobacco industry worked in a major way. Since then, tobacco companies have been put under increasingly strict regulations, including bans on advertising, restrictions on branding and packaging, high taxation and age restrictions on tobacco products, all in an effort to reduce the number of people smoking on a regular basis. The most recent of these changes was the European ban on menthol cigarettes, which were considered to be a "gateway" cigarette that appealed primarily to young people.
As well as being connected to several different cancers, including lung, mouth and throat cancer, smoking traditional tobacco cigarettes also raises your risk of heart disease, COPD, lung diseases, stroke, diabetes and immune system problems, among many other health problems. As well as damaging your mouth, throat and respiratory system, the risks of smoking can be transferred all over your body, including to the bladder, bowels, kidneys, liver, stomach, reproductive system and circulatory system.
As well as the many risks of smoking to you, there are considerable risks to others around you by way of passive smoking. Passive smoking is when others breathe in the smoke from the tip of your cigarette, or that you have breathed out. Babies and children, in particular, are vulnerable to the effects of secondhand smoke, and are more likely to develop chest infections, persistent coughing, ear infections, and meningitis, among other conditions. Even in adults, the effects of passive smoking can raise their risk of cancers and conditions associated with smoking. While vaping does involve the inhale and exhale of vapour, there is no evidence to show that secondhand vaping is harmful and that breathing in the vapour is detrimental to the health of others.
How Vaping Can Help You Quit
Vaping is a fantastic method to help you quit smoking as it delivers nicotine in a way you and your body is familiar with. Effective nicotine delivery through the vapour of your e-liquid is a similar sensation to that of smoking, and vaping also disrupts your regular routines and habits as little as possible, making the transition to becoming smoke-free as seamless as possible.
Studies show that those who vape as a way to help quit smoking have an 18% success rate, compared to around 10% of those who try to quit smoking with other methods, such as nicotine patches, gum and lozenges. While these traditional nicotine replacement therapies are generally considered to be safer than vaping, you're also more likely to quit for good with e-cigarettes, so it's totally up to personal preference which method you use to quit.
One of the major advantages of vaping over other nicotine replacement therapies is that it feels very similar to smoking, making it easier to adjust to life without cigarettes. Long-term smokers will be familiar with not just the nicotine cravings that make you want to light up, but also the physical sensations that become ingrained after many years of regular habit. This includes the feeling of having something to do with your hands, the sensation of inhaling vapour and the physical movement of lifting your hand to your mouth. For many long-time smokers, smoking is also a highly social activity, which is something many miss when they are trying to quit. Vaping allows you to continue your regular routines and socialise with friends without the same risks to your health.
Health Risks of Vaping
A 2015 Public Health England Report found that "While vaping may not be 100% safe, most of the chemicals causing smoking-related disease are absent and the chemicals which are present pose limited danger."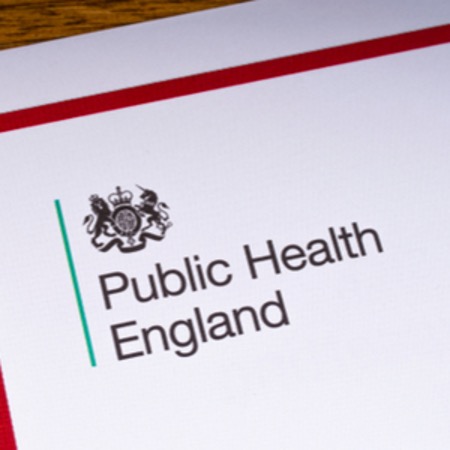 Through the UK Yellow Card Report system, which allows doctors and medical professionals to report things they believe may cause health problems, 200 reports were made in connection to vaping from 2014 to 2019. This included reports of severe health issues like epilepsy, miscarriage, pneumonia and heart disease, but also reports of minor issues like headaches, sneezing and coughs. The widely publicised lung disease outbreak in the US which was believed to be connected to vaping, though Public Health England believes that this outbreak was due to a bad batch of e-liquid and the prevalence of non-approved substances in some US e-liquids.
Smoking kills nearly 80,000 people in the UK every year, so while it is important to say that vaping doesn't come without health risks of its own, the evidence is clear - switching is much better for your health than continuing to smoke.
To find out more about how vaping can help you quit smoking, or to get started, check out the wide range of beginner vapes we offer at V2, or speak to our team of vaping experts by phone or live chat, who can help you choose the perfect starter vape for you.