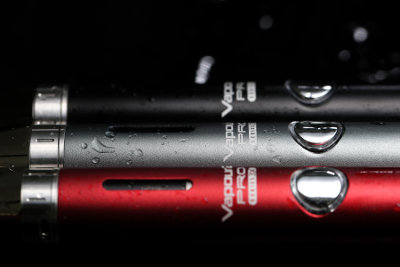 A Customer Story About Changing From Smoking To Vaping With Vapour2 Pro Series 3X
My partner keeps suggesting I write a blog about my experience to help others. I believe these devices can save lives and the Vapour2 Pro 3X could be the first step in quitting smoking for many people.

I have spent months trawling the vape sites in search of information that would make the transition as smooth as possible. The switch to vaping can be expensive and frustrating and I have spent a far bit with V2 over the last year so getting it right in the beginning will encourage far more commitment to quitting long term.
I have brought 2 other devices while my Pro 3 X has been out of action and although they work with the higher VG they do not mimic the smoking sensations quite like the Pro 3 X.

The Pro 3 X is so aesthetically pleasing, lovely to hold and lightweight. It is also inconspicuous, solid construction, easy fill, adjustable output and the most important an adjustable airflow, lacking on many devices.
Does not leak and if it did I have a few simple tips to remedy this too:
Over filling, over tightening and excess liquid around the seals, left over from previous fills can often cause leaks to occur.
Vapour2 Comment. Steve comments regarding leaking cartridges is spot on and these tips qualify as "Vapour2 Very Good Vaping Tips"!
It seems a Mouth to Lung (MTL) device for higher VG is not always possible as VG requires the lower ohms to vaporise the liquid.
Vapour2 Comment: Steve is referring to Vegetable Glycerine (VG) which is used as a base for E liquids. Most E Liquids are a mixture of Propylene Glycol (PG) and some VG. To make it simple the PG carries the flavour and the VG makes the vapour! Some e-liquids have a high VG to PG ratio. Others have a high PG to VG ratio.
Virtually all VG devices are sub-ohm but because of this the draw is not tight enough for an MTL user.
The V2 Pro 3 X is the only one with a 0 .9 Ohm atomiser, ( but we feel the best e-liquid cartridge is the Pro Series 3 PG/VG Cartridge ).
Vapour2 Comment. Sub-Ohm refers to the amount of electrical resistance being less than 1.0 Ohms… hence sub Ohm
These worked beautifully except that the e-liquid I have fallen in love with is 80-90% VG.
I also didn't realise most of the big name vape makers recommended coil changes every 2/3/4 weeks, so I will now be stocking up on coils.
Vapour2 Comment.Another great point – too many of our customers leave their coils in too long. This is excellent advice.
Incidentally I tried the new 1.0-ohm Ceramic E Liquid Cartridge for VG but the draw is incredibly tight so back to the .9ohm which is perfect.

Although PG holds a good taste I found the VG less harsh on the throat, nicotine content will also add to this in either PG or VG.
I found the smooth, thicker vaper more satisfying and now I have some purified water I can thin these liquids enough for my Pro 3 X.
Apparently the added few drops can help the coils last longer too.
Vapour2 Comment.Several brilliant suggestions. Adding a tiny amount of distilled water to high VG content e-liquid saves your coils and tanks! Good practise. Another "Vapour2 Very Good Vaping Tip"!
Could you possibly consider stocking a 70VG -30PG e-liquid specifically for new MTL smokers wishing to quit smoking, to be used with the .9ohm Pro 3 X?
Vapour2 Comment.Our sister-site Purest E Liquid does . And this is great suggestion for MTL smokers beginning to vape! A "Vapour2 Very Good Vaping Tip"!
I think if you coupled this with the V2 pro 3 X specifically for MTL smokers wishing to quit via vaping along with an excellent guide you will have covered a huge gap in the market.

Another point to remember which has now dawned on me… Keeping the device charged will also stop a lot of the gurgling/spitting issues I had. Ideally, just like a mobile phone, charge it daily at a convenient time.
Vapour2 Comment. A "Very Good Vaping Tip"!
When using the device to create a traditional cigarette "mtl" experience, you should gently pull the vapour into the mouth, allowing the device to produce the vapour without trying to pull it through the device.
It requires you to draw gently and let the device do its job of creating the vapour which the pro series 3 does very well. A cigarette smoker pulls to draw air in and accelerate the combustion of the tobacco.
The vapour produced by the Pro Series 3 X is incredibly satisfying and creates plenty of clouds for someone moving to vaping.
And I must say compared to the other 2 devices I have; the flavour is always incredible. Nothing else has come close