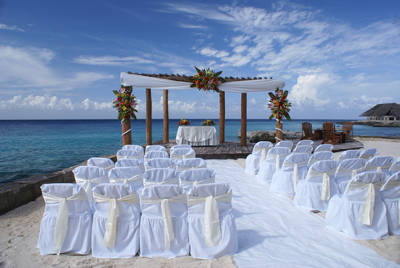 Opinion on whether it's ethical to vape at a wedding is divided as much as the seating plan between family and friends. Do you know what you can and can't do as a vaper at a wedding? Rest assured, there are a few things to consider before deciding to take your vape for the big day.
For instance, if the option is available to vape at a wedding, would you do so around guests while seated for the meal and best man's toast? Below are some rules to live by, whether legal requirements or solely considered a friendly gesture. Wedding season is in full swing, so it helps to know where you stand.
Don't: Forget Vaping Etiquette
You may have a craving for a vape, but this is when you need to have some strong willpower. Vaping during the ceremony is a big no-no. It not only can be distracting, with a distinctly strong smell from certain e-liquids but also seen as disrespectful to the moment. You'll want to avoid your large clouds of vapour getting in the collection of images taken by the photographer for instance.
It's best to vape outdoors and away from people - to be polite and considerate of others. Parents won't be too happy to see their kids surrounded by vapour, especially since they might mistake it for smoke. Don't take any chances here. Scan your surrounding for children and only vape when the coast is clear.
Vaping etiquette is important to respect others and keep positive vibes at the wedding. Remain courteous to not vape at the table when the guests are eating. To ensure you're not talked about during the event in a negative fashion, why not check with the bride and groom first to see if it's ok to vape? Be mindful of the fact that not everyone is used to vapour and there is still a lot of misinformation out there.
Do: Bring Lots of E-Liquid or Cartridges
Besides the ceremony, you'll have lots of time to vape. You probably won't notice just how much you'll be vaping. We tend to vape more when we party, so if you plan to have a great time, you probably will go through quite a lot of e-liquid or cartridges.
Bring plenty of options with you so that you won't run out! It might be a good idea to opt for a lower nicotine level than you are used to since you'll vape more than you normally would. What could make your life easier during the day is trying a nic salt e-liquid, which is as smooth and strong as a cigarette, instead of a freebase e-liquid, which will require more vaping.
Finally, it's also handy to pack different flavours to get you through the long day. Weddings sometimes drag on, so go for something sweet and light - with a fruit or dessert flavour. Remember to go for a high PG e-liquid or cartridge to reduce the size of your clouds, keeping the attention on the bride!
Do: Share Your Passion for Vaping with Guests Who are Smoking
A big crowd like at a wedding will inevitably get you some attention for vaping. People that still don't know much about vaping will probably ask you some questions. Especially the older guests. This is your time to share your love for vaping and help spread a more positive image. Share your vapour passion and what you adore about your favourite kit.
Don't: Leave Your E-Cigarette Behind
First, don't leave your e-cigarette behind at home. You may be tempted to relapse if this is the case. But if you do manage to remember your vape, don't then leave it at the wedding! It's easy to get caught up, especially if you've had a drink or two. Coming home and realizing you forgot your vaping device is frustrating.
If you don't have one already, think about picking up a hard or soft case for your e-cigarette. It'll offer protection and make it harder to leave behind.
Or even better, as we mentioned earlier, disposables are increasingly popular at weddings. Containing high nic salt content, these convenient MTL vapes last roughly a day and are often available in many different flavours. Once the e-liquid finishes, dispose of it and pick up another. No messing about with coils or e-liquids, causing a mess on your suit or dress!
Alternatively, if you want more flexibility and control over what goes in your vape, why not take a compact pod kit that fits in the pocket or handbag? Providing it's a mouth to lung device that's easy to carry and vapes small amounts of vapour, you've got a winning formula while your family or friends tie the knot.