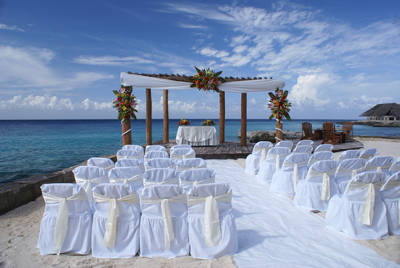 We still can't get over that spectacular royal wedding! Watching along with the rest of Great Britain, and along with a lot of others around the world, it got us thinking. What if we were at that wedding? Could we vape? Would we? You may not be invited to a royal wedding, at least anytime soon, but wedding season is in full swing. Do you know your do's and don'ts for vaping at a wedding? Here are some rules to live by.
Do: Wish the Bride and Groom Well
Feeling down about your own love life? Put that aside on this big day, you'll need to be there with a big smile and a lot of love for those you care about. Make sure you take the time to reach out to both the bride and the groom and wish them a life full of happiness together. We know, it's not vaping related, but it needed to be said.
Don't: Vape During the Wedding Ceremony
Before you're able to wish them well, you'll have your eyes fixed on the main attraction – the ceremony itself. You may have a craving for a vape, but this is when you need to have some strong willpower. Vaping during the ceremony is a big no-no. It not only can be distracting, it can be seen as disrespectful to this intimate and cherished moment that only happens once.
Do: Bring Lots of E-Liquid or Cartridges
Besides the ceremony, you'll have lots of time to vape. In fact, you probably won't notice just how much you'll be vaping. We tend to vape more when we party, so if you plan to have a great time you probably will go through quite a lot of e-liquid or cartridges. Bring a lot of with you so that you won't run out! It might be a good idea to opt for a lower nicotine level than you are used to, since you'll vape more than you normally would.
Don't: Vape Around Children
Be mindful of the fact that not everyone is used to vapour, and there is still a lot of misinformation out there. Parents won't be too happy to see their kids surrounded by vapour, especially since they might mistake it for smoke. Don't take any chances here. Scan your surrounding for children, and only vape when the coast is clear. It's part of the vaping etiquette to respect others, so keep that in mind at the wedding.
Do: Share you Passion for Vaping with Guests who are Smoking
A big crowd like a wedding will inevitably get you some attention for vaping. People that still don't know much about vaping will probably ask you some questions. Especially the older guests. This is your time to share your love for vaping and help spread a more positive image. Share your vapour passion, and even share your vapes themselves if a tobacco smoker wants to try. It'll give you good karma points, that's for sure.
Don't: Leave Your E-Cigarette Behind
This has two meanings. First, don't leave your e-cigarette or vaporizer behind at home. You may be tempted to reach for something else. But also, don't leave it at the wedding! It's easy to get caught up, especially if you've had a drink or two. Coming home and realizing you forgot your vaping device is frustrating. If you don't have one already, think about picking up a hard or soft case for your e-cigarette . It'll offer protection and make it harder to leave behind.
Weddings can be a lot of fun, and vaping goes together with fun quite naturally. If you've never been at a wedding with your vapour device, it'll be a new experience that you're sure to enjoy. Just follow the above do's and don'ts, and it'll ensure you have a great time. Dance the night away and vape too!