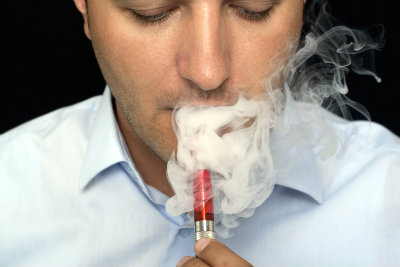 Consider a scenario, if you will. You grow up in a proper, old-fashioned British home. Dad works in a factory. Mum's a teacher. You're the 4th of 5 children. Everyone smokes. Your dad, your mum. Even 2 of your older brothers. They know the facts, but this is just how everyone grew up. At some point, relatively early in your childhood, you take up smoking too. Stealing a cigarette from mum's purse at first, and then later on splitting an entire pack with friends.
Fast-forward past adolescence and you've smoked plenty of cigarettes at this point. As far as anyone knows, you're a smoker, just like them. But you hide a secret. Whether you were tired of the rising cigarette prices or your girl got tired of your cigarette smell, at some point you think to yourself maybe you need to make a change. Thankfully, you find vaping. You make the switch entirely. You're now a "vaper" – someone who vapes. Unfortunately, not everyone is going to be thrilled to hear it.
Health Concerns
Amazingly, there will be those who insist you shouldn't vape because of health concerns. It's counterintuitive to those of us who know what vaping is, but not everyone is as informed. This is a conversation you'll want to be prepared for with facts. When you tell your parents that you've switched to vaping, give them the facts. Tell them how vaping is 95% safer than smoking, and that conclusion was reached by Public Health England . They may have heard misinformation out there propagated by those with an agenda, but the truth about vaping is that there is no cause for concern.
Technology Fears
This may not be relevant for your mates, but your parents' generation, and certainly your grandparents' generation, may be worried. When you tell them you've switched to vaping, they could tell you that they don't trust these devices. It's probably because they have some fear over things they don't know how to use. This is a good opportunity to show them how your vapour device works and why you like it so much. If they're a smoker, they may even take to vaping themselves and thank you for it.
Being An Outsider… or Not?
This is probably the most difficult aspect of becoming a vaper. You have a network of people in your life and, as a smoker, there's a good chance a lot of them smoke. You've taken smoking breaks with these co-workers. You've bonded with your cousin over a smoke after a holiday meal. These are the people that may feel you are betraying that connection. They won't have you there anymore as a smoking buddy, and they may even think that you would look down on them if they smoked.
It's not an easy situation to handle because it is a delicate one. The good thing is that you can re-assure them that even if you are now a vaper, you can still partake in those same activities with them. It's just that now you'll be vaping, and that it's what works for you. Don't push them to change because that has to come from them, but certainly answer any questions they may have.
It may be strange to think about it this way, but coming out as a vaper can be a bit awkward for some. We think of vaping as this popular movement, and it is. But there are still those who see it as a passing fad, and others that just don't understand it. The important thing is to be aware of these differences and be prepared for any scrutiny or questions your friends and family may give you. Making the switch to vapour is one of the best things you can do for yourself. For those few who may not get it, don't worry. They will, and your framing of the topic can go a long way toward speeding up this process.