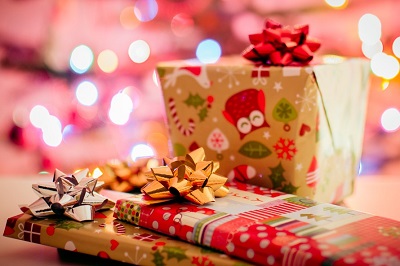 With just over one month to go until Christmas day, it's the perfect time to start thinking about gift ideas for your nearest and dearest. There's nothing better than watching somebody's face light up on Christmas morning when they unwrap your gift, so we wanted to share a few tips and present ideas if you're looking to pick the perfect gift for the vaper in your life.
Before we move onto the gift ideas themselves, the first thing we want to talk about is whether or not it's appropriate to buy your loved one a vaping kit or set of e-liquids as a gift. If they're a seasoned vaper then feel free to skip down to the gift guide but if you're hoping to encourage your loved one to start vaping by buying them a vape-themed gift, please do take the following into account before making a purchase.
Should I Buy a Vape Pen for Christmas?
It might sound strange coming from a vaping company but we will urge you to think carefully before surprising your partner, friend or family member with a brand new starter kit on Christmas morning if it isn't something you know they've been hoping for.
We understand that encouraging your loved one to switch to vaping comes entirely from a place of love but it's a big decision that has to be made by the person in question. If they feel like they want to carry out a bit more research before picking up vaping then giving them a bundle of vaping equipment before they feel ready might make them feel cornered and rushed and could have the opposite effect to what you intended.
If you do want to treat your special someone to some vaping goodies but aren't sure if they're ready to start vaping right away, gift vouchers could be a great place to start. That way the recipient can pick and choose their perfect starter kit once they make the decision to switch to vaping and we can be there every step of the way to advise them on the best equipment and e-liquid flavours for their needs.
Of course, how you handle your loved one's transition to vaping is entirely up to you but rather than encourage you to splurge on vaping equipment your loved one might not need, we wanted to share our thoughts on what we believe is the best way to help a friend or family member switch to vaping and enjoy the process at the same time.
Now we've said our piece, let's move onto the fun part…the gift guide!
The Stocking Fillers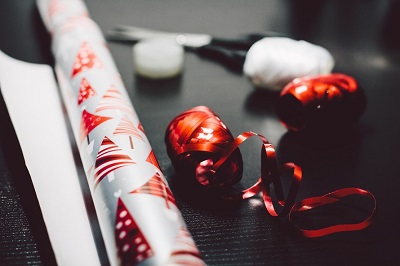 Whether you continued the tradition of stockings through to adulthood or you're looking for the perfect Secret Santa gift for a vaping enthusiast, these small gifts are a great way to treat the vaper in your life to a gift while sticking to a budget.
This USB charger will charge both V2 Classic and EX Series batteries almost twice as fast as standard chargers - a piece of kit that's recommended for the vaper in your life that's always on the go and doesn't have a minute to spare.
V2 Classic Cartridge Sample Pack
Know a vaper who likes trying new flavours? We'd recommend one of our cartridge sample packs so they get to enjoy six different flavours - choose either sweet and fruity (including cherry, coffee and vanilla) or tobacco (including V2 Red, Congress and menthol).
The Crowd-Pleasers
Our selection of crowd-pleasing gift ideas is made up of some of our best-selling product and we hope any one of the below items will please the vaper in your life.
V2 Platinum E-Liquid Sample Pack
One of the things we're best known for is the quality of our e-liquids and our sample packs allow vapers to try out a whole host of flavours at once. Choose between two sets of flavours and five different strengths to create your personalised combo.
This set of three mini tanks might not look like much to non-vapers but there's a reason they consistently top our best-seller list. Designed for use with our e-liquids, these tanks can be used up to twenty times each before they need to be replaced.
One of our newest products, this accessory pack is our recommendation for the owner of a V2 Pro device. This bundle of cleaning products will ensure their device stays in tip top condition and performs like it's fresh out of the box.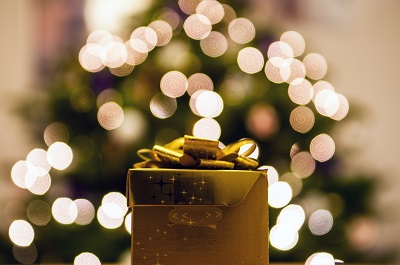 The Luxury Editions
Are you looking for a truly special recommendation? If so, our luxury edit of gift ideas will help you find the ultimate present for a very lucky vaper.
Consisting of a bottles of e-liquid, a rechargeable battery, an EX Blank (a refillable vape tank) and a smart charger, this kit provides everything a shisha enthusiast needs to enjoy our e-liquid flavours throughout the winter. Our e-juice is available with or without nicotine.
V2 PRO Series 7
Known as our ultimate vaporiser, the PRO Series 7 is our most advanced offering yet, treating vapers to variable temperature control, smart cartridges and maximum vapour. As well as the Series 7, the kit includes a magnetic USB charging lead, wall adaptor, magnetic e-liquid cartridge. This may help you have a relaxing Christmas!
V2 Cigs UK Customer Service
Don't forget, if you're looking for a Christmas gift then we're only a phone call or email away. Our friendly team will be more than happy to answer any questions you have and help you find exactly what you're looking for.