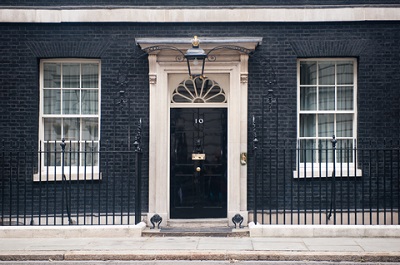 As we head toward the end of 2016, we can look back on a year with a great deal of change. Political upheaval will go down as one of the defining characteristics of this year. The biggest of them was, of course, the upset victory of Donald Trump in the American election. We wrote about this not long ago, speculating what a Trump presidency could mean to vapour devices in the United States.
But it's not just Trump who made his move to power in 2016 and caught everyone by surprise. We've seen a number of these sorts of "upsets" across the continent this year, with the latest being the failing referendum in Italy, which is essentially a victory for Matteo Salvini. Say what you will about any of these politicians, but if and when they get into power, they can really set the path for vapour in their countries for years to come.
Remembering that the electronic cigarette and vaping industry is still relatively new and undergoing change is vital. This is the period in which opinions are molded and new laws come into place that will lead a country in one direction or another when it comes to how they treat vapour products. The only question is where this direction will be for countries in Europe and around the world.
Sure, it may seem like a small issue to those who aren't vaping, but it's actually an enormous issue. With millions of smokers looking to make a switch and change their lives, this is no time to underestimate the power of vapour. This is something that former Prime Minister David Cameron understood for himself, and he wasn't very quiet about making it known either.
Politicians Can Make a Difference
Perhaps the support from Cameron is rooted in the fact that he has been a smoker himself and still struggles with the habit. For whatever reason, he was among the first leaders at that level to come out in full support of electronic cigarettes and vapour devices. He did this last year, when he was quoted saying, "Certainly as somebody who has been through this battle a number of times, eventually relatively successfully, lots of people find different ways of doing it and certainly for some people e-cigarettes are successful."
Getting that kind of a statement from a sitting Prime Minister was huge for the vapour industry at the time, and it's still a pretty big deal today. When people like that speak, the world listens. Having Mr. Cameron understand the potential of vapour was exactly what vaping in the UK needed back then, and it has shown itself to be doing just that. Sales of vapour products are up again this year, and millions of lives are changed just like that.
The truth is that, as much as we despise them at times, politicians can make a real difference. Whether it is in support of specific legislation, or in fighting for more research to understand why vapour has been the tool of success for so many people, they can certainly do a lot. Even with just a simple statement such as the one Mr. Cameron gave back then, a lot can change.
Leaders not only enact policy, they project ideas and values. These ideas change the way things are viewed by the public, and that can create an avalanche of movement. If even one person heard or read what Mr. Cameron said and took it as an opportunity to try vaping for the first time, it will be worth it. The question is if and when other politicians will get behind vapour like David Cameron did. It's only a matter of time before we hear another politician speak about vapour, and we're hoping we hear more of what we heard last year from the then Prime Minister.