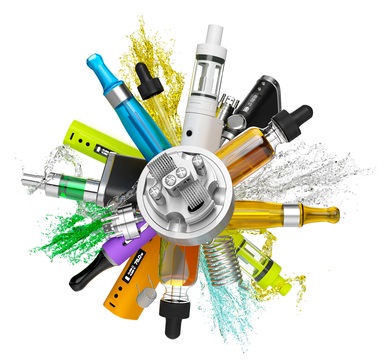 A lot has changed with vaping in the US over the years, from the early days of JUUL dominating to multiple e-cigarette manufacturers in 2022. What remains the same is its popularity with all that pick up the cessation tool to quit smoking.
First appearing in 2007, the cessation tool now has thousands of wholesale retailers clamouring to get a piece of the market with demand on the up from a population of more than 300 million US citizens.
Nevertheless, it's also a challenge to read between the lines as the US Constitution clamps down on the progress of vaping as a method to help smoker's quit. The chief culprits - the Food and Drug Administration (FDA) only recently in 2021 shut down nearly one million products from the e-cigarette market (although from smaller brands).
For an economy that heavily relies on tobacco-fuelled tax with 2020 estimated at 12.35 billion dollars, this is expected to drop 11.04 billion dollars by 2026.
Let's investigate whether the e-cigarette market is responsible for this projected drop.
Is Vaping Rising in Popularity and Smoking Declining?
Smokers want to quit but face a difficult challenge because of the high dependency on an addictive substance that's become second nature. In the past, nicotine replacement therapies such as nicotine gum or nicotine patches had their uses but inevitably led smokers back to their old ways.
However, with vaping, that all changed. Purely because it involves a similar routine and method that's relatable to smokers. It includes nicotine, which you hold in your hand and puff, like a cigarette. However, most importantly, you exhale vapour instead of tobacco smoke which is better for the atmosphere and those around you. It disintegrates at a faster pace, smells nice and costs less. What's not to like if you want to quit smoking but find it tough to take that final step?
E-cigarettes have disrupted the tobacco industry because they provide a solution that's less of a risk to your health.
When countries such as the UK stepped up efforts to reduce cigarette use by 2030, partly through promoting e-cigarettes as a safer alternative, specific organisations from the USA took note, especially during the Coronavirus pandemic.
While the UK saw increases in smoking levels and e-cigarette popularity year on year since 2019, mainly due to sustained periods of isolation, the US big tobacco companies recognised this trend, investing heavily in promotion and advertising, as cigarette sales increased in the US during 2020.
This is the first time in 20 years that cigarette sales went up in the US and it's no coincidence that a clampdown on vaping promotion and distribution overlaps for this two-decade period.
Why Is There an Increase in Demand for Vaping Products in the US?
With over 70 different carcinogens in a cigarette that can potentially prove fatal, and with essentially VG and/or PG, sweeteners and nicotine in an e-cigarette e-liquid, it's a no brainer why vaping continues to rise in popularity. As well as the health benefits when you switch, vapes work out cheaper in the long run whether you pick up a pod kit, a disposable or a handful of nic salt e-liquids.
Plus, with vaping, you get so many different enticing fruity flavours. While this has been flagged as an issue among young adults and teens with demand increasing, is a similar level of criticism aimed towards cigarettes in the US? Even with tobacco flavoured cigarettes, the years of scientific research and warnings from medical organisations points towards the dangers of smoking, regardless of flavour. Smoking is, after all, the leading cause of preventable death in the US. Despite these statistics, people continue to smoke due to the high levels of unknown nicotine and sugar in each cigarette.
A big incentive that's helped increase popularity among e-cigarettes is the versatility you get when picking your e-liquids. You can select not just different flavours but nicotine levels too. With vaping, you can't adjust the sugar content from the naturally sweet VG base or sweeteners, but you're able to select the nicotine level that matches what you smoked previously, with the aim of gradually removing the addiction.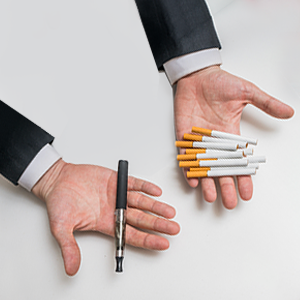 Does Innovation Drives Sales?
When someone reaches for a vaping device, they seek a certain experience. They're hoping it will feel and taste familiar. If vaping can't deliver, they won't waste any more time with it. It'll just sit there in the dustbin of failed technologies.
Vaping isn't a failure. It's now a multi-billion pound industry because of the levels of innovation. Brands such as Uwell, Voopoo and GeekVape are driving innovation and working hard to create that supreme experience. And these are not the only players in the market. It's now a global phenomenon that everybody wants to be a part of, recognising the future for smoking cessation.
So how do brands such as SMOK or Aspire innovate and grow their brand in the US, to match the already highly-popular names like JUUL and Vuse? By thinking outside the box, producing multiple versions of e-cigarettes that pleases customers with different preferences. Subtle tweaks here and there that alter the performance and tailor to what a vaper needs.
Even with the flavour ban introduced by former US President Donald Trump in 2019, or the 2021 USPS ban on posting vape products, you would imagine these introduced measures would stall the trajectory of e-cigarettes. It couldn't be further from the truth. If anything, it sparked outrage among many vaping advocates who see the benefits of its role as a tool to help people quit smoking. What these bans highlight is the positive impact e-cigs make to end the widespread loss of life caused by smoking.
How Will the US Market Change in the Future?
As time passes, we're seeing more long-term research into the effects of vaping on a person's health. When the US recognises the reduced risk of picking up an e-cigarette compared to smoking, they should change their stance
Because plenty of big tobacco companies are investing in e-cigarette brands, prospective and current vapers will understand the market direction
Of course, with further innovation from the big e-cigarette brands, vapers will discover even better flavour, consistency and reliability from a wide range of vape kits
If manufacturers keep producing different ways to inhale e-liquids, as we've seen with shortfills and nic salts, then we don't see why not!