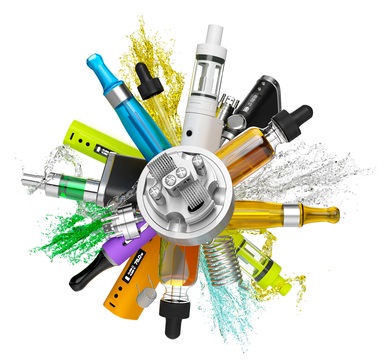 The incredible growth of vaping in the US is truly something to behold. It's been a real revolution as vapour crisscrossed the country and brought the issue of electronic cigarettes and vaporizers to the fore. Yet, there has been some real concern about the future of vaping in the US due to the new Food and Drug Administration (FDA) regulations. When these rules come into effect, the worry was that vaping was headed for some bad times.
Apparently, nothing can really stop the popularity of vaping. This time of worry has simply not borne itself out, as vapers kept vaping, and vendors kept selling their wares. Part of this may have had to do with vapers stocking up ahead of the FDA enforcing their regulations, but that doesn't take away from the fact that vaping sales are up.
They're up by 16.6% to be exact, and that was for the 12-week period ending on September the 10th. Those numbers are brought to straight from highly respected Nieslen data and presented in the Winston-Salem Journal. It was written about back when the figures were released, and we've only heard more of the same from other vapers who live in the United States. Sales are up and vapour is going strong.
We should note that Bonnie Herzog, an analyst of the tobacco and vaping industries for Wells Fargo Securities, attributed at least some of this to price increases. She pointed at the bump in price for Vuse and a marketing push for Altria's MarkTen product. Interestingly, she was also quoted in the Winston-Salem Journal saying, "We also believe the industry's push to innovate ahead of deeming regulations contributed, (while) NJoy's bankruptcy filing (of Sept. 16) underscoring greater competition."
Innovation Drives Sales
We have to agree with Bonnie Herzog about innovation driving sales. This is something we see with our own eyes, as new vapour technology leads to more excitement, and more excitement leads to more sales. It's true that in other industries innovation is also important, but in the vaping industry it is perhaps supremely important.
When someone reaches for a vaping device, they are looking for a certain experience. They're hoping it will feel and taste like what they are used to it. If vaping can't deliver, they won't waste any more time with it. It'll just sit there in the dustbin of failed technologies.
But vaping isn't a failure. Companies are driving innovation into vaping and working hard at creating that supreme experience. The one that leaves vapers satisfied completely, like they never thought they could be. We're thankful that our research and development team is able to consistently churn out products that are not only better than the last, but truly break new ground when it comes to vaping.
These types of ambitious results only make us work harder. We're sure it's similar elsewhere as far as motivation, but we're always thrilled to hear about the results of our team. We hear this through what our customers' experience, and they come back and buy. It drives sales, but more importantly it creates fans. That's exactly what you want when you are forging a new industry.
In that sense we aren't surprised sales of vaping products are up in the US. They're up here too. It's testament to how far vaping has come, but it's also not where we stop. As an industry, we can't be complacent and pat ourselves on the back. There are new heights to reach and more new vapers to connect with. Our success is their success, and their success is ours. Vaping is more popular than ever, and it's really only the beginning.