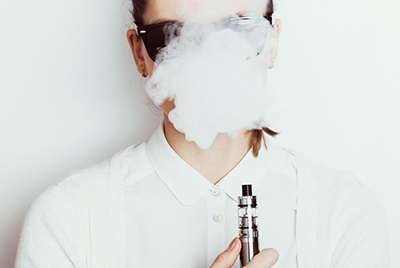 Calling 2019 an eventful year would be a significant understatement. Filled with innovation and crisis, politics, culture, and technology brought sweeping and significant change to a number of sectors – and the world of vaping was not immune.
So, how did the vaping industry fare across 2019 and what can we expect for the decade ahead?
Let's take a look at what happened...
The 2019 Vaping Epidemic
It's impossible to start this list without taking a look at the event that overshadowed most of the year - the tragic vaping issues that swept the United States. As of the time of writing 2668 individuals have been affected and 60 deaths have been recorded across 27 states. The condition first presented itself innocuously, with victims suffering from shortness of breath, tightness in their chest and dizziness. Before long, they collapsed, suffering nausea and diarrhoea. Contagion was quickly ruled out and the blame was placed at the feet of the vaping industry.
This resulted in a colossal media backlash, with many institutions criticising vaping companies. As the first reports were released, the US was quick to ban vaping entirely – first in San Francisco and then in several states throughout the country. This saw legislation drafted in an attempt to limit access to vaping products and ensure public safety. However, many observers noted that the problem only seemed to be affecting the US and that legislative action was punitive, not constructive.
In the end, the truth was a little more complex.
While the initial severe reactions were seen to be protective in nature, the CDC quickly began responding to the crisis and conducting its own research. But, some common threads began to emerge. Many affected individuals were found with vaping devices on their immediate person or confirmed they had recently vaped – cementing a connection to the industry. However, when these devices were studied, they were predominantly found to be black market vapes. Many of these had been bought in brick and mortar stores, purchased online through unverified reputable dealers, or even openly sourced from the black market. The effect was compounded by the recent legalisation of THC vapes in many states. This led a few unscrupulous individuals to create their own 'bootleg' vapes that were cut with any number of ingredients, providing inconsistent mixes with unreliable ratios to unsuspecting customers.
Once this issue was uncovered, the CDC published a report giving the condition the name of 'E-Cigarette or Vaping Product Use Associated Lung Injury' or EVALI detailing that, of those affected, 82% of those that received treatment had used THC containing products. Among those given treatment, just half were able to provide a concrete source for the product – with 16% coming from bricks and mortar stores such as dispensaries and vape shops and 78% coming from 'informal' sources such as friends, black market websites and local dealers.
The condition was further exacerbated by the presence of vitamin E acetate in many products which were laboratory tested. The product is illegally used as a thinner by individual providers and, if inhaled, can cause the build-up of fatty deposits in the lungs. This directly leads to the symptoms present in EVALI which require significant medical care and attention to resolve.
These findings led the CDC to publish a fresh report stating that only one in six of those affected published vaping materials came from reliable sources; making the connection between black market materials and vaping explicit. Hopefully, the dissemination of this research by the media will help raise awareness and ensure that the numbers affected continue to fall.
What Can We Expect?
We hope that the condition continues to stay manageable and that the public remains informed about the risks involved. While the situation is still confined to the US and the country is already walking back its harshest measures, it does highlight the importance of using official vaping products and ensuring that you know where your materials came from.
The years ahead are likely to see increased regulation and the Vapour2 team welcomes further checks and balances. Our work is already compliant with all EU standards and we are more than happy to continue to provide a safe vaping product so that our customers can have peace of mind about the products they are consuming.
The Release of Long-Awaited Research
One of the most positive events to come out of 2019 was the culmination of several research projects and initiatives that were launched near the start of the decade, many of which were commissioned when vaping was first introduced to the modern marketplace in 2003. Research came from the American College of Cardiology that found vaping was better for blood vessel health than cigarettes, while Public Health England asserted that vaping was 95% less harmful than smoking.
Most recently, Action on Smoking and Health (ASH) published a comprehensive report made up from a range of qualitative and quantitative research. This stated that around half as many UK residents vaped as smoke – with 3.6m using vaping products and 7.2m individuals still using tobacco. ASH's Chief Executive Deborah Arnott specifically targeted the response to the vaping crisis in the US, staying: "Vapers should not be scared back to smoking by the news of vaping illness in the US. Nor should smokers stick to smoking rather than switch to vaping." ASH went on to add the proviso that was vitally important to ensure that users only partook in legal products that had been verifiably brought to the UK and did not contain any of the troublesome trace elements such as THC or vitamin E.
What Can We Expect?
With advertising targeting the 'always on' internet culture, it is extremely likely that legislation will be introduced to bring greater regulation to online and offline engagement. As research continues, independent bodies and governments are likely to provide greater funding to understand the risks and potential benefits of vaping compared to other available options.
This trend has already been seen through mainstream reporting's analysis of vaping as a potential alternative to tobacco products, and institutions such as Chest Heart and Stroke observing that it is easier to quit using an electronic cigarettes but "we need longer-term data on the effects of using e-cigarettes" - something that the next ten years is inevitably going to provide.
Positive Change and Progress
On a more positive and personal side for 2019, we were proud to be part of what has now become an annual event in the health calendar: Stoptober. First launched in 2012, this program encourages regular smokers to put their pack down for a month and start quitting for good. At Vapour2, we understand the role that vaping devices can play and we have committed to an early #StopSmoking campaign that allows heavy or habitual smokers get a start on the month and be able to source all the support they needed.
Of course, no product is as safe as not smoking entirely, but choosing vaping can often prove to be a positive step in the right direction. This can empower regular users to cut down, give them more control over their habit, and provide the support they need to make their own way through though the quitting journey.
This year's Stoptober came at the same time many institutions were encouraging users to switch to vaping throughout 2019. It even saw the NHS make the controversial decision to open up accredited vape shops to help cut down on smoking by 2030.
For regular vapers, the year also saw the launch of a number of new devices that provided incredible quality and variety at an affordable price point. First among these was the launch to market of the XEO line that provides versatile, reliable vaping with the XEO Clearomizer Starter Kit, a piece of kit that combines affordable top quality with functionality. The year also saw the rise of pod devices such as the SMOK Nord, a simple low powered vaporiser perfect to vape any kind of flavour with. Looking ahead to 2020, we are awaiting the highly anticipated release of the SMOK Nord 2, with an increased battery life and adjustable wattage.
Best Selling Vape Products of 2019

If the past decade is anything to go on, the next few years are likely to see even more devices launched as the popularity of vapes continues to rise. This is likely to come with a shift in public consciousness about vaping, with many health professionals taking an increasingly pragmatic approach to legislating for products in the UK and further afield. The key is to carry out your own research on products to ensure they are of quality and reliability opposed to cheaply made goods from China.
If you want to stay updated about what the rest of 2020 has to offer, you can take a look at our regularly updated blog and subscribe to our newsletter. We cover breaking news about the industry as well as the latest legislation, products, and events that could affect your vaping experience. You can also take a look at our vaping product page to find the latest products from new vape kits to flavoursome cartridges and e-liquids. You can also get in touch and let us know exactly what you need for your vaping experience.