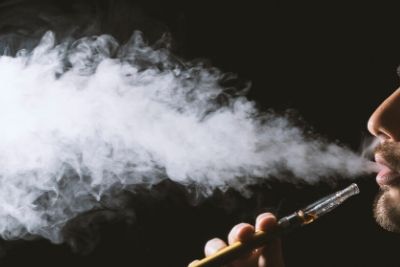 After threatening to ban flavoured vaping products earlier this month, President Trump has taken an abrupt U-turn on his decision. This has led to uncertainty about the future of the industry in the US, sparking rancour among his supports and detractors, and confusion about exactly what prompted him to make such a strange decision. So, what caused this to happen and how are things likely to shake out?
What happened?
Trump's decision came in the wake of the serious vaping-related illness that has affected the country. As of February 4, 64 deaths confirmed in 28 states and a total of 2,758 vapers hospitalized across 50 states. This led legislators to place multiple state-wide bans on vaping, with Massachusetts placed to be the latest state to enact a ban as of the current time of writing. While research is still ongoing and a large number of patients were found to be in possession of black market or THC infused vapes, the President decided to declare a blanket ban on flavoured e-cigarettes. However, his recent announcements saw him reverse the ban with almost no explanation, despite saying that it was a project close to his and the First Lady's hearts.
What changed?
While reporting on the issue has been overshadowed by bombshells being dropped in the ongoing impeachment tribunal, many pundits believe the decision was not motivated by an interest in public safety but in order to appeal to his perceived base of younger voters. Many have also observed that Trump's initial decision disproportionately helped the tobacco lobby. An industry that donated $1.5 million to the Trump inaugural campaign and has seen the FDA deprioritise the nicotine levels in cigarettes as a direct result. Despite his efforts, Congress continues to push through protective legislation that aims to protect the young and vulnerable, and tighten regulations across the board - something that can only be a positive for the vaping industry as a whole and force corner-cutters out.
What's happening with vaping issues?
These decisions come hot on the heels of recent findings by the CDC, who have established the first conclusive link between vaping and the reported illness. This involves the presence of vitamin E in many patient's lungs, with the institution stating:
CDC has identified vitamin E acetate as a chemical of concern among people with e-cigarette, or vaping, product use associated lung injury (EVALI). Recent CDC laboratory testing of bronchoalveolar lavage (BAL) fluid samples (fluid samples collected from the lungs) from 29 patients with EVALI submitted to CDC from 10 states found vitamin E acetate in all of the samples.


Vitamin E acetate acts as a thickening agent in the e-liquids, letting producers 'cut' the substance and get more for less. Certain additives can be extremely dangerous when added to e-liquids and can produce an adverse reaction – something that our commitment to pharma-grade products completely avoids.
How can you stay safe?
While the current issues around vaping are currently consigned to the US, if carcinogens or contaminants are still a concern we would recommend the following actions-
Avoid black market vapes
First and foremost, it's worth remembering that there is significant evidence showing that individuals who were admitted used black market or THC vapes. While deregulation has opened up the market in the states, there is little stopping them from being smuggled and resold by individuals. If you are unsure about the origin of your vaping products, err on the side of caution.
Take active steps
If you want to minimise your exposure to carrier chemicals, we would recommend checking that your device is fully Tobacco Product Directive (TPD2) compliant. In order to give our customers peace of mind, we have secured the exclusive UK distribution rights to the XEO VOID Vaporizer. These devices are designed to prevent the inhalation of carrier chemicals and provide a reliable, safer, vaping experience using sub-Ohm functionality.
If you want to enjoy safe, high quality vaping - you can review our full list of vape kits or cartridges and e-liquids online. If you require additional guidance, you can review our helpful articles through our online blog or contact our team directly and let us know what you need to find the best and safest vaping product for you.