We know at V2 Cigs that the vaping industry is ever-evolving and full of wonderful changes, innovative new devices and amazing e-liquids packed with flavour and opportunities to produce some huge clouds. But what about your favourite vape pens, pod vapes and mods that you thought were lost forever? What would you do if you found out an instant classic had returned, bigger and better than ever? Well, that's exactly what's happened with the V2 Vsavi Pro Series 3 vape pen back in the mix.
Originally released in 2016, it received a wide range of positive reviews from customers, delighted with its simplistic design for anyone looking to quit cigarettes to make that seamless transition into vaping. Slim and lightweight, it resembled a cigarette and offered a similar throat hit, so many were of course sad to see it go. Now it's back, what's different about the popular vape pen? Like with any vape device, it doesn't always meet everybody's expectations, so that's something else to consider as well in this review. Does this all-in-one answer the concerns of the internet keyboard warrior and improve on the original release?
The V2 Vsavi Pro Series 3 is Back! What's Different?
Naturally, it's important to do a comprehensive comparison where we look at all the various vape kits in the V2 Pro Series range. That way you can understand the full benefits of the newest addition for the sake of this Pro Series 3 review. In the past, we have seen the original Pro Series 3 which had a 650mAh battery, a magnetic connection for the cartridges which you could fill with your e-liquid and a USB charger at the bottom of the built-in battery.
The original V2 Pro 3 provided customers with a three-in-one system. You could swap with ease between your preferred cartridge. However, based on customer testimonials and additional feedback, we could see the majority of vapers preferred to use just e-liquids.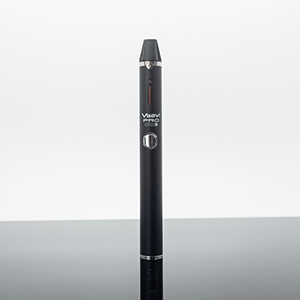 What we love about the updated Pro 3 Series vape pen is how it goes back to basics, purely focusing on its key strengths. That means just the right amount of vapour production and optimum taste from only wicked e-liquid cartridges. Despite the previous three-in-one system performing to a decent level, you now have a much better, simplified vape pen that removes any complications for beginners.
Then came the Pro 3X, which featured upgrades such as variable voltage and temperature settings, which was a nice addition if you wanted to customise your vape and have greater control over the cloud production and power. Next up in the Pro Series line was the Vapour2 Pro Series 7. Plus, with a 1800mAh battery, this was targeted towards the more adventurous or experienced vapers who wanted to take the next step.
Fast forward to 2021 and we now have the latest edition of the V2 Pro Series 3 to discuss, which goes back to basics. It's a nice and straightforward vape pen that's aimed at beginners who don't want any complications and perhaps don't have as great a knowledge of the vaping industry, which is completely understandable. The Pro Series 3 is tailor-made for high-PG e-liquid, which we will discuss in more depth below. With a 1.8ml capacity, the previous Pro 3 model had 1.6ml capacity so it's nice to have a bit extra to play with. Also, the battery is larger at 850mAh so that means less charging if you switch from smoking and are concerned about charging e-cigarettes. Provided you don't chain vape thick e-liquids (which is not advised with the Pro 3), it should last all day on a full charge.
Key Features and Specifications
850mAh battery
Wicked cartridges that slot easily into the battery with magnetic pins
USB-C port
LED indicator
Why It's Ideal For Beginner Vapers and Former Smokers
What's not to like about it as a beginner vape pen? Smokers want convenience and familiarity above all else when they first make the switch. The benefits of vaping are clear when you put down the cigarette - now it's just about finding the right device. Because it's so portable and discreet, there's no need to worry about standing out in a crowd with this device. It feels very familiar to holding a cigarette in your hand and gives a generous throat hit, which you can replicate by selecting a Platinum e-liquid that's smooth and consistent to provide you with the right texture after each exhale. This brand of vape juice complements the device perfectly so expect an even better flavour than other e-liquids you can pick up in high street shops. Because of the Pro Series 3 design, it's leak-free too so that's another thing you don't have to worry about when giving up cigarettes for vaping.
Let's Talk About the V2 Vsavi Pro Series 3 E-Liquid Tank
Such a large part of the process when you start vaping is the flavour, throat hit and nicotine delivery system. It needs to be as close to smoking as possible while removing the damaged tobacco, tar and thousands of other dangerous chemicals that go into your body with every puff of a cigarette. You'll typically want an e-liquid that gives a small puff of vapour to replicate smoking and without question tastes great. The beautiful part about vaping is you now have so much choice in terms of different flavours on offer and have greater control over what's in your e-liquid. The e-liquid tank that comes in the V2 Vsavi Pro Series 3 Kit is so easy to use, slotting in your device with ease after you fill it. The e-liquid will soak into your wick and continue to give you flavour. Once it's empty, simply refill it (up to 20 times) before needing another. If you buy a couple and top them up before the day starts, seal them up and pop in a bag so you can swap out and add another fresh one when you're done. Easy peasy!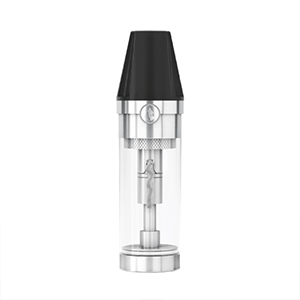 Functionality and How to Use the Device
To charge, attach the type-C USB port (an improvement on the previous Pro 3 Series pen which was a mini USB) into the device and ideally leave it on a full charge as per the manual instructions
To turn on the device, click three times
Hold the button down to activate the Pro Series 3
Fill the cartridge with e-liquid and leave for 15 mins
Insert the cartridge into the device with the symbol facing forwards, you will hear the click of the magnetic attachment
To remove simply pull the cartridge back out
Appearance Breakdown
This is as slim as they get - very lightweight and compact allowing easy transportation wherever you pop it in your bag or pocket. The mouthpiece is comfortable too and offers a tight draw for the user similar to a cigarette. Nothing spectacular about the design in terms of colour but it's available in black or stainless steel for a solid professional vape pen that's sturdy and doesn't stick out like a sore thumb.
Again, it's all subjective and depends on what you want from your device. Some like the bold colours and slick screens with adjustable settings. If so, this isn't for you but as a standard vape pen that's simple to use and hassle-free, the V2 Vsavi Pro Series 3 is just what you need when transitioning from smoking, particularly if you're a social smoker who just needs to pick up and vape now and then.
Advantages of the V2 Vsavi Pro Series 3
Simple set up and lack of adjustable settings is an advantage for novice vapers who don't want the confusion of vaper features to adjust such as temperature control, wattage or voltage
Leak-free design means no qualms filling the e-liquid tank, so the cartridge is simple to top up and place magnetically on the battery
Resembles a cigarette in size and the mouthpiece creates a familiar sensation that will make the switch to vaping much easier
The 850mAh battery capacity for all-day vaping is a great upgrade on previous slimline models of the Pro Series
Consistent flavour and vapour production from the wicked cartridges
Any Disadvantages?
Some may feel aggrieved with the removal of the three in one system. But as we said earlier, this is the simplified version, so it depends on what you want from your first device
The battery could be slightly higher, particularly if you vape frequently at the beginning and don't want to charge often. However, the type-C USB charging port improvement helps with the initial adjustment
Verdict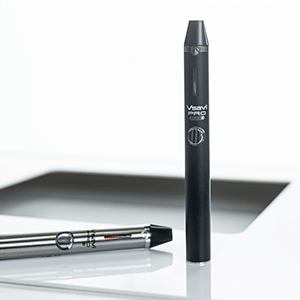 Overall, in terms of a beginner vape pen, the V2 Vsavi Pro Series 3 ticks the majority of boxes for consideration as the best vape starter kit going. Easy to use, quality build, compact, tight draw and a small amount of cloud vapour is a great start for anyone looking to get into vaping. Even if you're already vaping and have done so for years, sometimes it's handy to just have a simple secondary option in your pocket that's charged and ready to go and doesn't need any adjustments to get a nice throat hit. Paired with Platinum e-liquids at whichever strength of nicotine you prefer, or even 0% nicotine-free, it could be everything you're after for vaping on the move. If you have any questions and want to know more about the device, the V2 Cigs team is available to give any feedback or you can read our beginners guide to vaping to familiarise yourself with everything and anything you need to get started as a vaper.