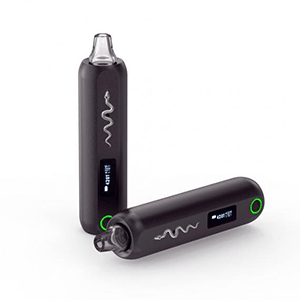 With more individuals using herbal supplements than ever before, there has never been a better time to make the switch to vaping to get your fix. And with Mig Vapor releasing their new dry herb device, it's worth seeing what all the fuss is about.
So, what is it that makes the Khan stand out in an already crowded market and what are some top tips to get the most out of your device?
What Makes The Mig Khan Dry Herb Vaporizer Special?
The Mig team has listened to feedback from previous releases and gone above and beyond to provide a top-of-the range vape that is flexible enough for all users. Some of the features of the new device include:
Focus On Performance: The device comes with a high performance 2500mAh battery as standard, ensuring that you encounter none of the 'drop off' that can come from other units after protracted use or continuous recharging.
Fit For Purpose: The Khan is a dry herb vaping device that can heat up really quickly. At temperatures between 150° and 240°C, you can get what you need fast. This lets the device keep a slim footprint and prevents the overheating and lacklustre performance of other 'all in one' models on the market.
High Capacity Chamber: For a slim device, the Khan has a dry herb tank capacity of 0.5g for your product – enough to last you a long vaping session or let you sample your supplement throughout the course of the day.
This makes it a fantastic entry-level device for individuals interested in vaping their herbal supplements or seasoned users looking for a reliable, quality upgrade to their current equipment.
Tips For Your Herb Vaporizer
Whether you are the proud owner of a new Mig or an older, faithful device, here are some simple tricks that can help make sure you get the most out of your dry herb ecig. These include:
Manage Your Residue: While loose leaf vaping devices are more efficient and healthier than using herbal cigarettes, they do need a little extra TLC to maintain. Using a dedicated cleaning kit can help you avoid the residue build-up around the metal gauze at the top of the device. This can help keep your draws smooth and let your vape operate at full efficiency for longer.
Know How To Pack: While it's infinitely easier than rolling a cigarette, getting the most out of your herbal vape is a subtle art. Remember to leave some space to allow for airflow through the product and aim to leave just under a third of the chamber free. Make sure that your herbal supplement is not too compacted but makes the most of the space available to you. If you are in doubt, giving the side of the device a little tap will help dispersal before you turn it on. Picking up a quality grinder can help ensure that your product is finely ground and let you enjoy ensure a smooth, even vaping experience.
Customise Your Experience: Any reliable vape like the Mig Khan will come with a customisation kit that gives all the equipment you need to maintain and use your device exactly as you would like to. These can often be forgotten in the excitement of using a new device and should always be looked at after you've gotten to grips with your vape. These normally include alternate mouthpiece covers, charging cables, filters and more.
Manage Your Battery: While using an electronic device can help save on the purchase (and inconvenience) of lighters and matches, running low on charge can be frustrating. Picking up an external battery can liberate you from stopping off at cafes to find a wall socket or forgoing a vape when you need it most. Settling on a device that is around or over 2000mAh can help recharge any device while you travel and picking up an express charger can get you where you need to be faster.
Invest In Care: Buying any vaping device is an outlay of hard-earned money, and if you are used to smoking regular or herbal cigarettes, it can be unusual to think about spending time caring for a smoking or vaping product. Shelling out for a quality protective case can keep your vape safe, sound, and operational in the most demanding conditions. Remember, if you get your tobacco wet, you can buy some more. If your vape gets soaked through, the resulting damage can be high…