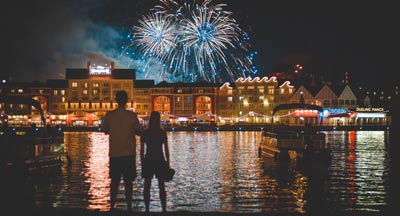 What a year. Endless bulletins about something beginning with 'B' and ending in 'T' - viewers glued to their screens for reality TV-series Love Island - England's Kane and co. doing rather well at the World Cup - and another Christmas holiday packed with party after party. As we look to conclude another year - if you're a smoker - whatever escapade you may have found yourself fervently following, it's likely that in all the excitement, hype and anxiety, you may have indulged in your smoking habits somewhat more often than not. With what started as what you thought would be a short-lived harmless habit has quickly become a burden on your health and all of a sudden you're not feeling great about the way your body feels. With a New Year in our midst, a new you awaits and what better way to start than by going smoke-free.
Time to Quit Smoking
Far easier said than done, trying to quit smoking can, of course, be a tough journey to take, attempted by many and in turn conquered by many, the route to becoming smoke-free doesn't have to be the sinisterly arduous task that you think it might be.
It might have been in a sandwich on Boxing Day with a dash of cranberry sauce, but when it comes to quitting the cigarettes try to avoid the cold turkey route, for it, is a path laden with irritability - a strain on your body and mind which is simply not the way you want to start the year.
In addition to the well-known nicotine that you've become addicted to whilst smoking, unbeknown to you you'll undoubtedly have acquired somewhat of a sweet tooth, owing to the estimated half a teaspoon sugar naturally found in tobacco. This is the reason that you often hear of people wanting to eat sweets and sugary foods when they're trying to quit cigarettes.
If you're thinking about becoming smoke-free, the likelihood is that you're wanting to lead an altogether healthier lifestyle, therefore the thought of snacking on a sweet treat to abate your withdrawal from the sugar in your tobacco, doesn't really sound like the most logical of steps does it?
Ditch the Cigarettes and Switch to Vaping
Did you know that a great way to combat the onset of both the nicotine and sugar withdrawal, is by vaping? E cigarettes simulate the experience of smoking for vapers by using a rechargeable battery to power an atomiser contained within an e-liquid cartridge which is then heated to a vaporized state and subsequently inhaled by the vaper (you).
E liquid contains either a PG (propylene glycol) or VG (vegetable glycerine) liquid, combined with water, a variety of nicotine strengths, and food flavourings to provide various tastes to help combat your sugar withdrawal. From grape to cherry and cola to watermelon, it's important to find a flavour you enjoy on a regular basis to ensure you stay vaping and avoid the temptation of returning to tobacco to get your nicotine hit.
Vaping up to 95% Less Harmful than Cigarettes, Health Experts say
Cigarettes continue to decimate lives with tobacco-related deaths accounting for 16% of all adult fatalities in the UK in 2017. In 2015 Public Health England declared e cigarettes to be up to 95% less harmful than smoking tobacco and that vaping had the potential to help smokers become smoke-free, which in some part, accounts for an estimated 3.2 million vapers in the UK today. Why not follow in the footsteps of millions of others and try vaping today?