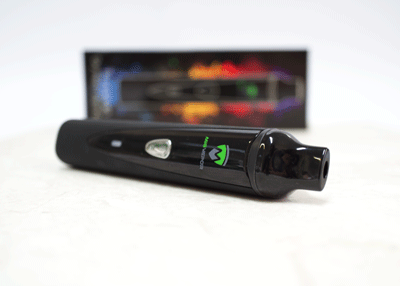 More and more people are turning to herbal supplements than ever before, which means the demand for dry herb vaporisers is increasing. With so many filtering into the market, it's important to invest in a device that's high quality, as well as technologically optimised for dry herb vaping.
Here at V2 Cigs, we pride ourselves on stocking the best on the market and when it comes to Mig Vapor, we believe they tick all the boxes. Read on to find out more about our recent additions, as well as some tips for loose leaf vaping.
About Mig Vapor
Founded by former smokers, Mig Vapor consists of people who have switched to vaping, so they know exactly what they want in a device. Noticing that many vaporisers lacked in the battery department, they used their electronic engineering backgrounds to focus on creating batteries that don't diminish after a few puffs, giving the user lasting power until the last draw.
When it comes to Mig Vapor's dry herb vaporisers, you can rest assured that you'll get exactly the same power and heat throughout your vaping session, as well as fully customisable controls that you don't need a degree in engineering to operate.
Khan Dry Herb Vaporizer
If you're a fan of stylish gadgets, the Khan Dry Herb Vaporizer is known as the 'powerhouse' of loose leaf devices. The top-loading chamber and discreet LED screen at the base give you ease of use, but the real star of the show is the 2500mAh battery.
What's unusual for a vaporiser of this size is its awesome heating capability, reaching 150° - 240°C for your vaping pleasure. The glass mouthpiece gives you refined flavour and the additional Bubbler add-on lets you cool down your vapour, if you desire. With one of the largest chambers in the industry, this device can hold 0.5g of product.
Please note: the Khan is not suitable for use with e-liquids.
Tips for Using Dry Herb Vaporizers
With any device suitable for dry herb vaping, maintenance should be one of your top priorities. Think of it like a car - you can't expect the same output if you never replace the oil, fill it with fuel or put air in the tyres, can you? Using the dedicated cleaning kit regularly helps you avoid a build-up of residue and keeps your device finely tuned.
Be careful not to overpack the chamber, invest in a quality grinder for a smooth vaping experience and study the manual thoroughly so you can get to grips with the customisable controls to tailor your device to you.
Want more tips? Check out our dedicated blog for a more in-depth look at dry herb vaporisers.