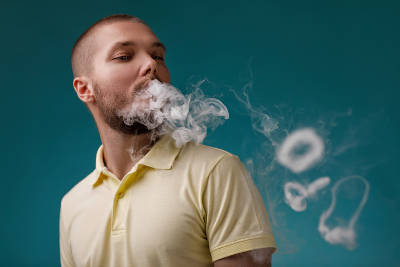 So as July 2016 draws to a close and we prepare to usher in August, what better time to reflect on the last month and take a look at what's been going on in the world of e cigarettes and vaping?
On the Blog
This month on our V2 blog we brought a little bit of summer sunshine into our blog posts and shared two fun lists of vape-related things you can do while the sun is shining:
- Why not shake up a storm with our five summer cocktail recipes inspired by our favourite e-liquid flavours?
- For those who want to get out and about, we shared a list of UK vaping communities that everybody should be part of - including a round up of exciting upcoming vaping events.
In the News
As always, we saw plenty of interesting vaping news stories come to the forefront this month, so here are a few that particularly stood out and gained real traction in the month of July:
- Vaping helped an estimated 6.1 million Europeans quit smoking
- A study stated e-cigarettes serve as a roadblock to smoking for young people, not a gateway.
- As expected, the impact Brexit will have on the e-cigarette market was discussed heavily (https://www.planetofthevapes.co.uk/news/vaping-news/2016-07-13_the-ecig-market-and-brexit.html)
- Public Health England urged UK employers to create 'vaping' rooms, so e-cigarette users no longer have to vape alongside tobacco smokers.
- The rise in e-cigarette advocacy in the UK was another big feature of July's news.
What's on the Horizon?
The biggest news of the month ahead is, of course, the 2016 Rio Olympics. They kick off on August 5th and we can't wait to see the world's best athletes compete for the coveted Olympic medals. We'll be watching so make sure you tune into our Facebook and Twitter pages, where we'll be sharing the biggest news stories of the games - alongside our usual vaping content, of course!