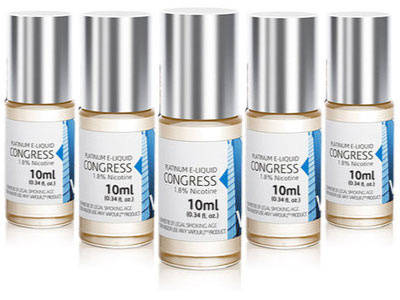 A Customer Story About Giving Up Smoking with Vapour2 E-Liquid Mixology and The Pro Series 3X:
I've bought 2 of the series 3x as I wanted to make sure I'd always have a charged battery on nights out, etc. Absolutely amazing product if you are looking for a vape that mimics smoking, the adjustable airflow lets you get the pull you want, and the voltage adapter allows you to crank up the heat of the vape to give you that good throat hit that cigs gave me.
I've been cig free for 6 months now and even those difficult times (first one of the day with a coffee) have been satisfied with this vaporizer.
I smoked roll ups for 25 yrs and after trying all the flavours from V2 I found a 50/50 mix of congress and cherry at 0.9% is perfect for me. Also, any issues I've had with faults in the product have been dealt with quickly and with trust, no questions asked.
Well done V2, you're saving lives and I thank you for helping me save mine
Ian's Cherry Congress recipe:
I use a 50/50 ratio of Congress and Cherry, as I like the tobacco flavour but the aftertaste of cherry is awesome.
You Need
Method
The tank capacities are 1.6ML so you need 50% (0.8ml) Congress 1.2% and 50% (0.8ml) Cherry 0.6%.
Shake well
Allow the e- Liquid to steep for 10 to 15 mins before vaping
Sit back and happy vaping.
Mixing Congress 1.2% and Cherry 0.6% gives 0.9% which is perfect when you are just not getting enough on 0.6% and 1.2% is way too much!
0.9% a happy medium.
Thank you, Ian for the recipe and the advice for smokers who want to try and give up!