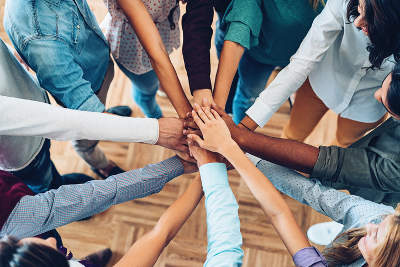 We all need a helping hand sometimes. Whether it's learning to tie our shoelaces, solve that hideous geometry question or find out which e-liquid will suit our vaping devices, life is full of questions and in most cases there are answers. Knowledge is power and who doesn't want to feel empowered? Here at V2 Cigs, we believe that the customer care we offer is paramount to you enjoying an optimal vaping experience. It's important to us that you benefit from our expertise as well as offering advice and support as and when you need it.
"Help!" John Lennon exclaimed as The Beatles yelped a cry for understanding from their adoring fans and enquiring onlookers. It was a case of too much noise at gigs and a lack of focus and attention on the music from fans that was the final straw for the lads from Liverpool, prior to their imminent departure from the stage.
Much could be same for factions of the vaping industry as a veritable minefield of myths and misinformation among the public dilutes the positive message that e-cigarettes and vaping offer to smokers. It's important here at V2 Cigs to dispel those myths and to offer an encouraging and informative environment to help you get the info you need to help you quit cigarettes and make the move to vaping.
You may have heard various vaping buzz words banded around; juice, tanks, clouds, coils – all words used within the industry to describe a plethora of paraphernalia. But vaping doesn't need to be complicated which is why here at V2 Cigs we offer you clear information and clarity when you need it. While we offer advanced vaping kits and equipment, a simple e-cigarette kit is all you need to help you make your transition from smoker to vaper. Easy.
Vaping is a more affordable option than smoking tobacco and those in the know at Public Health England even declared e-cigarettes to be up to 95% less harmful than cigarettes. Whilst there could be clearer messaging and signposting from the government and health departments, here at V2 Cigs, we are happy to help answer any questions you may have that we hope will give you a better understanding about ditching the cigarettes and switching to vaping. Whether you need help choosing products, looking after your vaping device or you are simply keen to keep up with vaping industry news, consider V2 Cigs your helping hands.
Don't just take our word for it, read what others are saying about V2 Cigs:
I've been vaping v2 for 3 years, halfway through I tried to find an alternative I could buy locally without post, just pop in and pick up, an expensive exercise but none lived up to the smooth flavour and I tried from cheap to expensive,but there were none that compared to V2.
Natalie A
I have been a V2 Cigs customer for approaching eight months, in that time I have always been very happy with not only the product on offer but also the level of service received. Using V2cigs has enabled both me and my wife to quit regular cigarettes with very little hardship. Although we have now found a flavour, method and strength we are both happy with there is plenty of choice on offer should we wish to change. I have found V2cigs to be a more pleasurable replacement for cigarettes and will continue to use a service that is easy and reliable.
Simon A
This review is long overdue and is basically a big shout out to Jacki Edwards for her amazing customer service. Her customer care is beyond anything I have dealt with before. She makes you feel more like a friend than a customer and goes above and beyond to ensure that you are a 100% happy, at times more than I think she's required to do. She believes in her products and her company and top of her list are her customers. V2 and we as customers are very lucky to have her. Thank you, Jacki!
Vapour2 Customer