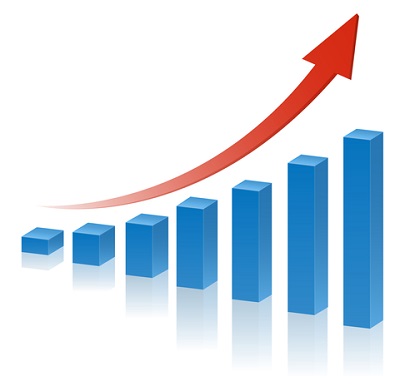 The growth of vapour has been simply spectacular to watch. It has risen so quickly from a new, niche product to something helping millions of people. This is the case both in the UK and worldwide, and it has brought with it an entire new culture of vaping. It quickly became a revolution of sorts, bringing a new wave of users to vapour and creating immense excitement among them.
For most who understand why this happened and what brought it about, they see it as a very good thing. After all, the introduction of vapour products has given so many an option that was never available before. Now they have the opportunity to switch to something that Public Health England has already stated is 95% less harmful than regular tobacco cigarettes. It cannot be understated how huge this opportunity is both for individuals and society at large.
That's why it was a surprise to hear that a recent study conducted by consumer analyst Mintel found that for the first time since launched, fewer people are using e-cigarettes to make the switch to tobacco. The usage among those who are using vapour as a means to make that switch was shown to be down to 62% from the previous 69%.
Is this a cause of concern? Certainly, that's how the Telegraph's report on the study painted the picture. The thinking is that there is a pushback against vapour in the UK, but that's really looking only at the surface. The article notes that less than a third of Brits smoke regular cigarettes, which is lower by 3% than it was in 2014. As Mintel's senior beauty and personal care analyst Roshida Khanom explained, "The lack of licensed products positioned as smoking cessation methods is hampering the e-cigarette sector and, as a result, we are not seeing as many new users enter the market."
Sales Still Show UK Growth
All of this might give people some worry as to a potential slowdown of vapour. This would clearly not be a good thing, as it certainly feels as if we are at the precipice of a revolutionary social change with regards to tobacco use. Yet, there are a number of different ways to look at these numbers and where things appear to be headed.
First, the fact that people are smoking less is already a great thing. That trend coincides closely with the rise of vapour, and it would be hard to see how there wasn't an influence there. Secondly, certainly consumers would love to have licensing of products, and that's probably true of any industry. That doesn't mean that in the interim, people will not look to be able to make their own educated choice about what is out there, before there is a rubber stamp of approval.
Lastly, this just shows how much potential there still is. This is the conclusion we can draw when analyst Khanom says, "Our research shows that the majority of consumers don't know how e-cigarettes work" and "Those who are using e-cigarettes as a smoking cessation method are doing so with little in the way of official guidance, whether from the market or the NHS." Despite their lack of knowledge, people understand the overall benefits of vapour and are making strides in making that switch. The underlying positives in that show how robust the market really is.
You don't have to take our word for it either, because the numbers are there. We reported earlier in the year about the UK vapour market and how it is projected to grow to £4.46bn by 2021. This plainly shows the market for vapour in the UK doesn't seem to be stalling in terms of buying behavior. That may contradict this specific survey, but there has always been a difference in what people say compared to what they do. Actions speak louder than words, and the public is making their voice heard with their purchases of vapour products.
Even with this growth, there remains more room for it. The goal should be to continue to educate the market, placate any fears there are, and provide people with the cost-effective opportunities to make that switch. That's what we are aiming to do, and we'll keep at it with the goal of helping millions more Britons get where they want to be.