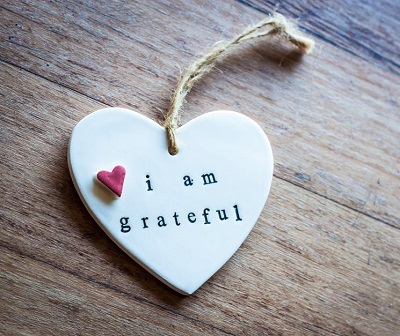 Gratitude, the act of feeling thankful for the positive things in your life. It's a simple concept but one that often falls by the wayside in our busy lives. Taking a moment or two out of your day to acknowledge the things you're grateful for can have a profound impact on your mood, and it's something we believe everybody should make time for in their lives.
It doesn't have to be the 'big things' either, the 'little things' are just as (if not more) important to appreciate. Catching up with an old friend, that first morning cup of coffee, a whole week of train journeys without a single delay (well, we can dream!); the more you begin to focus on gratitude, the more you'll start to notice these little happy moments that make life more enjoyable.
As this Thursday is Thanksgiving for our friends in the US, we wanted to dedicate this week's blog to a gratitude list on behalf of all vapers. There are plenty of things in the world of vaping to be grateful for, so today we want to shine the spotlight on five things that are topping our gratitude list this year.
Vaping Researchers
We're hugely grateful for the scientists who are conducting groundbreaking vaping research and publishing studies that help to dispel myths and prove without a doubt that vaping is a valuable harm reduction tool.
2017 has been a fantastic year for vaping studies, with some of the most prominent including:
Vaping News Outlets
The work vaping researchers do would be at risk of going unnoticed if it wasn't for the vaping news outlets who work tirelessly to share and discuss the biggest vaping news stories, while simultaneously combating miseducation. It can't always be a fun job (we all know about the dangers of venturing into the comment section!) but we have such a high appreciation for those trusted news outlets who always strive to provide a balanced view when it comes to vaping.
Some of our first ports of call for breaking news include:
Bloggers and YouTubers
The constant stream of discussion posts, reviews and videos from vaping bloggers and YouTubers is hugely underrated. Choosing to create this content for the community, driven by their passion for vaping, makes all vaping influencers hugely deserving of a spot on every vaper's gratitude list.
Think about the last time you wanted to check out reviews of a product before you made a big purchase. Where did you go for a trusted opinion? Probably to your favourite vaping blog or YouTube channel.
We want to take a moment here to give a special shoutout to all of the wonderful bloggers and YouTubers we've had the good fortune to connect with this year!
Positive Steps Forward
While we're not doubting that there's still a lot of work to do to keep educating the public on vaping, particularly if we look further afield at the international state of vaping, we are grateful for the positive steps forward we've seen this year in the UK.
We're particularly pleased to see the UK government's attitude to vaping continuing to become more positive throughout the year. The government has always had a comparatively benign view of vaping but we've seen even more positivity this year, including the government's plans for a smoke free Britain and e-cigarettes being featured as part of this year's Stoptober '17 campaign.
The Vaping Community
Finally, we want to shine a spotlight on the top spot on our list - the vaping community. While this wonderful community is something we should all feel grateful for, here at V2 we feel particularly indebted to you all and want to express our ongoing gratitude for your passion, enthusiasm and warmth towards us as a brand and vaping as a whole.
We've debuted a number of new products this year and each new release has been met with excitement and curiosity from the community - we love answering your questions about our products, hearing your feedback (positive or negative - we're always striving to improve!) and seeing your shots of our products in action.
We've said many times on this blog that the vaping community is a special thing and we truly believe that. We're grateful to be a part of the community and are excited to see what 2018 has in store for us all.
*
Now you've read our gratitude list we'd love to know what's on yours! Vaping or otherwise, make sure you head over to Facebook or Twitter to let us know what's topping your list.