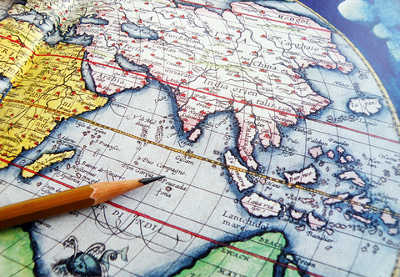 Vaping around the world varies in its liberalism, legality, and leniency in law. Where one country may encourage the use of e-cigarettes, other may impose jail sentences for possession of such devices. It's a strange world we live in sometimes. Some countries embrace e-cigarettes to abate burgeoning tobacco consumptions where others fear the unknown health implications and impose widespread bans.
Similar in essence to their delivery of nicotine to the body, it's an unfortunate fact that tobacco cigarettes and e-cigarettes can sometimes be lumped together as one. As the e-cigarette industry in the UK looks to differentiate itself from smoking and to potentially act as an aid against it altogether, we take a look at vaping around the world and who has the most lenient laws.
Vaping Laws Around the World
UK
Vaping continues to gain in popularity in the UK. Whilst vaping in enclosed public spaces and in the workplace currently remain restricted, vapers are free to vape in designated smoking areas and on the streets, as well as devices and e-liquids being readily available online and on the high street. Seen by growing numbers as a beneficial way to stop smoking completely, in 2015 Public Health England declared e-cigarettes to be up to 95% less harmful than smoking tobacco. The Scottish Prison System are even about to start providing prisoners with e-cigarette kits in an effort to make prisons become smoke-free. Whilst being proactive to support vaping the UK has strict rules about smoking and has lead the world with bans on smoking in public space and banning smoking in cars when children are travelling with them.
New Zealand
Following in the footsteps of the UK, earlier this year New Zealand lifted their ban on vaping nicotine products and e-liquids, recognising that e-cigarette devices are far safe than the burning and combustion of tobacco. As of early 2019, Kiwi's will be able to purchase e-cigarettes as lawmakers argue that vaping should be seen as a legitimate aid to stop smoking.
Germany
Whilst typically strict in their regulatory processes, innovation and technology remain at the heart of the German people, so it's no surprise that when it comes to e-cigarettes and vaping, laws are particularly liberal. With no regulation on public vaping, like most countries within the EU, Germany follow the Tobacco Products Directive which limits nicotine levels in e-liquids as well as restricting tank sizes.
Netherlands
As you might expect, the liberal folk in the Netherlands have a relatively positive approach to vaping with e-cigarettes and e-liquids readily available on the high street.
Russia
The Russian government take a particularly positive approach to vaping and actively encourage the use of e-cigarettes to help reduce the number of tobacco smokers in the population. Estimate show that up to 4 million smokers have ditched and switched to vaping in recent years.
Sweden
E-cigarettes in Sweden are a common sight and do not adhere to the Tobacco Products Directive. Vapers are even able to vape indoors!
Whilst the above locations are suitable for vaping in, countries such as India, Thailand, Argentina, and Dubai impose some of the strictest restrictions on e-cigarettes and it's always important to check individual country's laws before travelling.