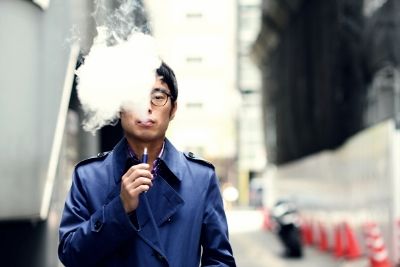 If you're used to buying your vaping products from your favourite online vape store, then you'll know just how easy it is to vape happily and stay smoke-free at the same time. If this is the case, then it might not come as much of a surprise to learn that the popularity of vaping as a way to stop smoking, coupled with the continued growth in vaping technology and products, has recently led to China's first vaping billionaires. Let's find out how popular vaping actually is, as well as why, more than ever; you should source your vaping products from a reputable seller.
How Popular is Vaping?
According to the World Health Organization, the number of smokers around the globe is in constant decline with the figure sitting at just over one billion. That's roughly an eighth of the population of the planet. While that number might sound alarming to you, the number of smokers in the U.K. in 1974 was staggeringly, almost half of the adult population. Thankfully, the health kick that the nation needed has become a mainstay meaning that the number of smokers continues to decrease.
As the number of smokers lessens, the popularity of vaping is soaring. Research from Euromonitor shows that there has been a rise from around seven million vapers in 2011 to 41 million in 2018. The same study also predicts that by 2021 the number of vapers will be nearer to the 55 million mark. Naturally, as the number of vapers increases, so do the sales of vape kits and vaping accessories. In just five years, the global vaping market went from a £5.5bn industry to £15.5bn in 2019. Such a surge in market growth explains why China - the birthplace of vaping - can now count two of their residents as the first billionaires to make their money from vaping.
According to Forbes, the valuation of vape company Smoore International Holdings who supply vaping devices and components to customers around the world stands at nearly $23bn. This means that Chairman and CEO Chen Zhiping now has a stake worth almost $8bn, while shares held by executive director Xiong Shaoming are now worth $1.2bn.
What is fast becoming a go-to option for smokers looking to quit smoking, e-cigarettes pose much less of a health risk to smoking tobacco. In fact, Public Health England cites vaping to be up to 95% less harmful than cigarettes, while also saying that e-cigs can potentially help smokers to quit smoking and become smoke-free at the same time.
Why Is it So Important to Buy Vapes from a Reputable Vape Store?
Let's face it, an industry worth billions that continue to skyrocket looks like a pretty good place to make some money. As the popularity of vaping continues to increase, those looking to get a share of this particularly lucrative pie will, unfortunately, include the occasional cowboy seller. As the industry booms and manufacturers looking to get in on the action, it's worth noting that these sellers will usually sell their wares at a pretty cheap price.
Whether it's buying from manufacturers that use cheap ingredients to produce e-liquid or cheap components to create a vape pen; just because the device might seem like an attractive price to your wallet, the quality of your vape will more than likely be a woeful one, to say the least. What might look like the cheapest and most affordable vape, will usually be a dud product that will not only provide you with a bad first experience of vaping but worse, may even send you back in the direction of those dreaded cigarettes.
In the first instance, a spot of research into reputable vape kits and e-liquids will go a long way in helping you decide which vape shops you can trust. Read reviews, discuss your findings with your vaping friends, or if in doubt, why not give the friendly team here at your soon to be favourite online vape store, V2, a shout to answer any vaping queries you may have?
No matter which style of device you choose, be it; a standard e-cigarette, vape pen, vape pod, or vape mod, one of the critical bits of information you should look for is whether they are TPD compliant. In the U.K. and across the E.U., nicotine-based products such as vaporisers are governed by guidelines in the Tobacco Product Directive (TPD). Vape companies adhere to a set of rules to ensure our safety when we vape.
The Rise of the Online Vape Store
If you've walked along your local High Street, the chances are that there may be one, two or even multiple vape shops at your disposal. While it can be handy to have a chat with someone in-store, there may also be an element of pressure selling whereby you end up with a vape pen that doesn't really meet your requirements. If you're exploring the idea of vaping as a way to replace your smoking habit, all you need to know is that you should do so in a way that poses the least stressful route, while choosing a vape kit that satisfies your craving for nicotine.
With so many vape shops dotted along the High Street, how do you know who's reputable and who isn't it? One way to avoid getting stung with a lousy vape experience is to choose an online vape store like V2 Cigs. With a range of vape kits that can be easily researched at your fingertips, it's fair to say that buying your vape essentials at online vape store is probably of the best ways to know that what you're getting is a legitimate vape product that is both well regulated and well-reviewed by your vaping peers.
Keep things simple and opt for a vape starter kit such as V2 Cigs Starter Pack. Featuring everything you need to get started, all you need to do is screw the pre-filled e-liquid cartridge to a fully charged e-cigarette battery, and away you go. Fuss-free and easy to use, once you've found a favourite e-liquid flavour you'll be vaping happy and well on your way to a smoke-free future.
With quick delivery times and the bonus of not needing to leave the comfort of your own home to get your vaping essentials, ordering from an online vape store like V2 may be the best decision you make this year.