At V2 Cigs we stock a wide range of electronic cigarettes and vape devices for all levels of user experience. For those who are new to vaping, it's best to choose a device that is user-friendly to get used to the controls, whereas if you're an experienced user you're going to want to choose a device that can cater to your needs more specifically. Often, if you've been vaping for quite a while you will have specific preferences, whether it's a certain level of air intake, resistance, or nicotine content in your e-liquid. If this is the case, you'll probably find that vapes labelled for beginners just won't cut it and you need something with a little more power.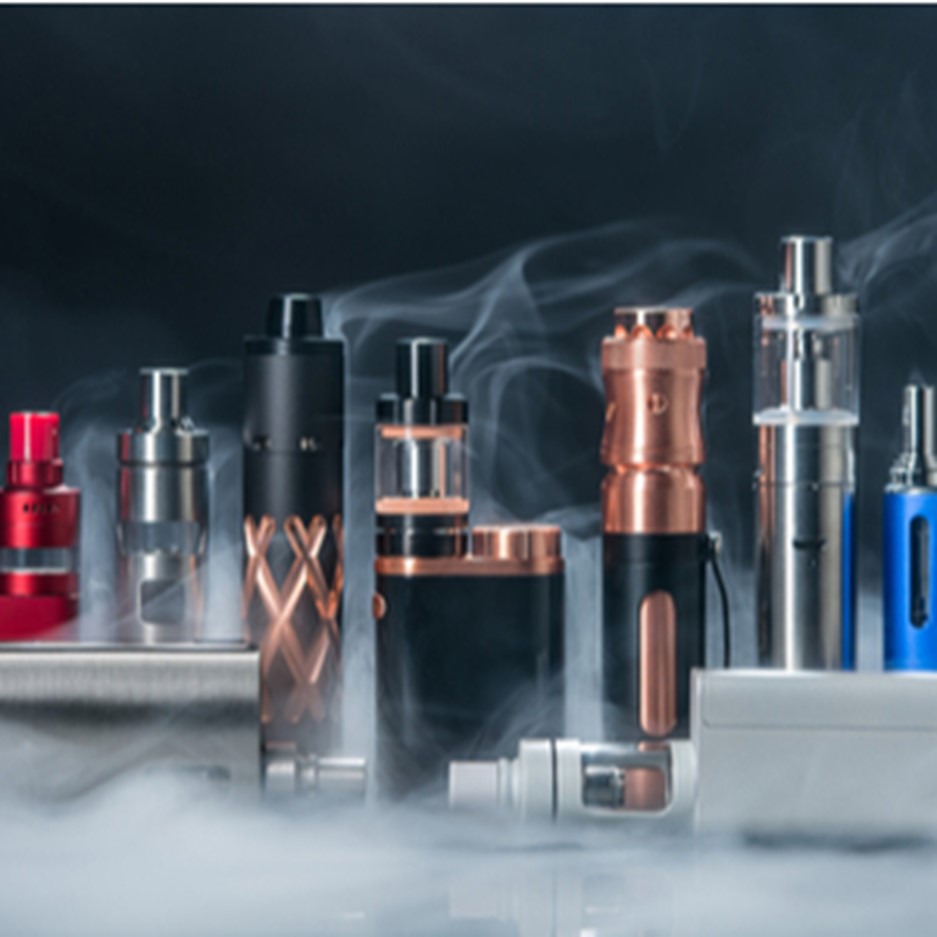 Fortunately, we've got a device for everyone and plenty of options to make it easy for you to pick one which suits your vape style. From a range of stylish designs, high-spec models and different sizes , there are plenty of factors to consider when choosing your ideal vape. Finding a vape that is most comfortable for you is key to enjoying the vaping experience and kicking your smoking habit for good. Nothing makes quitting smoking more difficult than trying to use a vaping device but not getting satisfaction from it. With a vape mod, you'll have complete control over all of lots of different factors that go into your vape, and can enjoy an experience much more personal to you.
If you're unfamiliar with vape devices available on the market today, you probably won't have heard of a vape mod and may only be aware of the standard vape pen device or perhaps other beginner devices such as vape pod kits. Although they are the same in essence - both heat up e-liquid using a coil and produce vapour - the design and complexity are worlds apart. Vape mods offer greater options for customisation, upgrades and the ability to fine-tune your vaping experience far more than vape pens. Their design is often more complex, due to the greater number of controls, making it much better suited to more experienced users. To compare the basic vape pen with the advanced vape mod would be like pitting a Ford KA against a Ferrari 488!
What are Vape Mods?
Before vaping hit the mainstream, most vape devices were pretty basic in both the design and what they offered, leading to avid users customising their vapes. This included upgrading components such as the battery, tank, coils and the casing in which they are all housed. This became the norm as users demanded more from their vapes, but in order to carry out these upgrades, they needed a box, which essentially was a whole new case that allowed the separate parts to be pieced together.
Technology eventually caught up with user demands and vape mods were born. The vape box, as you may have known it, has been incorporated into the design as a staple, forming the vape mods we know today. Now, many vape mods also come as a full kit, rather than separate pieces for users to construct, but the parts can still be switched out and adapted if you want to. This means that vapes can be built by the user to their own specification and upgraded much more easily should you wish. It's this higher level of customisation which makes vape mods more appealing to seasoned users, as it means they can enjoy more specialised styles of vaping. Some users prefer high-resistance atomisers which are above 1.0 ohm , as they use less power, for prolonged use throughout the day, as well as using less e-liquid for longer-lasting vape sessions. A high-resistance atomiser will also provide thinner and therefore more discreet clouds which often suits those who use their vape in public places or indoors (when permitted).
At the other end of the spectrum are low resistance coils which can accommodate more power and therefore produce more vapour. These are suited for short-term but intense use and will be the setting used when vape cloud competitions are held. For the everyday user, low resistance can deliver the best results in terms of flavour intensity and nicotine intake, depending on how the e-liquid you use reacts to high temperatures.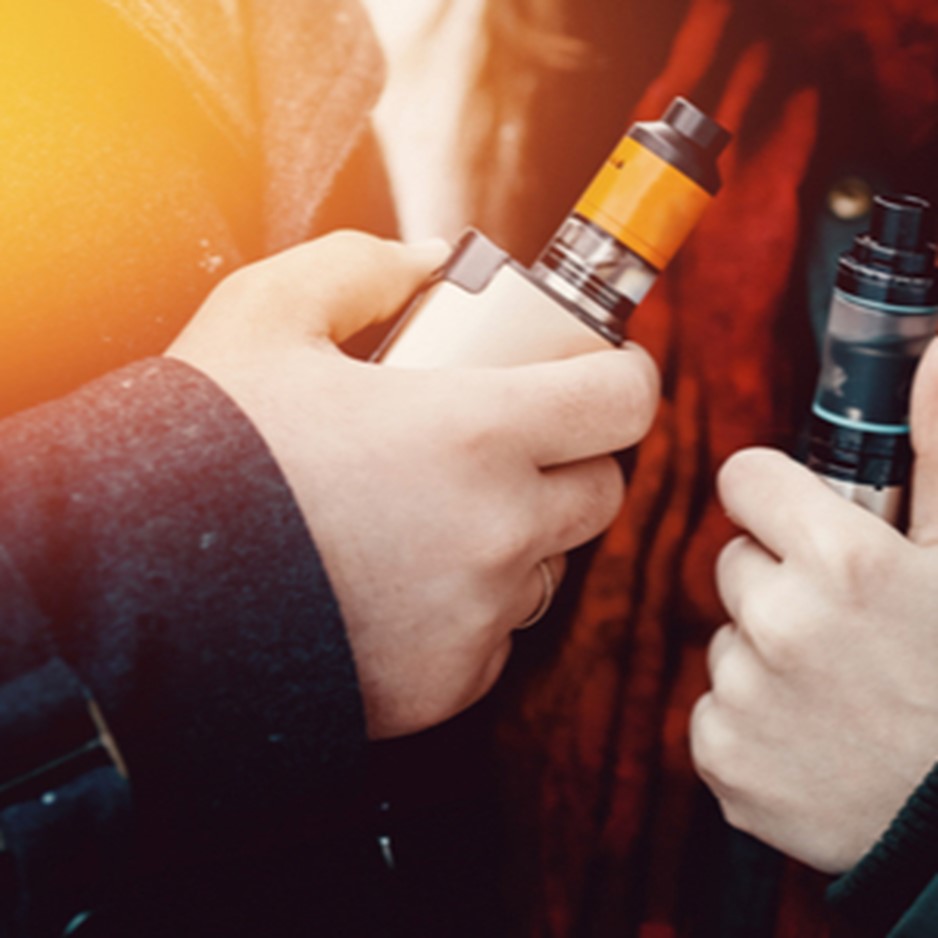 When it comes to upgrading your vape mod, there are some upgrades that you'll likely carry out through choice and those which you have to carry out through necessity. The coil is one of the components which will need to be changed over time as prolonged use can wear it down and sometimes even burn it, which as you may know, tastes highly unpleasant. Coils can be easy to burn, which can put many new vapers off and ruin the experience entirely. Coils are essentially a wire wrapped in cotton - the cotton soaks up the e-liquid and the wire heats it, creating vapour. It's a delicate component and as you can imagine, one which is easily damaged. The coils aren't designed to last forever and will break down over time, especially if multiple puffs are taken in quick succession as this speeds up the degradation process. Keeping on top of your coil and replacing it when needed is the key to a smooth vaping experience.
Your coil will need to be changed regularly if you vape a lot, but if you're unsure exactly when your coil needs to be replaced, there are a few very obvious tells. For one, the vapour will taste burnt and will affect the flavour of the e-liquid - it's quite unmistakable. Weak flavour is also another clear indicator your coil's time is up. This is a result of the coil being worn out and being unable to soak up as much e-liquid to be vapourised. Similarly, these issues apply to weak clouds and low vapour reproduction, as your coil may be struggling to vaporise enough e-liquid.
Another key component of your vape that you'll want to take a look at when purchasing or upgrading your vape mod is the battery. This is the component that will have the biggest impact on the way you use your vape. If the battery is too weak or too small, it could mean you get very limited use out of it between charges as it can't keep up with your usage patterns. However, if you have a large battery it will increase the usage time and help you get the most out of your e-liquid. Upgrading your battery is key to the longevity of your vape mod and is absolutely crucial if you're a seasoned user who vapes every day. Poor battery life is what lets some older models of vape down, as they may be good for beginners, but for advanced users, they simply can't keep up.
Of course, not everyone wants a huge battery on their vape as it can make it quite clunky and less discreet. Just as there are bonuses to having a large battery and design elements which a lot of users love about chunky battery cases. At V2, we stock the lot, whether it's a smaller, more discreet battery to fit with the slimline approach you're taking with your device or a larger battery for power-hungry users who want more puffs from a single charge. There are specific types of batteries too which can enhance your experience, such as manual or automatic batteries. A manual battery features a button that needs to be pressed in order to activate it and power the vape, whereas automatic batteries power on when they sense the user inhaling, providing power to the vape without the need for additional controls.
The tank on your vape is another component that you'll likely want to upgrade as you gain a better understanding of how you use your vape mod. Some tanks can be quite small and only hold a small amount of liquid, which isn't ideal if you use your vape regularly throughout the day. Opting for a bigger tank will increase the amount of liquid you can carry around with you and won't hinder the size of your overall vape too much either as they're only a small component. Tanks are easy to upgrade, just make sure that they are compatible with your other components before you switch out a key part of your vape.
The Best Vape Mods for 2021
Now that you're familiar with the specifics of vape mods and why they're a great choice for seasoned users, we're going to look at some of the best vape mods available in 2021. We stock each of the vape mods you'll see below and would happily recommend each and every one of them as we handpick our stock to ensure you're always getting a quality product!
Innokin Proton Mini Ajax Kit
This Mini Ajax Kit is perfect for users who want power in a pocket-sized design. This device uses a sub-ohm coil which is powered by a 3400mAh battery and is super-quick charging, so you'll spend less time sat by a plug socket and more time enjoying your vape on the move. Don't let its size fool you, this pocket rocket is also capable of creating large and dense clouds for maximum satisfaction . This vape also features a lot of customisation options and various output options, with a maximum output currency of 35A.
This vape mod comes with an Innokin Ajax 2ml capacity tank, designed to make refilling easy with a push-to-fill mechanism. It also features a dual adjustable airflow control, which allows you to fine-tune the amount of airflow you like. With additional components such as the Plex 3D Matrix coils, you can enjoy bigger and more intense bursts of flavour from your favourite e-liquids.
The design of this vape mod is also something to behold, with three colourways of green, blue and black available, but that's not the best part. The most eye-catching part of this device's design is the ability to customise the design with your very own graphics! The case features a small screen that allows images to be uploaded to be displayed on the screen on a loop or as a screensaver effect.
SMOK Rigel
Another quality vape mod which we would recommend is the SMOK Rigel. It's a compact but high-powered vape which can kick out an impressive 230W . Its portability makes it the perfect choice for those who want a powerful vape that will last the entire day. This vape delivers a satisfying vaping experience but it's all about style. Built with a carbon fibre and stainless steel frame, it's designed to last and look good whilst doing do. Designed to work with two 18650 batteries, this vape isn't going give up on you halfway through the day. Not only does this device look and play the part, but it's also got a built-in safety feature in the form of a safety lock for the top cap which prevents any leakage and acts as a childproofing feature.
The Rigel is a powerful option, as it's been built to cope with rigorous and continuous vaping for those who like to chase big clouds. This is made possible by the device's self-adaptive power and USB Type-C charging meaning it is super-efficient. The accompanying V9 mesh coils are designed to enhance your e-liquid's flavour to create much larger and more dense clouds. If you're a vaper who loves a strong flavour from their liquid, you can also manage the flavour intensity using the airflow adjuster.
Innokin Kroma-R
The Kroma R Zlide kit is what we'd class as an introductory vape mod and is more suited to those exploring vape mods for the first time . The mod is powered by a replaceable 18650 battery and can kick out 80w, which is ideal for most new vape mod users. The design of this mod is stunning too, with a built-in screen that keeps you updated on your vape's battery life and allows you to control the settings of the vape to customise your experience.
The simple, easy to use design of this vape makes it perfect for all kinds of users on a day to day basis. The last thing you want from your vape is a device that is difficult to use and makes quick use a hassle. The ergonomic design of this vape means that it's comfortable to hold in your hand and easy to slip into a pocket in between uses. As part of this kit, you'll get a 1.6-ohm coil which, depending on the e-liquid, is often used at around 15w.
Innokin Proton Plex
This vape makes a great first impression. You can tell straight away, just by looking at it, that this device means business and you're getting some serious bang for your buck. The first noticeable feature of this vape mod is the Plex tank, which has been created specifically for this mod. The Plex tank is a next-gen design and is made to accommodate the new Plexus mesh coil innovation. The tank benefits from a dual bottom-adjustable airflow which features an easy slide top-fill system and is also fitted with a 0.13-ohm triple-core Plexus coil.
Another fantastic feature is the joystick navigation, allowing you to easily switch between the display on the built-in screen for a complete and premium feel. The screen and main control button are integrated extremely well into the overall design giving the device a smooth feel. The display shows 5 info-lines which are:
Wattage
Mode
Dual battery indicator level for each cell
Resistance level
Coil type and puff time
Innokin CoolFire Z50
This vape is the most recent in Innokin's CoolFire range is designed to be easy to use for beginners and sufficient for more experienced vapers too. While this proves the perfect introductory kit for beginners looking to learn the ropes of vaping mods , this would make the perfect backup piece for experienced vapers who want to diversify their collection. This mod is compatible with both 22mm and 24mm tanks, which is perfect as a backup or for standard daily use. The Z50 also comes with a 2100 mAh capacity battery which is perfect for use throughout the day on just one charge. Having to remember a charger when you head out in the morning or find a place to charge your vape during this day is nothing short of inconvenient and simply not needed in today's world of modern vaping devices!
The adjustable airflow option allows you greater control over the size and density of your clouds, which will also help you control the strength and intensity of flavour. If you're a beginner you may prefer thinner clouds as you get used to your new vape, but if you're a more experienced user you may prefer dense clouds for maximum satisfaction. The coils included are Zenith/Zlide Z-Coils, which we recommend you pair with an e-liquid that has a 50% or higher PG rating.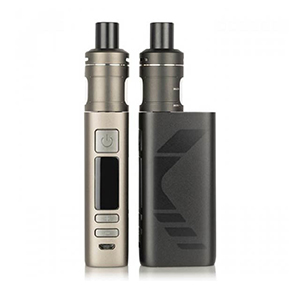 Kanger Subox Mini V2
This Subox Mini V2 kit is an upgrade on the original Subox Mini, combining a 2200mAh Kbox Mini 2.0 MOD and a 2ml Subtank Mini 2.0 Tank. It also has a multi-protection feature that ensures your safety by preventing overheating or any electrical faults which could cause harm. The tank is capable of holding up to 2ml of e-liquid and is refilled by using a simple top-filling design. If you've ever tried to fill your tank with e-liquid whilst in a rush you'll know the difficulties and understand how handy the Subox Mini V2's feature is.
The built-in airflow is a must-have feature for any vaper who is serious about enjoying their experience. Although, if the vape is poorly made, it's very easy for the e-liquid to leak out of the valve and ruin your belongings. Luckily, Kanger has created a leak-proof airflow control for safe use. The selection of great features on offer makes this device the perfect choice for those who are looking to quit smoking and want to make that process as easy and pain-free as possible.
Get Your Vape Mod at V2 Cigs
It's the ability to upgrade key components which make vape mods so popular amongst the vaping community and ex-smokers of all ages. Just like with most electronic devices and pieces of technology, users want to be able to customise their kit to get the best experience from it and it's the same with vaping. Vape mod kits include all of the components you need to get started, taking the stress and hassle out of sourcing the individual parts yourself.
Take the next step in vaping, treat yourself to a vape mod from V2 Cigs. We have a huge range of devices to suit a range of different customers and their needs. We've even got a whole range of accessories for you to diversify your device and upgrade it. Part of owning a vape mod is upgrading it and with certain components, they will need to be replaced regularly, which is why we stock everything you'll need to continue enjoying the best vaping experience.
To see what we have on offer, head over to our website and begin exploring our diverse selection of vape mods. If you have a specific enquiry or would like to speak to us directly, you can call us on +44 (0)1733 555 555 or email us at team@buyv2cigs.co.uk with your message.