The TPD, or Tobacco Products Directive, is a piece of EU legislation that aims to educate the public, particularly non-smokers, minors and young people about the risks of vaping. When implemented a few years ago, public health experts in the UK, including the NHS and Public Health England (PHE) expressed concern that by restricting e-liquids and vape products across the board, vapers who used their e-cigarette to help them cut down or quit smoking would revert back to tobacco cigarettes. There was also concern that current smokers would be less likely to either attempt to or successfully quit smoking without an effective nicotine replacement to help them. Vaping has been shown to be highly effective in helping smokers kick their habit, and is almost twice as effective as other traditional nicotine replacements, like patches, gum and lozenges.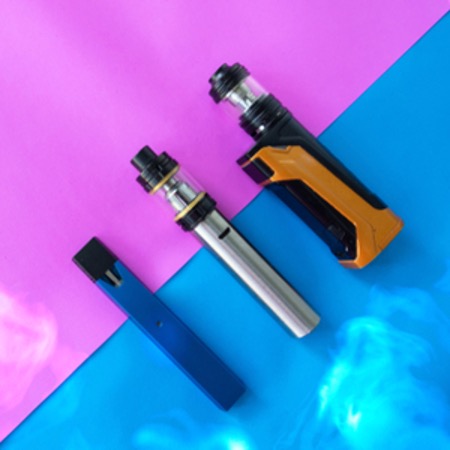 While it is incredibly important to note that vaping is not entirely risk-free and there is little research available about the long term effects of vaping, as it is such a recent phenomenon, the evidence tells us that vaping is significantly safer for your health than smoking. Quitting smoking - no matter what kind of quitting aid you use to help you get there - is one of the best things you can do for your health. The TPD's primary aim is to make sure people who shouldn't take up vaping do not, which is very important, as vaping does still contain nicotine, which is, as we all know, highly addictive.
What is the TPD, and How Does it Affect E-Cigarettes?
There are several rules that have been implemented by the TPD regarding vape products, the majority of which concern the packaging of e-liquids, as well as minimum safety and quality standards, increasing the information available to consumers and implementing protections to prevent children from accessing e-liquids and other vaping products.
While the TPD was first implemented in 2014, new restrictions that primarily affected vape and e-liquid manufacturers were put into place in May 2017. These new requirements included:
The restriction of e-cigarette tanks (the chamber that holds your e-liquid in the actual vape device) to a capacity of no more than 2ml.
The restriction of the maximum volume of nicotine-containing e-liquid for sale in one refill container to 10ml - meaning you can't buy e-liquids with nicotine in them in bottles of more than 10ml.
The restriction of e-liquids to a nicotine strength of no more than 20mg/ml, or 2%.
Requiring nicotine-containing products or their packaging (that means e-liquids!) to be child-resistant and tamper-evident.
A ban on certain ingredients in nicotine-containing products and e-liquids, including colourings, caffeine and taurine.
New labelling requirements and warnings on e-liquids and e-liquid packaging.
A requirement that all e-cigarettes and e-liquids be notified to MHRA (the Medicines and Healthcare products Regulatory Agency in the UK) before they can be sold. A European Common Entry Gate (EU-CEG) notification portal was set up to allow producers to submit their products and information about their safety to the MHRA efficiently.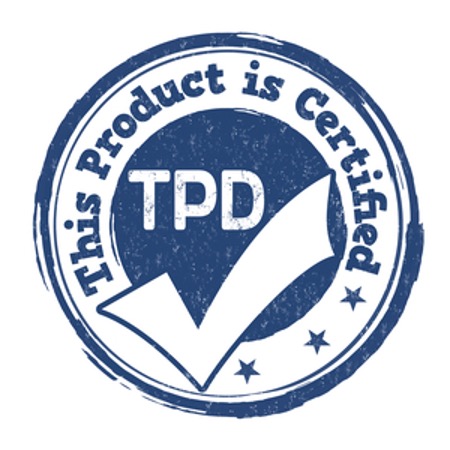 These regulations were put into place for producers and manufacturers of e-liquids, e-cigarettes and other vaping products, which includes any organisation who either makes these products or re-brands products from other companies and countries. Sellers of e-liquids didn't have to do anything unless they also made their own products, and had until May 20th 2017 to sell or dispose of any products that weren't in line with these new regulations.
Lots of these regulations had a minimal impact on existing vapers. There was some concern that smaller tank sizes and e-liquid bottles would lead to more waste, particularly as the plastic packaging required for optimum safety is very rarely recyclable, however, this was fairly minor. There were also concerns that vaping would get more expensive as a result, however, this has also proven to be unfounded in the years since TPD regulations came in.
How are TPD Regulations Affecting Vapers?
One of the areas where restrictions did have a significant and concerning impact was the restriction on nicotine strengths in e-liquids. Today, you won't find any e-liquids on the shelves with a nicotine concentration of any higher than 20mg/ml due to the TPD regulations.
When smokers first switch to vaping, the nicotine strength they choose for their e-liquids or vape cartridges is very important, as it can be the difference between a satisfying and enjoyable vape experience, and one that is unsustainable and doesn't satisfy your nicotine cravings enough to stay away from cigarettes in the long term. The way nicotine in e-liquids affects your body is highly unique, so what works for one person won't be the same for another. However, as a rule of thumb, the more you smoke before quitting, the higher nicotine concentration you'll need.
At V2 Cigs, our Vapour2 range of e-liquids come in a few different strengths, to suit your nicotine needs, as do the majority of e-liquid brands. We recommend that if you smoke more than 20 cigarettes per day on average, a high-strength nicotine e-liquid is the best choice for you - our highest strength is 1.8% nicotine, or 18mg/ml. For moderate smokers (those regularly smoking 10-20 cigarettes a day), we recommend 1.2% (12mg/ml) nicotine e-liquids, and for those smoking less than 10 tobacco cigarettes a day, a strength of 0.6% (6mg/ml) is generally the best choice. However, if you try a certain strength and find that it is unsatisfying and find yourself feeling cravings more often, you may need a higher concentration. Conversely, if your e-liquid makes you feel lightheaded or dizzy at all, a weaker e-liquid may be right for you.
In other regions, like the US and China, where e-liquids are not subject to TPD restrictions, e-liquids can be made with higher concentrations than in the UK and EU, resulting in some vapers who need high-nicotine e-liquids to vape effectively looking to buy from abroad, through both legitimate and illegitimate channels. For example, in the US, nicotine-containing e-liquids can be sold in much higher concentrations - sometimes up to 6% concentration! This brings up a whole host of new concerns surrounding not just the safety of high-concentration nicotine e-liquids, but also vape safety when it comes to unregulated or black market products.

The Dangers of Black Market Vaping
Like all products, there are some significant dangers to consider when it comes to purchasing products from unregulated sources, and we should seek to avoid this at all costs. This problem is particularly significant when it comes to vapes and e-cigarettes, as these products are actively consumed and inhaled by their users on a regular basis, opening consumers up to significant adverse health effects without knowing.
Dr Emma Ward, a lead researcher at the University of East Anglia and who led a recent study as to the impact of TPD regulations on vapers in the UK stated:
"The most worrying thing that we found was that the restrictions caused some people to buy higher strength e-liquids and prohibited components on the black market via countries where regulations do not apply such as China and the US – potentially putting their safety at risk."
This increase in the purchase of unregulated and potentially unsafe products is of massive concern, as the EVALI outbreak in the US proved. EVALI (which stands for E-cigarette or Vaping product use Associated Lung Injury) was a significant outbreak, affecting more than 2000 people and sadly killing more than 60 users between 2019 and 2020. This outbreak was later linked directly to the presence of a substance in unregulated e-liquids called Vitamin E-Acetate. It's worth noting the Vitamin E-Acetate is banned in the EU and UK, and has been for several years, including prior to the US EVALI outbreak. This substance was originally used as a thickening agent in some e-liquids, with concentrations of lower than 20%. However, as a result of high demand and low availability of THC oil (a psychoactive substance, which is banned in most regions) in California, where the majority of cases were found, black market manufacturers and sellers bulked up their e-liquids with high concentrations of Vitamin E Acetate. Vitamin E Acetate looks and feels very similar to THC oil, making it a popular choice for black market manufacturers looking to make their e-liquids look considerably more potent than they actually are. As a result of the outbreak, some US states have restricted the use and sale of Vitamin E Acetate in e-liquids. However, the considerable portion of black market sales remain unaffected by these regulations, and continue to sell both contraband products such as THC e-liquids, but also sell to underage vapers and young people. Another significant piece of information around the EVALI outbreak is that it was less common in states with more relaxed drug regulations, implying that the prohibition of substances is not necessarily effective.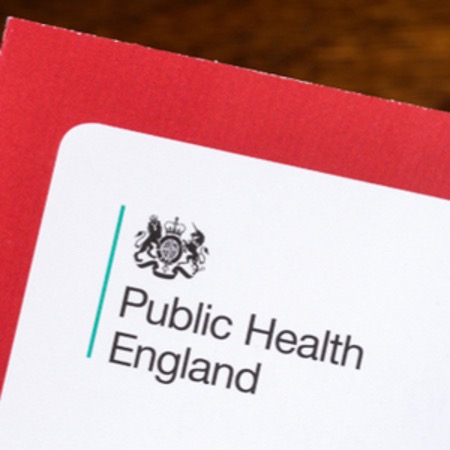 Studies by Public Health England indicate that there is a significant portion of smokers who are afraid of switching to e-cigarettes due to concerns around acute lung injuries like the EVALI outbreak in the US. Unfortunately, this creates a sort of vicious circle, whereby increased concern about vape safety results in stricter regulations, which serves to expand black market operations, in turn making it less safe to vape, and so on and so on. While we know in general how dangerous tobacco cigarettes are, the general public is often unsure about the safety of vaping, and putting restrictions on vape products only serves to demonise e-cigarettes, despite their considerably lower level of risk and the amazing benefits they can have when it comes to helping long-term smokers leave their habit behind for good.
In India, heavy restrictions were placed on vape products in 2019, including a ban on the production, trade, transport storage or advertising of vape products, with heavy penalties of up to a year's imprisonment, or a fine of up to one lakh rupees (Equivalent to just over £1000, or $1300) for a first offence, and considerably more for repeat offenders. However, recent evidence suggests that even with heavy penalties in place for vape manufacturers, the vape industry is thriving, with vape products available in shops all over the country and online. The difference between today's market and the market before the vaping ban is that legitimate, high-quality and trusted vape brands are nowhere to be found, instead replaced by low-quality, cheap and unregulated products that originate on the black market. This pattern has been seen all over the world when heavy restrictions on vape products have been implemented, indicating that harsher restrictions are not effective at keeping people safe, no matter how well-meaning they are.
The growth of the black market is also of great concern for young people in the UK, particularly underage users who are the very people the TPD regulations were designed to protect. A larger and therefore more accessible black market only serves to make it easier for underage vapers to get their hands on vape pens, mods and other devices, as well as vape juices, some of which may contain dangerous and unregulated ingredients. Minors and young people are more likely to engage in risky behaviour as it is, and with increased ease of access to vape devices and products that may harm them, there is a real concern that TPD regulations and regulations similar to them will only encourage underage vapers more.
Alternatives for Vapers in the UK
With TPD regulations in place, you might think that there's no way for you to get high-concentration e-liquids without resorting to picking up potentially harmful substances without any regulations, but fortunately, you'd be wrong. While TPD regulations prevent high-nicotine e-liquids from being manufactured and sold, there are a few completely safe and legal alternatives available to give you a stronger, more intense and more satisfying vape experience if that's your preference.
Nicotine Shots & Shortfill E-Liquids
Shortfill or "shake and vape" e-liquids are nicotine-free e-liquids that aren't subject to TPD regulations. This means they can be sold in larger quantities than nicotine-containing liquids, usually in 40, 50 or 60ml bottles, several times larger than premixed containers. However, there is one major difference between shortfill e-liquids and traditional nicotine-free liquids: shortfill e-liquids purposefully leave a little extra space in their containers. Usually filled to around 80%, this extra space allows users to add their own nicotine shot for a customised vape experience that perfectly fits their needs! For example, in a 50ml bottle of shortfill e-liquid, you'll often get 40ml of nicotine-free e-liquid, which when mixed with a nicotine shot becomes your 50ml of lovely e-liquid!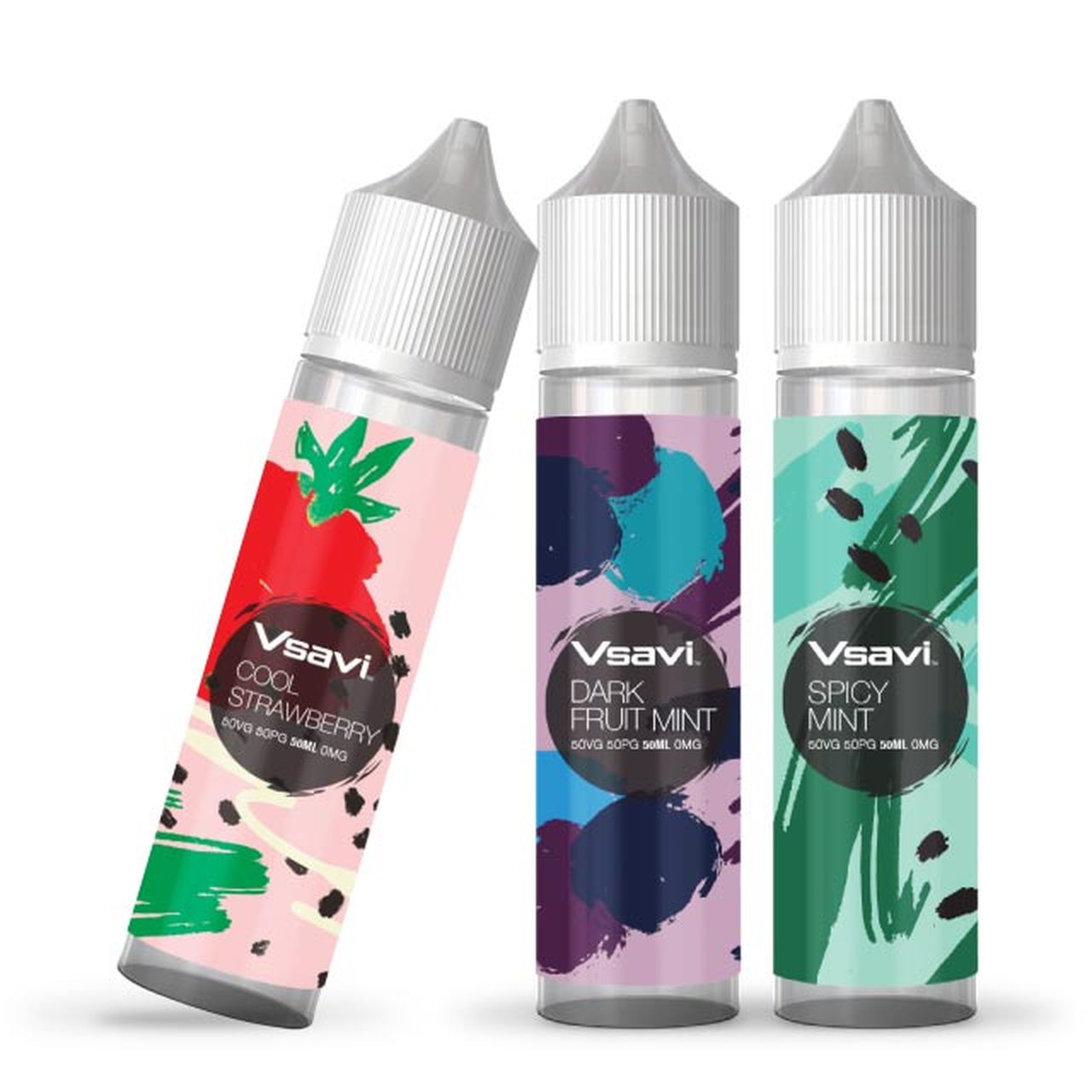 Shortfill e-liquids are the preference of many vapers, not just those who want a stronger e-liquid, as they allow you to have complete control over your e-liquid, and to adapt your e-liquid strength exactly how you want it. You can even adapt on the fly by adding additional nicotine to the shortfill when you're part-way through the bottle!
When you pick up a shortfill e-liquid, you'll probably also want to get a nicotine shot, or nic-shot, as they are sometimes known. This is the bit that will make up the space in your shortfill bottle and come as highly concentrated completely flavourless nicotine formulas. You should never vape nic shots on their own as they are very strong and will certainly make you feel very unwell, as well as potentially causing real harm. Nic shots should always be mixed with a shortfill formula for safe, yet strong vaping! Nic shots are, as nicotine-containing substances, subject to TPD regulations, which means they cannot be larger than 10ml or stronger than 20mg/ml or 2% nicotine. However, when mixed with shortfills, they can deliver a strong, intense rush of nicotine to users. As most shortfills are designed to be used with nicotine shots, they are mixed with this in mind, so you don't have to worry about your e-liquid becoming diluted or losing its flavour.
Shortfill e-liquids are also very easy to use! All you need to do is put the nicotine shot into the shortfill and give it a shake to combine the two (which is where the name "shake and vape" comes from). Then wait a minute or two for any air bubbles to reduce and for the liquid to settle, and then it's just like vaping with any other pre-mixed e-liquid, in the strength and formula that you want!
Shortfills offer you great value for money, as they are more affordable per ml than premixed e-liquids and premixed vape pods. They are also considerably less wasteful than premixed e-liquids as they come in much larger bottles, which means less single-use plastic - you're only throwing away one bottle and one nicotine shot container for 50ml of e-liquid, compared to five premixed bottles under the TBD 10ml regulations. After all, 10ml of e-liquid generally would last someone who is used to smoking 15 traditional tobacco cigarettes a day around one week (though, of course, this can vary a huge amount!). Replacing your e-liquid bottles every week isn't just inconvenient, it can get very expensive too, and contributes massively to the amount of plastic waste we throw away every year. Even in territories like the US where e-liquids can be premixed much stronger than in the UK and Europe, shortfill e-liquids are still very popular due to the excellent value for money they offer and the amazing range of flavours on offer, as well as the eco-benefits! Using shortfill e-liquids, UK and European customers can safely and legally mix their e-liquids to create a higher nicotine concentration than pre-mixed liquids can offer. Shortfill liquids are perfect for heavy smokers looking to quit or cut down without turning to dangerous black-market products, and for users who want to get a more intense nicotine rush with their vape.
Nicotine Salt E-Liquids
If you don't fancy mixing your own e-liquids just yet, another alternative to traditional e-liquids is nicotine salt e-liquids. Nicotine salts are a type of e-liquid that is designed to give you a stronger nicotine rush without actually increasing the nicotine content in an e-liquid. This is done by combining nicotine with an acid, which allows the body to absorb the nicotine faster.
Nicotine salts have a lower pH value than freebase nicotine (the kind you find in most traditional e-liquids, and in tobacco), which is very alkaline, the feature that gives you that classic "throat hit" sensation that many smokers are familiar with, and often miss when they try to quit. However, the stronger your freebase nicotine e-liquid, the harsher the throat hit becomes, to the point that it can make the vaping experience uncomfortable. Nic salt e-liquids, on the other hand, give you that same intense feeling of a great nicotine rush, without the same harshness. For vapers looking for more nicotine intensity in their vape without compromising on comfort or performance, nic salt e-liquids are a fantastic option.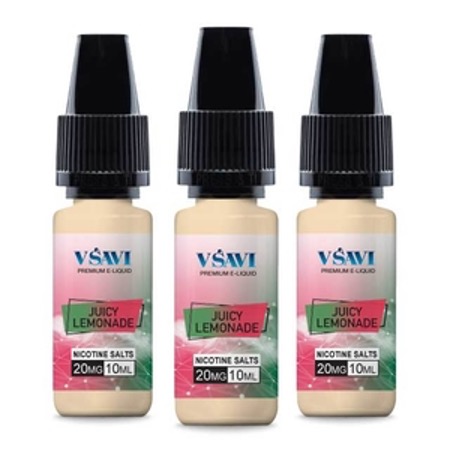 Nicotine salts are also longer-lasting than freebase formulas as they are slower to oxidise than traditional e-liquids. In general, your nicotine salt e-liquids will last about twice as long as freebase nicotine e-liquids when kept as directed. Nicotine salts are also completely flavourless, unlike freebase nicotine which in high concentrations can impact on the flavour of the e-liquid overall.
Many new vapers and ex-smokers struggle to stay away from tobacco cigarettes As nicotine containing products, these e-liquids are subject to TPD guidelines, but their composition means that you experience a stronger, smoother and more incense nicotine rush per inhale than their freebase counterparts.
While there are options for vapers looking for a strong, intense nicotine hit from their vape, increasing regulations around vaping to restrict highly concentrated nicotine e-liquids don't serve to improve the safety of black market, illicit and unregulated vape products in the way legislators hope to do. While vape products are banned or restricted, the black market will always exist, and vapers will be pushed towards buying products that have no guarantee of safety.