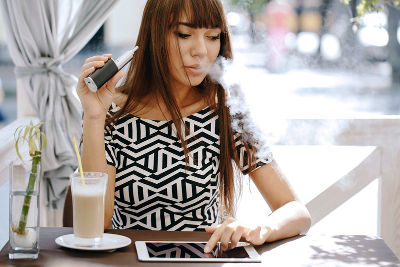 As always, September has been a month of change. The evenings started to darken, the weather cooled and autumn well and truly signalled its arrival. It's been an exciting month for vapers, with positive headlines dominating the news and there have been some real steps forward made when it comes to recognising the important role e-cigarettes play in global harm reduction.
So, let's take a look at some of the highlights, shall we?
On the V2 Cigs Blog:
- Inspired by questions we were asked on our Facebook page, we discussed what it's like to travel as a vaper and how you can ensure you and your e-cigarette make it to your destination without a hitch.
We took a look at the international vaping news and delved into some of this month's biggest global headlines: everything from the Polish ban on the sale of e-cigarettes to minors to the upcoming Chinese Vape Expo.
Finally, we shared our top tips and tricks to help you get more out of your vaping experience, sharing insight about improving the flavour of your favourite e-liquid and helpful hints to make sure your battery stays in tip top condition.
Vaping In the News:
September started with a great piece from Planet of the Vapes about the Wolfson Institute of Preventive Medicine's research that discovered switching to vaping decreased the risk of contracting respiratory infections .
The Reason Foundation, a US Think Tank, urged the Hong Kong government to reassess their stance on vaping, in order to increase the region's efforts towards harm reduction.
In a landmark report, the British Medical Journal released results of a study that suggested 18,000 people in England were helped by e-cigarettes in 2015 alone.
Should 0mg e-liquid be classed as a tobacco product ? It's an interesting question that was discussed at length this month, with no absolute conclusion.
Linked in with the British Medical Journal report listed above, NHS Choices reflected on the popularity of e-cigarettes.
What's Next for E-Cigarette Users?:
October rears its head this weekend so, of course, we'll be treated to autumn in all its glory. Watch out for the beautiful leaves turning, pumpkin spiced everything and spooky goings on as we approach Halloween! We're hoping to see the positivity from September continue so we'll be keeping an eye on the headlines and the strides forward that the newly established vaping advocacy groups may make.
With all the great news surrounding e-cigarettes and October being the month to form positive habits, we want to say a big hello to any new vapers reading this post. If you have any questions at all about vaping, big or small, get in touch with us on our social media channels and we'll make sure you get a response.
As always, we'll be blogging every week to share the biggest headlines of the month, as well as keeping you up to date with all the latest vaping tips and tricks.