With Christmas on the horizon and 2016 almost over, we wanted to take a moment to reflect on the past twelve months. It's been an interesting year (to say the least!) for global news and shocking events but things certainly don't get any less fascinating when we look at the news, trends and research projects that have sprung up in the vaping community.
Of course, vaping hasn't escaped the year without the usual controversy, misinformation and poorly researched headlines but there are plenty of positives to focus on too, which is what we're going to be looking at in today's post.
To kick things off, let's examine some of the biggest vaping trends that we saw develop throughout 2016.
Vaping Trend Setters
Media Interest
With more and more celebrity vapers coming to the forefront, national newspapers running stories about vaping and the BBC airing a vaping special, vaping truly hit the mainstream media with a bang in 2016 and it's a trend we expect to continue well into 2017.
Cloud Chasing
It was something we spotted at the Vaper Expo UK in October: cloud chasing has reached the UK in a big way. Until the beginning of 2016 cloud chasing was much more talked about over in the US but cloud chasing aficionados are growing in number on this side of the pond, and we've even seen a few competitions springing up in towns and cities across the UK.
Activism
With the House of Lords petition taking the UK by storm earlier this year and the Right to Vape Tour making its way across the US in recent weeks, vaping activism has well and truly arrived.
Transparency
Transparency has always been one of our key values here at V2, so we're thrilled to see the importance of transparency being discussed on vaping blogs and news outlets. It's imperative that consumers know exactly what they're purchasing, particularly when it comes to e-liquid ingredients, so we urge all of you to think twice about purchasing any liquid that doesn't come with a full list of ingredients.
Community Events
The vaping community is booming like never before, with forums and social media allowing vapers from all corners of the globe to chat with like-minded people and share vaping tips and tricks. We've seen a rise in vaping events throughout the year, with everything from national conventions to local meet ups surging in popularity.
Research and Studies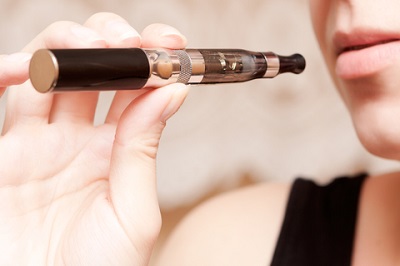 Earlier this year we rounded up a list of some of the biggest research projects that have been undertaken to measure the safety and effectiveness of using e-cigarettes.
E cigarette research projects that we want to spotlight are:
Vaping Helps 15 Million Europeans
An in depth study that looked at e-cigarette use across the EU popular confirmed that over 6 million Europeans quit smoking while using e-cigarette devices, with another 9 million switching from smoking to vaping.
Harmful DNA Mutations Absent in Vaping Tests
Planet of the Vapes released a great write up of a recent study that 'compared the potential for cigarette smoke and vapour to cause genetic mutations in bacteria strains'. The assessment found these harmful mutations absent from e-cigarette vapour and a full write up of the research can be found here.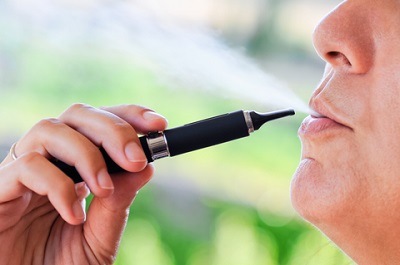 In the News
We recently posted a round up of some of the biggest global vaping stories that hit the headlines throughout 2016 but a few more stories have come to the forefront that we had to share with you:
Royal College of GPs Weighs in on E-Cigs
A great story to finish off the year with, the Royal College of GPs released a summary of their recommendations to GPs when it comes to vaping as a harm reduction option. It's a fantastic step forward and we urge you to read through the full recommendation, which you can find here.
Public Health England Endorses Vaping
In one of the biggest stories of the year Public Health England released a statement endorsing vaping and confirming its effectiveness as a harm reduction tool.
The Times Apologies for Vaping Misinformation
After making erroneous claims about a vaping study, the Times published a formal apology to the experts involved, confirming: " We accept that this was wrong and that their work has not been tainted by the influence of tobacco industry funding. We apologise for our errors and omissions and for the embarrassment caused ."Read the full statement here.
Vaping Continues to Boom
According to the Japan Times recent informationfrom the World Health Organisation, vaping is continuing to grow at an astonishing rate. Over 466 vaping brands are now in operation and predictions suggest more than $50 billion may be spend annually on vaping devices by 2030.
*
So there you have it, a run down of the biggest vaping trends, research and news stories of 2016. With only two weeks left of the year, the countdown to 2017 is well and truly upon us and we can't wait to find out what the future holds for vaping. What do you think the biggest vaping trends of 2017 will be? Let us know on Facebook or Twitter.