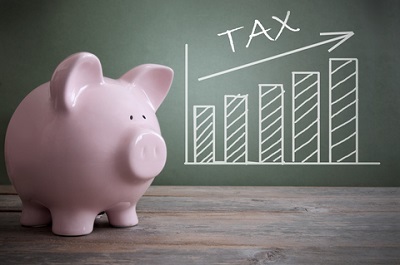 Death and taxes. As the old saying goes, those are the only two things we can be sure of. Both elicit strong emotions in people, and for some they are equally scary prospects. That may be taking it too far, but certainly not many people out there love taxes. For fans of vaping, there may be even more reason to fear taxes.
The electronic cigarettes and vaping devices industry has been able to skate by in some places in the world without having to address the issue of taxes. In America, this was especially the case, where vaping products weren't subject to any special tax. Add to that the fact that internet purchases weren't taxed in many states, and it made for a dream situation for those who vape.
It was also a boon for the industry, as companies could reap the profits and then invest those profits into more advances. Thus, vaping grew quickly in America, perhaps quicker than anywhere else.
But what can be a tool to advance an industry, can also be the leverage held over it. We are seeing a slew of new laws that are attempting to either tax vaping devices in the same way tobacco cigarettes are taxed, or targeting vaping specifically. During the recent American election, most people were rightfully obsessed over the huge surprise victor. If you were only reading about Trump and Clinton, you might have missed the fact that California was passing Proposition 56 .
In doing that, the most populace state in America will be adding a tax on packs of cigarettes, but also will be targeting electronic cigarettes and other vaping devices. The exact figures aren't known, but some have speculated that there will be a 67% tax on e-liquids. The obvious concern is that vaping will become too expensive, and that will deter new users from seeing the value in switching to vapour. The question is, how will this really influence consumers?
Vaping Still Saves Money
We understand that Americans hate taxes even more than most, but the simple fact remains that vaping still saves you money. It's hard to believe that consumers won't take that into consideration. Making the switch to vapour has many benefits, but the money factor is one that hits people right where they feel it.
If taxes are to serve as a way to slow down an industry, there may be an outlier here. Even as prices in California could rise for vaping products, they'll still be much cheaper than what consumers were buying before. That immense savings may get a little smaller, but it will still be sizeable. Switching to vaping can save one £2000 a year, depending on their previous and current habits.
That's certain to help your bank account, and would come in handy right about now, as we approach the holidays. Plus, by doing a little reading on these money saving tips , you could save even more. It's really very easy to save with vaping, and that's just something that more people need to hear about and take advantage of.
It goes without saying that vaping fans in America aren't going to take new taxes very well. But then again, who does really? Nobody likes new taxes, especially when they've gotten used to paying a certain amount every month. It's also something that is likely to be fought against, as different lobbying groups will try to flex their power.
Regardless of all that, vaping won't be slowing down. It's now, in this period of growth, that vaping can take on these changes and still move forward. It's still small and agile, against competition that is slow and old. Most importantly, it has a set of benefits that is unlike what consumers have seen before. Vaping is on the rise, and a little more in taxes aren't likely to slow it down.