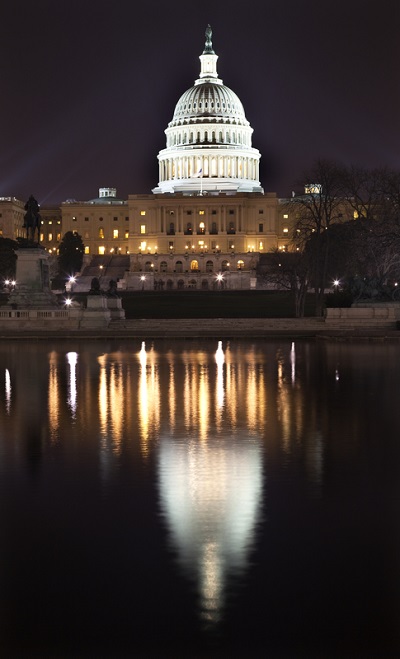 It happened. Most of the media didn't see it coming. Most politicians didn't either. Even most members of his own party didn't think he could win. Yet, he did it. Donald Trump defied all odds and upended Hillary Clinton in the Electoral College and now stands to assume the Presidency of the United States of America in just a few months. It's still shocking to many Americans, who saw the majority of their polls prove to be wrong.
Of course, we know enough about that over here, with the Brexit polling having shown to be just as flimsy. But as the shock wears off, reality will set in. That reality will include new policy by Donald Trump. We've heard all of his election rhetoric regarding immigration and how he plans to bring jobs back to America. The question on the minds of many who vape, though, is what will happen to them.
It's important to understand how trends go in America, as the market for electronic cigarettes and vaping devices is a global one. Any new policy there of course won't affect us directly here, but it will do so indirectly. It will certainly affect public opinion, and in this globalized world, that has become very international in and of itself, and very important.
So what does a Trump presidency mean for vaping exactly? It's hard to say, given that the multi-billionaire hasn't specifically spoken about vapour devices in any real way yet. At most, we can say that since the US President-Elect is a major proponent of states' rights, that he'll leave it up to them to decide how to govern the issue. That's more or less what has been happening so far in America, but a Trump win could be what emboldens politicians from his party.
Vaping Fans Liked Trump
In fact, fellow Republicans like Duncan Hunter are already firmly behind vaping. Hunter is a representative from California and best known to us by openly vaping on his device during a committee session of Congress early this year. He's a vaping fan himself, and has touted the technology as being a breakthrough for millions of Americans. He was also one of the first in his party to back the campaign of Donald Trump, something many of his colleagues stayed away from doing.
It's not just vaping politicians that have gotten behind Trump. Our very own Miami based US counterpart of VMR/V2 USA, which was led by CEO Jan Verleur, conducted a research poll back in April to gauge the thoughts of voters with regard to the candidates back then. It was shown that while 38% of those who vape classified themselves as a member of the other party, the Democrats, Trump came in as the preferred candidate for this issue. He received the support of 36% of voters polled back then, compared to 28% for Hillary Clinton, 18% for Bernie Sanders, and 12% for Ted Cruz.
Adam Kustin, who was Vice President of Marketing at V2 Cigs USA, when the survey was released, explained the support for "The Donald" rather simply. Kustin said, "Trump is in favor of fewer government regulations in most areas and vapers are worried about e-cigarette regulations." Now these vaping supporters of Trump have gotten their wish, despite the great odds against their candidate.
The question remains as to how Trump will actually address the issue of vapour devices once he is sworn into office. He has already taken a few steps back with some of his previous policy positions, and it has created a sense of unpredictability. If a President Trump stakes out very firm policy for or against vaping devices, it will make a big impact both in the USA and on a global scale. On the other hand, he is just as likely to ignore the issue entirely. What does a Trump presidency mean for vaping? It's simply too early to tell.