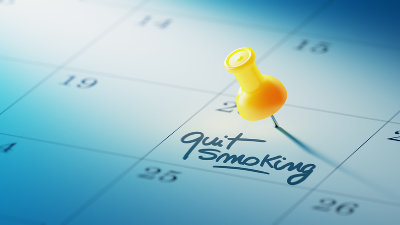 Addiction recently released a study that examined the use of electronic cigarettes within Europe and the results are pretty astounding. They concluded that a whopping 6.1 million Europeans quit smoking while using e-cig devices, with another 9 million using e-cigs to help them stop smoking. The statistics are hugely heartening for harm reduction campaigners and just go to show the positive impact e-cigarettes can have on society.
The scientists heading up the project hail from two Greek establishments: the University of Patras and the Onassis Cardiac Surgery Centre, and the French National Research Institute for Health. Data from over 27,000 Europeans from 28 different countries was used to assess the use of e-cigarettes and how the increase in e-cigarette use correlated to decreased numbers of smokers in 2014.
Dr Konstantinos Farsalinos, one of the study's investigators, had the following statement to make about the results: ' These are probably the highest rates of smoking cessation and reduction ever observed in such a large population study. The European Union data show that the use of electronic cigarettes seems to have a positive impact on public health for two main reasons: 1. High smoking cessation and reduction rates are observed, and 2. Electronic cigarette use is largely confined to smokers (current and former), with minimal use by non-smokers. '
It's interesting to note how these scientifically proven findings contrast with the claims in the media about the possibility of vaping acting as a gateway to smoking - the outcome of this study proved quite the opposite!
The study concluded that 'E-cigarette use in the European Union appears to be largely confined to current or former smokers, while current use and nicotine use by people who have never smoked is rare. Over 30% of current e-cigarette users polled reported smoking cessation and reduction. '
15,000,000 people helped in a single year? Those numbers sound good to us. Have you noticed an improvement in your health since using e-cigarettes? We'd love to hear more about your experience with vaping, so do tweet us your stories @v2cigsuk.