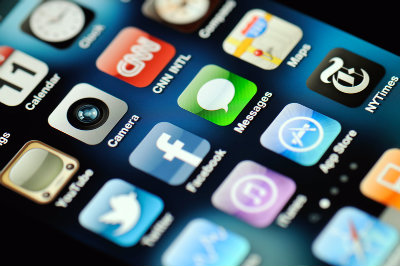 The phrase 'there's an app for that' has never been more true that it is in today's hyper connected world. It feels as though there are smartphone apps available for every conceivable hobby, brand and interest and that's certainly the case when it comes to vaping, an industry that has embraced technology from the outset.
To help you decide which vaping apps will enhance your experience, we've rounded up a few of our favourites to discuss today on our blog. So let's get cracking:
1. VapeMate (Price: Free - iPhone. Access via the website for Android)
A handy calculator and timer that keeps track of how long it's been since you switched to vaping and how much money you've saved/spent on vaping supplies. It's a great way to keep an eye on your stats and celebrate important milestones as you reach them.
2. Planet of the Vapes Forum App (Price: Free - iPhone and Android)
Continuously ranked as of the UK's most popular vaping forums, Planet of the Vapes is packed full of engaging news stories and thought-provoking discussions about every inch of the vaping industry. If you can't get enough of their content, this app allows you to read and post to your favourite threads even while you're on the go.
3. Vaper's Toolbox (Price: Free - Android)
The ideal choice for those who are interested in learning more about building their own coils, Vaper's Toolbox makes the tricky calculations about coil diameters and voltage as simple as pushing a couple of buttons.
4. E-Cig Diary (Price: Free - Android)
Billed as the most complete e-cigarette app available for Android, E-Cig Diary allows you to keep track of your vaping and record any changes you notice to your health and energy levels. You can also add your favourite e-liquid mixes and track your battery power for a full log of all things e-cig.
5. V2 Electronic Cigarettes (Price: Free - iPhone and Android)
Of course, we couldn't compile this list without giving our own app a little shoutout. Launched at the end of 2015, we believe our app is the perfect companion to our website and will make your shopping experience easier than ever before. Our app allows you to check out your favourite V2 products, as well as receive exclusive special offers and vaping news straight to your phone.
*
It's interesting to note that, while Apple usually dominate the world of apps, it's actually Android that rules the roost when it comes to vaping apps. We noticed that the vast majority of vaping apps were available on both devices but some of the leaders of the pack, like Vaper's Toolbox and E-Cig Diary, are Android only. As always, vaping does like to shake things up!
Do you use any vaping apps? Do tweet us your recommendations at @v2cigsuk and we'll be sure to check them out!